Fox News Poll Shows Trump Losing To Top Democrats
A new poll shows Donald Trump losing to top Democrats in head-to-head races.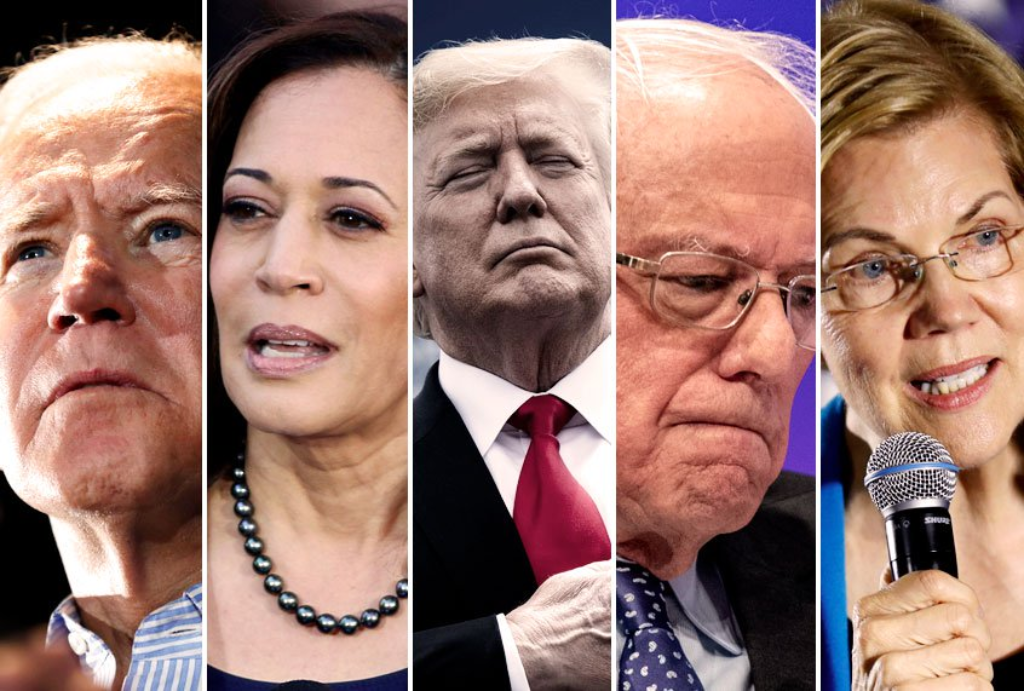 The same Fox News Poll that shows Joe Biden leading the Democratic field, also shows President Trump losing in a head-to-head matchup against the top Democratic contenders:
A Fox News poll released Thursday showed President Trump losing head-to-head matchups against four of the top Democratic presidential primary contenders.

The poll found Trump with 39 percent support among registered voters in head-to-head matchups against Sens. Bernie Sanders (I-Vt.), Kamala Harris (D-Calif.), and Elizabeth Warren (D-Mass.). The poll found Sanders beating Trump with 48 percent, Warren winning over Trump with 45 percent and Harris winning with 46 percent support.

Former Vice President Joe Biden, meanwhile, beat Trump in the theoretical matchup with 50 percent support among those surveyed, compared to Trump's 38 percent.
Obviously, these head-to-head matchups don't have very much predictive value in terms of what we're likely to see on Election Day 2020. As of today, there are 441 days left between now and the General Election and anything can happen between now and then. It's worth noting, for example, that there were polls in 2011 and even in early 2012 that appeared to show Mitt Romney beating President Obama in the then-upcoming 2012 election. As we all know, President Obama ended up winning that election rather handily.
Similarly, after the 2016 election, many people began doubting the polls altogether given the fact that pre-election polling seemed to indicate that Hillary Clinton would win rather easily. It's important to note, though, that the national head-to-head polling ended up being fairly close to the final vote. The problem came in the state-level polling, in no small part because pollsters didn't accurately predict the level of voter turnout or the demographic composition of the voters that did turn out. The polling at the national level was a different story, though, and accurately predicted that Hillary Clinton would win the national popular vote. Of course, that's not how we determine the winner of Presidential elections.
In any case, while this and other head-to-head polling is far too premature to have any predictive value it does give us a strong indication of the state of the race for the White House. Additionally, it provides significant ammunition for the argument that the Biden campaign is making that the former Vice-President is the person best situated to beat the President in the General Election in 2020. Whether these numbers hold up or not is a different question that we'll have to wait to get the answer to in the future.