Harris' VP Chances Redux
She would hardly be the first running mate who criticized the nominee in a debate.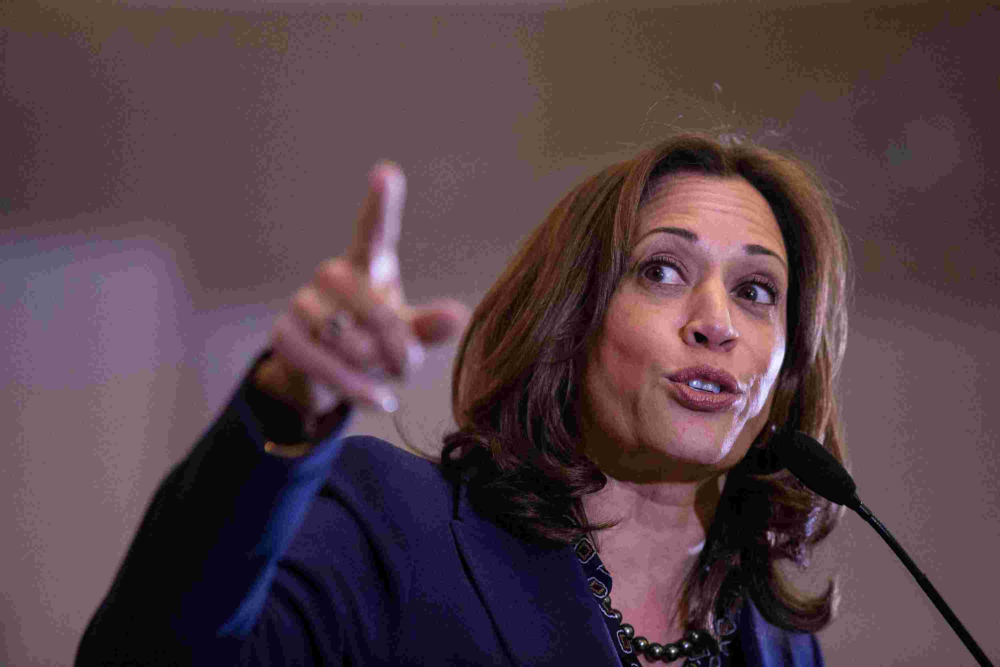 Yesterday, Steven Taylor defended Kamala Harris against the notion that showing no remorse for factual attacks on Joe Biden while they were competing for the nomination should be a problem for her. Today, WaPo columnist Karen Tumulty weighed in, suggesting it should actually be a benefit.
[I]f Biden were to tap Harris, he would hardly be the first to turn to a rival who had scuffed him up in a primary.

Biden himself stands as an example. Barack Obama picked the then-Delaware senator in 2008, despite the fact that Biden had warned that his colleague from Illinois — who was still in his first term — would be a "naive" commander in chief.

After candidate Obama said in August 2007 that he would be willing to order strikes against al-Qaeda targets in Pakistan, several of his more seasoned rivals piled on.AD

Biden at the time was chairman of the Senate Foreign Relations Committee, and his comments were especially scorching.

"In order to look tough, he's undermined his ability to be tough, were he president," Biden said of Obama. "Because if you're going to go into Pakistan — which is already our policy by the way, if there's actionable intelligence — you need actionable intelligence from moderates within Pakistan working with you. Now if you're already going to say I'm going to disregard whatever the country thinks and going to invade, the likelihood you're getting the cooperation you need evaporates. It's a well-intended notion he has, but it's a very naive way of figuring out how you're going to conduct foreign policy."

[…]

That Obama would then turn to Biden as a running mate — and more importantly, a governing partner — was a sign of Obama's confidence, as well as his understanding that he would need candor and a range of perspectives to be a success as president.

And he was far from the first nominee to embrace a top critic. In 1980, against the advice of many in his camp, GOP nominee Ronald Reagan chose as his running mate George H.W. Bush, who had labeled Reagan's policies "voodoo economics."

Compare that with the current situation: an administration of yes-men and yes-women who are banished and branded as disloyal if they breathe the slightest whisper of dissent.

If anything, Harris's lack of "remorse" should recommend her for the job. She is an able debater, and a tough inquisitor in Senate hearings. Harris also has the perspective that comes from growing up as a nonwhite woman in this country.

Biden should hope that Harris — or whomever he picks — should not be bashful about stating her views, or apologetic when she does not prevail. No one knows better than Biden how important it is for a president to have a strong partner.
While Harris was by no means my first choice for the nomination, she's long struck me as the obvious choice for the veep slot. Amy Klobuchar would likely have been my favorite, but she had too much baggage. Elizabeth Warren is arguably the most prepared to step into the presidency but she would detract from Biden's brand as the comfortable centrist—and we don't need yet another septuagenarian on the ticket.
Harris is reasonably centrist. She's experienced, having four years in the Senate and a stellar career as a prosecutor before that. At 55, she's more than two decades younger than Biden and an obvious successor. The issues that hurt her in her bid for the top job, notably being too tough on black criminals in her stints as DA and Attorney General, will, if anything, be an asset in November.
At this point, I'd be surprised by any other choice.