Has the Democratic Race Changed?
Is there a new frontrunner?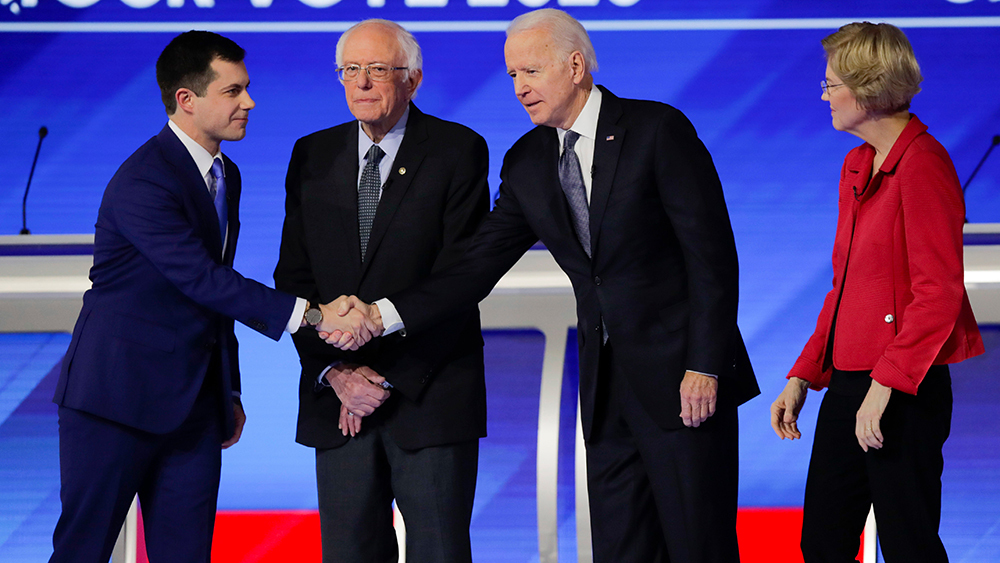 On the morning of the Iowa Caucuses, I noted that the race for the Democratic nomination stood almost exactly where it had at the beginning. That, while the debates and fundraising fights had eliminated several third-tier candidates, Joe Biden has led the race since the beginning and either Bernie Sanders or Elizabeth Warren had been second, with the other third, the whole time.
But, predictably, Biden's poor finish and Pete Buttigieg's strong one has changed the narrative going into New Hampshire. Maybe more than I thought.
An otherwise unremarkable roundup in The Hill about last night's debate twice takes as a given that the field has been reordered:
There were some tense moments — particularly between the two front-runners, Sen. Bernie Sanders (I-Vt.) and former South Bend, Ind., Mayor Pete Buttigieg (D).

[…]

The one key outcome from Iowa was the way the caucuses separated Buttigieg and Sanders from the rest of the field.
Indeed, a header in the piece lumps Biden and Warren in with the "second-tier" candidates.
This strikes me as bizarre. While I've been around long enough to understand the Iowa-New Hampshire two-step narrative, we all know how unrepresentative those states are. We're running a national campaign these days, and one that's more front-loaded than ever.
Pete Buttigieg has been mired in the single digits in the national polls and Biden in the high 20s and low 30s. And suddenly the erstwhile mayor of South Bend is the frontrunner and the former vice president is second tier?
The RealClearPolitics average still has the race as it was before Iowa, but there have only been two national polls added this week and the slow Iowa tally has likely delayed whatever perception shakeup will occur. But it would be crazy to me if a few people shifting from one set of bleachers to another in high school gymnasiums was really going to be a major factor in who faces off against Donald Trump in the fall.
(And, to be clear, I'd be perfectly happy to vote for Buttigieg in November. I may well prefer him to the 2020 version of Biden, even though I'd far prefer 2016 Biden.)