Houston Businessman Ensared By Trump's Irrational Immigration Policies
The case of Roland Gramajo is an excellent example of what's wrong with the Trump Administration's immigration policy.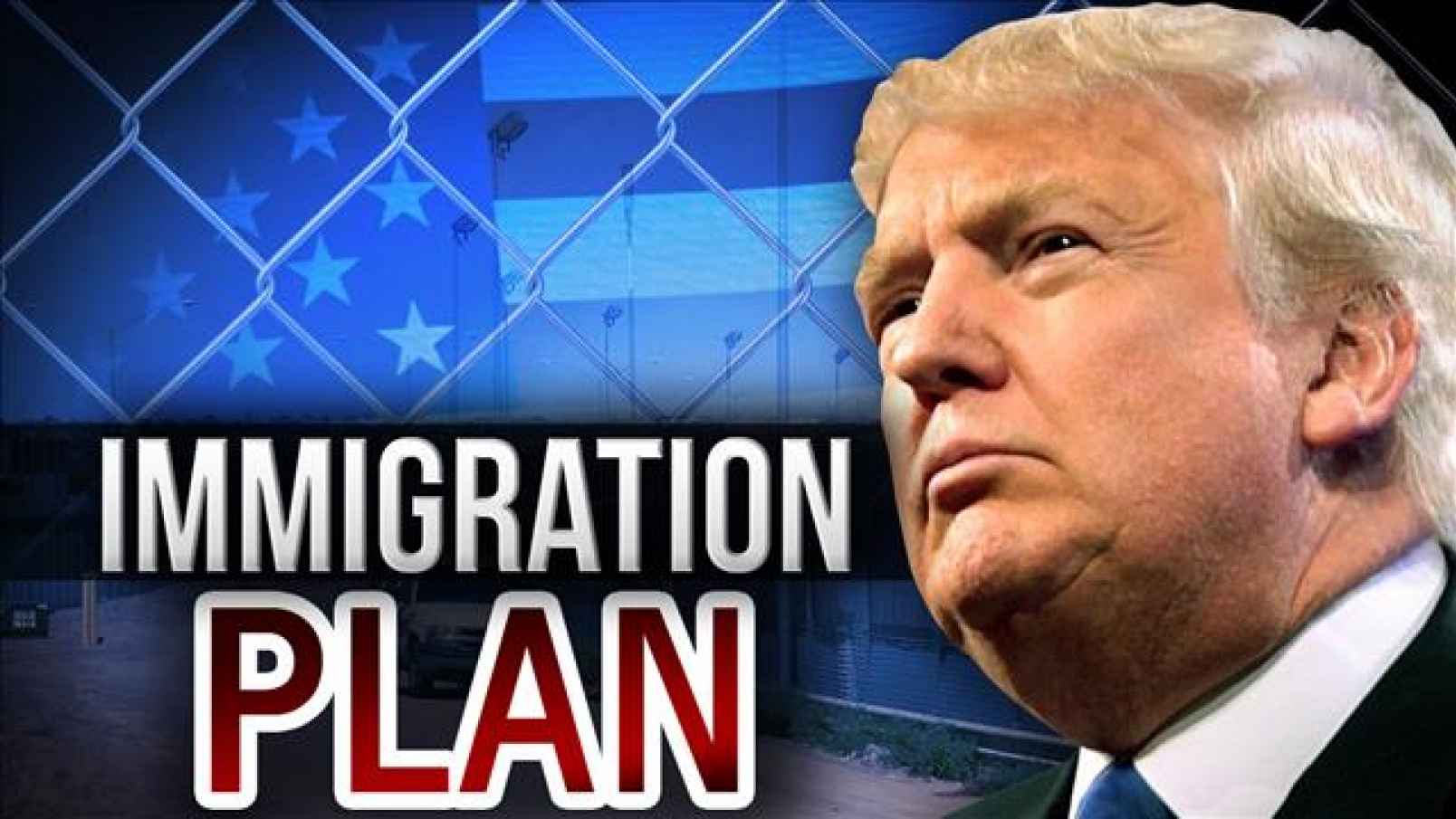 If you're looking for an excellent example of why we need to reform immigration laws and immigration policy in this country, then you need look no further than the case of Roland Gramajo. a 40-year-old businessman and father of five who faces deportation for no rational reason:
In August, Roland Gramajo, a Houston businessman and celebrated advocate in the local Guatemalan community, helped organize a town-hall meeting to quell fears about recent federal immigration raids.

He invited community activists from across the country. He also invited members of Congress. He even invited officials with Immigration and Customs Enforcement to talk about what rights people had and didn't have if they were confronted by the authorities.

But three weeks after the meeting, it is Mr. Gramajo who faces deportation. He was arrested near his home last Thursday, a move that has stunned his family and rekindled concerns that the Trump administration is targeting advocates as part of its crackdown on illegal immigration.

Mr. Gramajo had been staying in the country illegally — raising his five children, running a business in Houston and helping fellow immigrants with translations — without contact from ICE for about 15 years. Last year, the Houston City Council formally commended Mr. Gramajo for being an "outstanding leader."

Now, many are wondering if it wasn't Mr. Gramajo's entreaty to ICE that drew the agency's scrutiny.

"This is the problem with the policies of this administration," said Raed Gonzalez, Mr. Gramajo's lawyer. "No discretion. Why are you not targeting traffickers? Drug dealers? It just doesn't make any sense to get this guy that is working and paying taxes and has a family."

The case was first reported by The Houston Chronicle
Jazz Shaw at Hot Air compares Gramajo to another case that became famous some five years ago:
I'll tell you what it reminds me of even more, however, and this one was a more serious story. Way back in 2014, you may recall that an illegal immigrant named Jose Antonio Vargas was being celebrated by people on the left and even working as a journalist at various outlets. He was published in major news outlets and showed up at all sorts of newsworthy events. He was literally just daring ICE to pick him up.

When he announced that he was reporting live from a border town in Texas about immigration issues, I'd had enough. I published a column with the rather unsubtle title of, "ICE has the chance to catch Jose Antonio Vargas RIGHT NOW." I included a picture of him. I quoted his own comments about being an illegal alien. I gave the location where he was staying. Hell, I even included a link to Google Maps with a set of driving instructions from the closest ICE office to where he was staying.
I wrote about Mr. Vargas myself here and here, and while he was arrested because of his immigration status back in 2014, Vargas remains in the country and continues to be a writer and advocate for immigrant rights nationwide. As Jazz notes, the focus of the New York Times piece is the allegation that, much like Vargas, Gramajo was targeted by ICE because of his advocacy for immigrant rights. While that may or may not be true, it isn't especially relevant as far as his deportation case goes. Like Vargas, though, Gramajo's story is an excellent example of what's wrong with current immigration policy.
Gramajo's story is a familiar one, and similar in some respects to Vargas's case. He was born in Guatemala and first arrived in the United States via a tourist visa when he would have been roughly 25 years old. As is frequently true of immigrants from around the world, he overstayed that visa and made a home for himself in the Houston area. There is one dark spot on Gramajo's record consisting of a 1998 conviction for burglary of a motor vehicle, which counts as a "Class A" misdemeanor in Texas. He spent 20 days in jail for that crime, but his family has said that the whole incident resulted from a misunderstanding that was meant to be a prank on a friend and that the friend had attempted unsuccessfully to have the charges against Gramajo dropped. At some point after that incident, immigration authorities began immigration proceedings and Gramajo was deported in 2004. Shortly thereafter, though, he crossed back into the county illegally.
Aside from the burglary conviction, which is more than 20 years old at this point and which from the description appears to have been non-violent and possibly resulting from what was ultimately a misunderstanding, it appears that Gramajo has a clean record. Yes, it's true that he overstayed the visa that got him into the country in1994 and illegally re-entered the country in 2004 to be with his family but these are arguably civil law violations rather than criminal ones and there is no apparent record that he is charged with any crimes related to his immigration status. Instead, what we have here is someone who first came here when he was roughly in his mid-20s, started and has continued to operate a successful business that has benefited the community, has raised a family, including children who are natural-born citizens in their own right, and has been recognized by the community for the services he has provided to the Houston area's vibrant Latino native and immigrant community.
Is this really the kind of person we want to be concentrating our admittedly resources on when it comes to deportation cases? As the New York Times article linked above notes, the Obama Administration had shifted immigration policy to concentrate deportations on violent criminals and those with connections to criminal gangs such as MS-13 and others. Soon after he took power, though, the Trump Administration ended that seemingly rational policy and the President promised that he would increase efforts to deport otherwise law-abiding undocumented immigrants even in situations where they had children who were legal American citizens. Given the fact that immigration enforcement resources are limited, there's no rational reason for such a policy and no rational reason why someone like Gramajo should be the focus of limited ICE and law enforcement resources when there are people out there who are both here illegally and victimizing members of their community and Americans as a whole on a regular basis.
More importantly, it seems clear that Gramajo is precisely the kind of immigrant that we want to encourage to come to and stay in the United States rather than someone who should be targeted for deportation. It's also a case that lays bare the need for comprehensive immigration reform that deals not only with issues such as border security and reforming a legal immigration policy that is, by all accounts, overly restrictive, expensive, and bureaucratic. Specifically, of course, I'm referring to the need to find a way to deal with the undocumented immigrant population, which is estimated to number anywhere from 12 million to 20 million people, many of whom are, like Gramajo, part of families that include minor children and others who are either American citizens or in the United States illegally.
In contrast to this idea, the Trump Administration is dedicated to a policy where, as Steven Taylor put it in July, cruelty is the policy. It's clear, however, that this policy is not working out well at all, that it is overwhelming already over-burdened immigration courts and, more importantly, that its core impact of breaking up families and punishing people who have been living their lives and contributing to their communities is quite simply a misdirection of where we should concentrating our undeniably limited resources. That's not what America is about, or at the very least it isn't what America should be about.