Is the GOP Serious about Governing?
Can the GOP govern? Do they want to or know how to? (Does it matter?).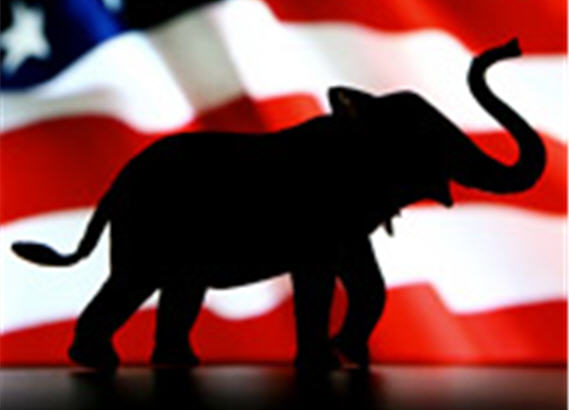 I know that GOP-inclined individuals aren't going to easily accept the source, but Paul Krugman is right:
the broader Republican quagmire — the party's failure so far to make significant progress toward any of its policy promises — isn't just about Mr. Trump's inadequacies. The whole party, it turns out, has been faking it for years. Its leaders' rhetoric was empty; they have no idea how to turn their slogans into actual legislation, because they've never bothered to understand how anything important works.

Take the two lead items in the congressional G.O.P.'s agenda: undoing the Affordable Care Act and reforming corporate taxes. In each case Republicans seem utterly shocked to find themselves facing reality.
If we set aside any discussion of the Trump White House for the moment, there is no denying the utter ineptitude of the Republican leadership in Congress.  As Krugman notes, "we had seven — seven! — years during which Republicans kept promising to offer an alternative to Obamacare any day now, but never did. Then came the months after the election, with more promises of details just around the corner."  Given the centrality of this issue for the GOP since the ACA's passage in 2010, it is not unreasonable to think that once the party had unified control of government that there would be numerous, competing proposals for the Congress to debate.  Instead, we get the President, incredibly, stating "Now, I have to tell you, it's an unbelievably complex subject.  Nobody knew health care could be so complicated" followed by this Onion-esque tale of one plan (G.O.P. Accused of Playing 'Hide-and-Seek' With Obamacare Replacement Bill):
It was "find the Affordable Care Act replacement" day on Thursday as publicity-seeking Democrats — and one frustrated Republican — scampered through Capitol corridors, hunting for an elusive copy of a bill that Republican leaders have withheld from the public as they search for party unity.

Just a week before two powerful House committees plan to vote on the measure, opponents spent hours making the point that almost no one has actually seen legislation that would affect the lives and pocketbooks of millions of Americans.

[…]

While Republicans discussed details of the health care bill, Democrats went from office to office, hunting for a copy. Lawmakers were told that Republican members of the Energy and Commerce Committee could inspect the bill on Thursday in the basement of a House office building. When Democrats arrived, they were directed to a room on the first floor of the Capitol.
And, via WaPo:  Rand Paul protests outside room where House Republicans are hammering out Obamacare replacement
Inside a nondescript Capitol meeting room, members of the House Energy and Commerce Committee were discussing the details of a possible Affordable Care Act replacement bill. Outside, there was an unwelcome visitor: Sen. Rand Paul (R).

The Kentucky senator, who has pledged to oppose any bill that does not fully do away with the ACA and its insurance subsidies, learned late Thursday morning that committee members were talking about the bill in H157, a room on the Capitol's first floor.

"I have been told that the House Obamacare bill is under lock and key, in a secure location, and not available for me or the public to view," he tweeted.

According to House Republican staff, this wasn't the whole story. The bill, which has been workshopped and previewed in private meeting, is not ready yet. But at noon, a dozen reporters were already staking out the room — which was being guarded by Capitol Police officers — Paul and several members of his staff strolled up, toting a copier just in case the senator got his hands on the bill. Over the objections of the officers, reporters and photographers followed Paul into the tight space in front of the door to the room.
The whole thing is more farce than anything else.  For some time I have been of the opinion that the Republican Party is not serious about governing, and all of this is just one huge confirmation of that fact.  It is worth noting that there has been no major legislation passed by Congress during the first month-plus of the Trump administration, despite control of the House, Senate, and White House by one party.  Indeed, this lack of seriousness about governing is very troubling, as in a two-party system we need, well, two parties who offer up functional policy options for debate, passage, and deployment.
The truth of the matter is, we almost certainly do need serious tax reform (both individual and corporate), and there is zero doubt that the immigration system needs a major overhaul.  And, yes, the ACA is far from perfect.  I would be more than happy to see serious attempts at resolving these issues, even if they were not necessarily my personal policy outcomes.  I have no problem, from a democratic point of view, to see a public debate in the context of the legislature that would allow the public to appropriately respond via the ballot box.
Now, as I have noted before, there are profound problems with our electoral system, insofar as it does not do a very good job of representing popular interests.  There is a wholly inadequate feedback loop, and that is a huge part of our governing problem.  So, I do not necessarily expect the Congress to behave as if they are truly going to be held accountable by the voters (as they will not, given the lack of competitive congressional races).  However, it is not unreasonable to expect the Republicans to at least have some plans to attempt to execute (like their counterparts in the other party are known to have on occasion).  Indeed, Republicans voters who really do want ACA repeal and tax reform (among other things) should demand it.
Instead, we have a president who does not understand how to govern and congressional leadership who appear unable to do so, whether they understand it or not.  Now, as long as there are no crises or substantial demands on government for years (yeah, right), I suppose we can limp along until, perhaps, someone capable is in office.  However, the reality is, we need a functional government, and so it is quite concerning to realize that there will be real crises, and perhaps soon.
Now, I will admit, much of the above is vested in a normative preference for good government (regardless of the ideological orientation of specific policies, which are ultimately specific, separate debates).  If we set that aside and just look at this in terms of whether passing (or not passing) legislation will affect the re-election prospects of most members of Congress in the 2018 mid-terms, the truth is:  probably not.
This fact, by the way, is not good news for the country.