Klobuchar Out
The field winnows further.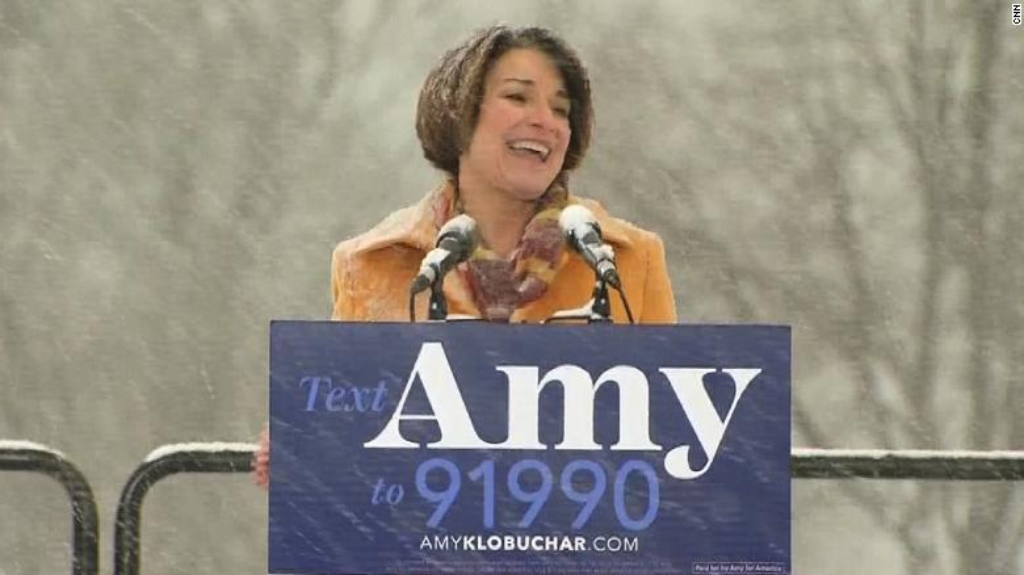 Via CNN: Amy Klobuchar will end 2020 presidential campaign and endorse Joe Biden.
Sen. Amy Klobuchar will end her presidential bid on Monday and endorse Joe Biden, a campaign aide tells CNN.

The Klobuchar campaign confirmed that the senator is flying to Dallas to join the former vice president at his rally, where she will suspend her campaign and give her endorsement on the eve of Super Tuesday.
This makes tomorrow (early voting notwithstanding) basically Bernie v. Biden (with side helpings of Warren and a test of Bloomberg's cash).
It is interesting to see Buteigeg and Klobuchar both make strategic choices at this stage of the campaign (i.e., right before Super Tuesday). They both clearly are calculating that their presence as active candidate hurts Biden and helps Bernie, and so they are actively seeking to drive the outcome towards Biden.
It is interesting to watch some level of coordinated effort clearly aimed at stopping one candidate, Sanders, from winning the nomination. It is the kind of thing that did not occur in the GOP contests in 2016.
One has to think, too, that Klobuchar thinks of herself as a possible veep candidate (which, BTW, I do not think Mayor Pete will be). I think that the veep needs to be someone not in their 70s and a female at a minimum (and a minority female optimally). That puts Klobuchar on the short list, in my estimation.