The Down Side of Early Voting
Many people have voted for candidates who aren't running anymore.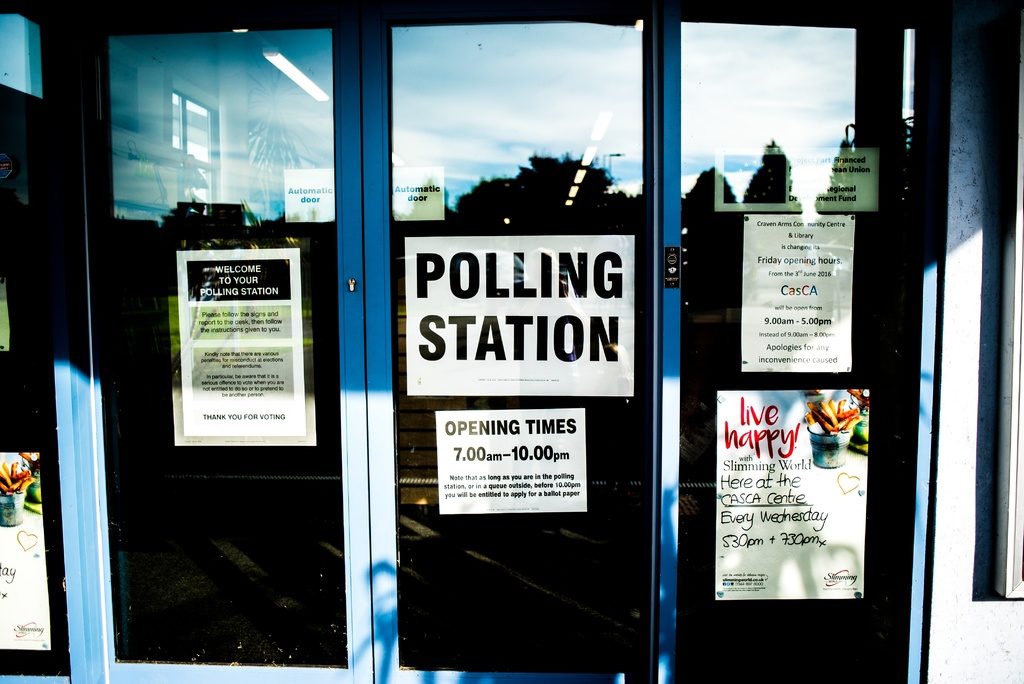 As news that Pete Buttigieg had dropped out of the race for the 2020 Democratic presidential nomination spread, several people on my Twitter feed had the same reaction:
This, naturally, provoked counter-reactions along the lines of this:
Early voting and its variants provides considerable flexibility that doubtless makes it far easier for people to vote. On balance, that's probably worth the risks introduced. But the cost is non-zero.
Those who early voted in Super Tuesday states like Colorado for candidates like Buttigieg and Tom Steyer, who have subsequently dropped out, are simply out of luck.
And that raises the question: what happens to ballots cast for him? After all, Buttigieg had been polling at 10 percent nationally and 11 percent in Colorado the day before he dropped out, according to FiveThirtyEight.

In short: People who have already turned in ballots for Buttigieg are out of luck. There are no do-overs in Colorado's election system.

Buttigieg voters who've filled out a ballot but haven't dropped it off yet can drop it in the trash instead, and then head to a Vote Center in their county to vote in person on Monday or Tuesday.

Colorado's Secretary of State laid it all out on Twitter Sunday evening:
If you turned in a ballot voted for a candidate who is no longer in the race, you cannot vote again. If you haven't turned in your ballot yet, you can get a new ballot or vote in-person before 7pm on Tuesday.
Even beyond the vagaries of a highly fluid primary system, there are societal downsides to widespread early voting. Northwestern law profs Eugene Kontorovich and John McGinnis wrote about this back in 2014, when President Obama was working to expand the practice.
For all its conveniences, early voting threatens the basic nature of citizen choice in democratic, republican government. In elections, candidates make competing appeals to the people and provide them with the information necessary to be able to make a choice. Citizens also engage with one another, debating and deliberating about the best options for the country. Especially in an age of so many nonpolitical distractions, it is important to preserve the space of a general election campaign — from the early kickoff rallies to the last debates in October — to allow voters to think through, together, the serious issues that face the nation.

The integrity of that space is broken when some citizens cast their ballots as early as 46 days before the election, as some states allow. A lot can happen in those 46 days. Early voters are, in essence, asked a different set of questions from later ones; they are voting with a different set of facts. They may cast their ballots without the knowledge that comes from later candidate debates (think of the all-important Kennedy-Nixon debates, which ran from late September 1960 until late October); without further media scrutiny of candidates; or without seeing how they respond to unexpected national or international news events — the proverbial "October surprise." The 2008 election, for example, could have ended differently had many voters cast their ballots before the massive economic crisis that followed the collapse of Lehman Brothers that September. Similarly, candidates often seek to delay the release of embarrassing information, or the implementation of difficult policies, until after votes have been cast. A wave of votes starting months before the election date makes this easier.

Early voting not only limits the set of information available to voters; to the extent that it decreases the importance of debates, it might also systematically help incumbents and quasi-incumbents like vice presidents, who generally have the advantage of having been in the public eye longer.

More fundamentally, early voting changes what it means to vote. It is well known that voters can change their minds — polls always go up and down during a campaign season. A single Election Day creates a focal point that gives solemnity and relevance to the state of popular opinion at a particular moment in time; on a single day, we all have to come down on one side or the other. But if the word "election" comes to mean casting votes over a period of months, it will elide the difference between elections and polls. People will be able to vote when the mood strikes them — after seeing an inflammatory ad, for example. Voting then becomes an incoherent summing of how various individuals feel at a series of moments, not how the nation feels at a particular moment. This weakens civic cohesiveness, and it threatens to substitute raw preferences and momentary opinion for rational deliberation. Of course, those eager to cast early will be the most ideological — but these are precisely the voters who would benefit most from taking in the full back and forth of the campaign.

Moreover, there are other ways of achieving some of the benefits of early voting, such as old-fashioned absentee ballots or setting up more polling places. Even a limited few-days-early voting period could convey most of the advantages of the practice while limiting the most severe democratic costs.
Moving Election Day to the weekend—or, indeed, making it the whole weekend—would help a lot. And, yes, more polling stations would be great—although staffing them may well be problematic.
Primary elections are much more fluid than general elections, especially those for President. People tend to vote along party lines and new information has only marginal impact. Still, it's odd to have some people voting more than a month before the "election."
Ranked-choice voting would certainly go a long way to solving the "my candidate has dropped out" problem. But, even then, the nature of the primary process is such that preferences can be as fluid as the field. One might well have preferred Amy Klobuchar a month ago but have since decided that she's simply not viable and Joe Biden is the best alternative in what has become a defacto two-man race.
Frankly, early voting isn't close to the top of the list of problems with the way we select party nominees for President. The fact that money plays such a huge role is probably at the top. As is the fact that so many superbly qualified candidates get eliminated in the "invisible primary" before a single ballot is cast. Or the fact that votes in four states have so shaped the contest that most voters don't even get a say in the process.
Still, this is a relatively easy fix.