Less Than Meets the Eye
The utter smallness of Trump's legal challenges to the election.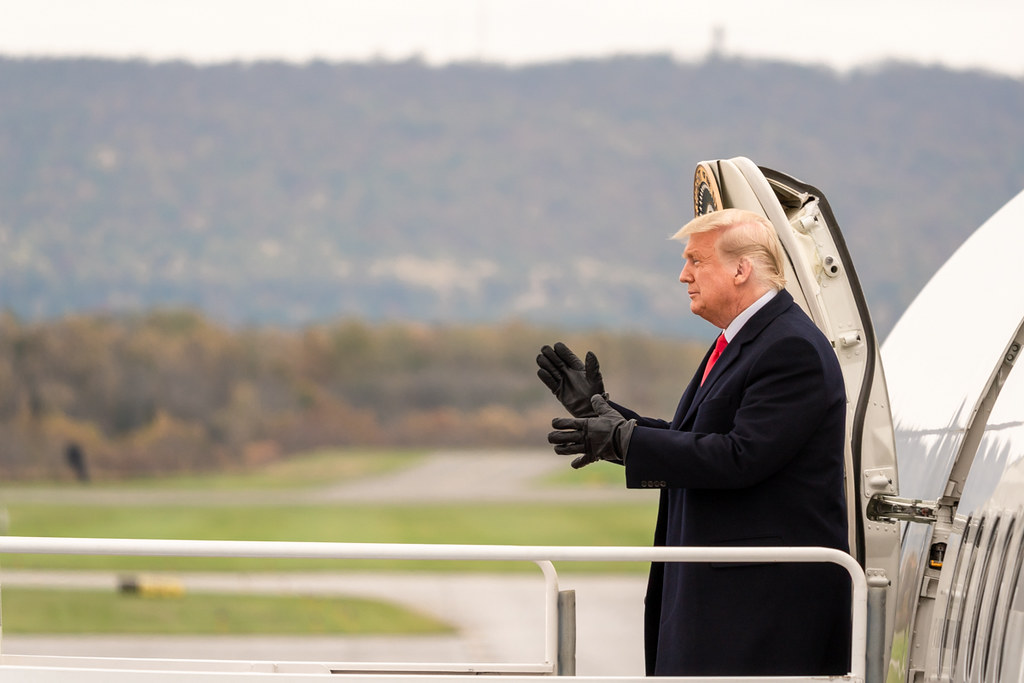 First, I will reiterate that the baseless claims of president Trump and his allies in regard to the elections are irresponsible and dangerous. The purposeful and dishonest sowing of distrust in our electoral processes is damaging to our democracy.
Second, there is not doubt that Trump is doing just that. For example from his Twitter feed yesterday:
This is nonsense, made to feel all the more manic by the all caps attack. Sadly, people like Lou Dobbs are helping to deepen this new narrative that Dominion voting software was used to change votes. (More on that here from the NYT: No, Dominion voting machines did not delete Trump votes).
If there was a modicum of evidence for this, it would be shocking and concerning (not to mention an existential crisis for our democracy) and legal action should be undertaken immediately. But, of course, it is just a story spun up by places like OAN and Newsmax and then feverishly repeated by one of the most irresponsible men in the world (by dint of the office he continues to hold) and repeated to a larger audience by those who have sold their soul like Dobbs.
So, third, while it is true that Trump has every right to use the courts for legitimate concerns, the reality has been that not only is there zero evidence for fraud, massive or otherwise. Indeed, what which the Trump team has brought to court has been meager, to be kind. As a Politico headline put it, 'It's all noise': The reality behind Trump's legal fight.
Legally, the Trump team has not made much, if any, progress. Since the Nov. 3 election, the president's attorneys have not won significant legal challenges in the key swing states Biden won or leads in: Michigan, Pennsylvania, Arizona, Georgia and Nevada. In some cases, Trump's team didn't present the evidence needed to invalidate ballots. Other times, his team didn't even send in the right documents.

[…]

Ned Foley, director of election law at the Moritz College of Law at Ohio State University, said the Trump campaign efforts are far from a "conventional legal strategy."

"They're just suing for the sake of suing," Foley said. "It doesn't seem like it's a strategy that's designed to win in court."
There is a lot more in that piece. Further, the challenges have been for mathematically pointless numbers of ballots (despite grandiose claims by Trump on Twitter and Giuliani/other surrogates on television).
For example, via Rich Hansen at the Atlantic: Trump Needs Three Consecutive Hail Mary Passes.
In Arizona, where Biden now leads by about 15,000 votes, the Trump campaign has filed a lawsuit that could call at most 200 votes into question.
Also, from the AJC: Georgia judge dismisses Trump campaign case in Chatham ballot dispute.
The Trump campaign lost a pair of legal challenges on Thursday, with a Savannah judge dismissing allegations that late mail-in ballots were being counted in the coastal Georgia community and a Michigan judge rejecting an effort to stop the vote count there.

In both cases, the judges found no evidence to support claims that tried to raise concerns about the integrity of ballot counting.

[…]

The Georgia case was filed late Wednesday after two GOP observers in Chatham County raised concerns about what they saw at the Board of Registrars office. The two questioned whether 53 ballots they suspected were late had been mingled with a stack of other absentee ballots. Georgia law requires any ballot that arrives after 7 p.m. on Election Day to be invalidated.
Emphasis mine. Look, I understand and agree that no improper ballot should be counted, and if there was evidence to toss the 53 (which there wasn't) then they should be tossed. But the point is that the Trump team has constantly not only lost challenges in court, but those challenges have also largely been trivial in the grand scheme of things. And the triviality of the legal battles is made all the more obvious by the grandiosity of the claims made by Trump himself since election night.
When there is evidence (to speak) it is like this via WaPo: In poll watcher affidavits, Trump campaign offers no evidence of fraud in Detroit ballot-counting.
On Wednesday, President Trump's campaign asked a federal judge to take a drastic step: block the state of Michigan from certifying the results of its presidential election. President-elect Joe Biden now leads Trump by about 148,000 votes there.

To back up that lawsuit, Trump's campaign had promised "shocking" evidence of misconduct.

Instead, the campaign produced 238 pages of affidavits from Republican poll watchers across Michigan containing no evidence of significant fraud but rather allegations about ballot-counting procedures that state workers have already debunked — and in some cases, complaints about rude behavior or unpleasant looks from poll workers or Democratic poll watchers.
The affidavits (which have been a generic talking point for Team Trump, as if having affidavits are proof) contain things like:
one Republican poll watcher complained that workers were wearing Black Lives Matter gear. She thought one of them — a "man of intimidating size" — had followed her too closely.
and
"I felt intimidated by union people who were staring at me," one GOP poll watcher wrote.
This is not even about ballots. It certainly isn't an example of voter fraud.
The Blaze (which I normally would not cite) is an example of a pro-Trump outlet trying to tout these affidavits: The Trump campaign has released 234 pages of affidavits regarding alleged voting irregularities in Michigan. Here's what they say.
I have skimmed the list provided and there is a lot of interpretation going on. Still, the author tallies the results as follows:
The testimony contained in these affidavits clearly pertains to fewer than 1,000 total ballots, although it should be noted that numerous affiants complained that they were not able to see what was happening because they were required to maintain six feet of social distance or because people were in their way.
In terms of massive fraud, this ain't it. And, as the author correctly notes "Keep in mind that, at this point, these are mere allegations that have not been tested by cross-examination or any other form of investigation."
I was struck that this reminds me of reading student evaluations of faculty, insofar as "some of the allegations appear to be borne out of failure to understand how the process was supposed to be carried out."
As the unsubstantiated observations of partisan non-experts, this is thin gruel to challenge an election, and Rudy and Company can rant all they like about affidavits, but there is a reason they are making no headway in court.