Manafort Reportedly Looking For Plea Deal With Mueller
With a new trial set to start in Washington at the end of the month, reports are circulating that President Trump's former campaign manager is looking to cut a plea deal.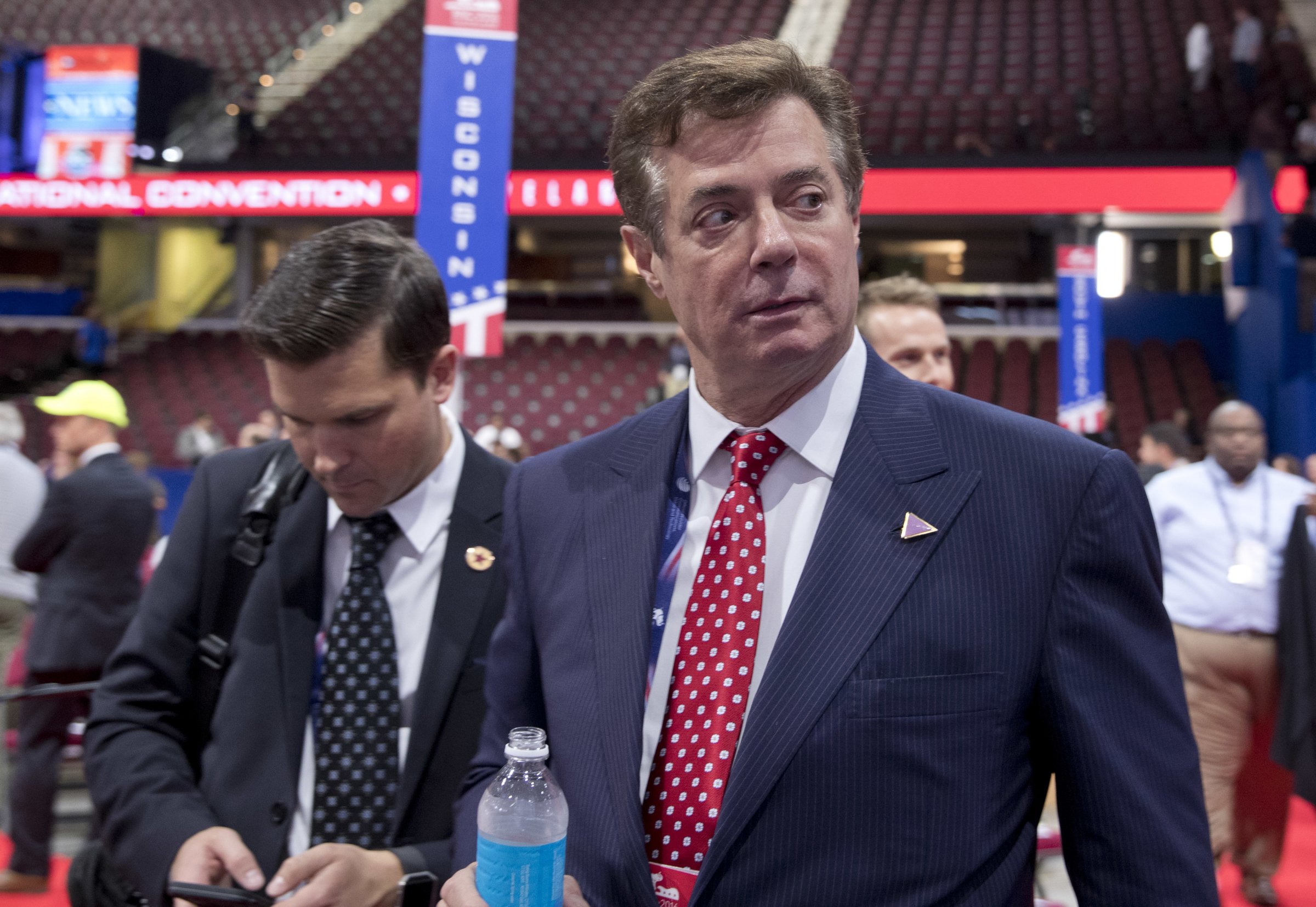 Paul Manafort, the former Trump campaign chairman who was convicted in Virginia last month on bank and tax fraud charges and is awaiting trial in the District of Columbia later this month on charges related to his lobbying for foreign governments, is reportedly seeking a plea deal with Special Counsel Robert Manafort:
Days before in-person jury ­selection is set to begin in his second trial, President Trump's former campaign chairman Paul Manafort is in talks with the special counsel's office about a possible plea deal, according to two people with knowledge of the discussions.

The people, who spoke on the condition of anonymity to ­describe the conversations, cautioned that the negotiations may not result in a deal with special counsel Robert S. Mueller III, who is prosecuting Manafort for alleged money laundering and lobbying violations.

But the discussions indicate a possible shift in strategy for Manafort, who earlier this year chose to go to trial in Virginia, only to be convicted last month in Alexandria federal court on eight counts of bank and tax fraud. He had derided his former business partner, Rick Gates, for striking a deal with prosecutors that provided him leniency in exchange for testimony against Manafort.

"I had hoped and expected my business colleague would have had the strength to continue the battle to prove our innocence," Manafort said in February.

The specifics of Manafort's current negotiations with prosecutors were unclear, including whether he would provide any information about the president.

Earlier this summer, Kevin M. Downing, an attorney for Manafort, said there was "no chance" his client would flip and cooperate with prosecutors.

However, Manafort's current willingness to engage in talks could rattle Trump, who in the past has praised his former campaign chairman for his unwillingness to cooperate with the special counsel.

Prosecutors "applied tremendous pressure on him and . . . he refused to 'break' – make up stories in order to get a 'deal,' " the president tweeted last month. "Such respect for a brave man!"

Manafort spokesman Jason Maloni and Mueller spokesman Peter Carr declined to comment. Manafort's attorneys, Downing and Thomas E. Zehnle, did not immediately return calls for comment.

Jury selection for Manafort's second trial is set to begin Monday, with opening statements scheduled for Sept. 24.

On Tuesday, U.S. District Judge Amy Berman Jackson pushed back a scheduled pretrial hearing in the case from Wednesday to Friday. Court filings did not indicate the reason for the delay.

Manafort, 69, a longtime lobbyist and consultant with deep roots in the GOP, served as Trump's campaign chairman for about six months, resigning in August 2016 amid increasing scrutiny of his work on behalf of a Russia-friendly political party in Ukraine.

Both cases brought against Manafort stem from his work in Ukraine. The jury in Virginia found that Manafort hid the money he made in Ukraine to avoid paying taxes and then lied to get loans when the political party collapsed and his funding dried up. In Washington, he faces charges of conspiring against the United States, money laundering, failing to register as a lobbyist, making false statements and witness tampering.
This isn't the first time that there has been speculation about the possibility that Manafort could end up striking a plea deal with Mueller has been reported. In some sense, that question has been on the table since charges were first brought against the former campaign operative and lobbyist, and the ante has only been upped in the months that have followed. First, Manafort's former close aide Rick Gates flipped and became a cooperating witness for Manafort, a move that ultimately led to him testifying against his former boss in the Virginia trial, a role he will likely play again in the upcoming District of Columbia trial at the end of the month. After that, Mueller clearly engaged in a strategy that was in at least some sense designed to tighten the screws on Manafort and force him to the negotiating table. These moves included filing new charges against Manafort and a former pro-Russian Ukrainian business partner, and successfully moving to have Manafort's bail revoked after evidence came to light that Manafort had been improperly contacting potential trial witnesses and potentially seeking to influence their testimony. As the Virginia trial approached, and even while it was going on, there was some reporting that Manafort's legal team and the Special Counsel's office were engaged in plea negotiations of some kind. It was never clear how serious these previous reports of plea negotiations were, but this report appears to indicate that the discussions are far more serious, which could mean we see news of a plea deal before Manafort's trial starts on September 24th.
From Manafort's point of view, a guilty plea on the remaining charges, which could come with some agreement on a favorable sentencing recommendation from Mueller's office in both the Virginia and District of Columbia charges, does have its appeal. On the Virginia charges alone, Manafort faces maximum sentences that would effectively mean that he spends the rest of his natural life in prison. Add the potential convictions in the D.C. trial into the mix, then Manafort faces the possibility of never seeing the outside of a prison again for the rest of his life. If he reaches a plea deal, there's at least the possibility that he could end up with a sentence that would eventually allow him to get out of prison before he dies. Otherwise, the only hope that Manafort has is if the President were to decide to either pardon him or commute his sentence, however, there's no evidence that such as move is forthcoming notwithstanding the fact that Trump has been highly critical of the Mueller prosecution and highly critical of those who have entered into plea deals while praising Manafort for standing firm.
From Mueller's perspective, the benefit of a plea deal would depend on what information Manafort may be able to offer with regard to the ongoing Russia investigation. In some sense, that is going to be limited by the fact that Manafort was only affiliated with the Trump campaign for a short period of time and that he was not part of the campaign during the final months leading up to Election Day. Notwithstanding that, it's worth remembering that Manafort was part of the campaign during a crucial point during which it is believed some of the efforts to obtain damaging information about Hillary Clinton from foreign sources occurred. Most famously, of course, Manafort was involved in the now famous June 2016 Trump Tower meeting that included Donald Trump Jr., Jared Kushner, and Natalia Veselnitskaya, a Russian attorney who had previously been linked to the Russian government. Additionally, Manafort's ties to pro-Russian Ukranians and Russian oligarchs could provide further insight into connections between Trump, his business interests, and his campaign, and Russia. Where all that information might lead is unclear, but it seems clear that Paul Manafort is someone that Robert Mueller would be very interested in talking to in great detail.