Michael Cohen Pleads Guilty To Multiple Charges
The President's former lawyer and "fixer" is pleading guilty to a number of charges, including apparent campaign finance law violations related to the Stormy Daniels payment.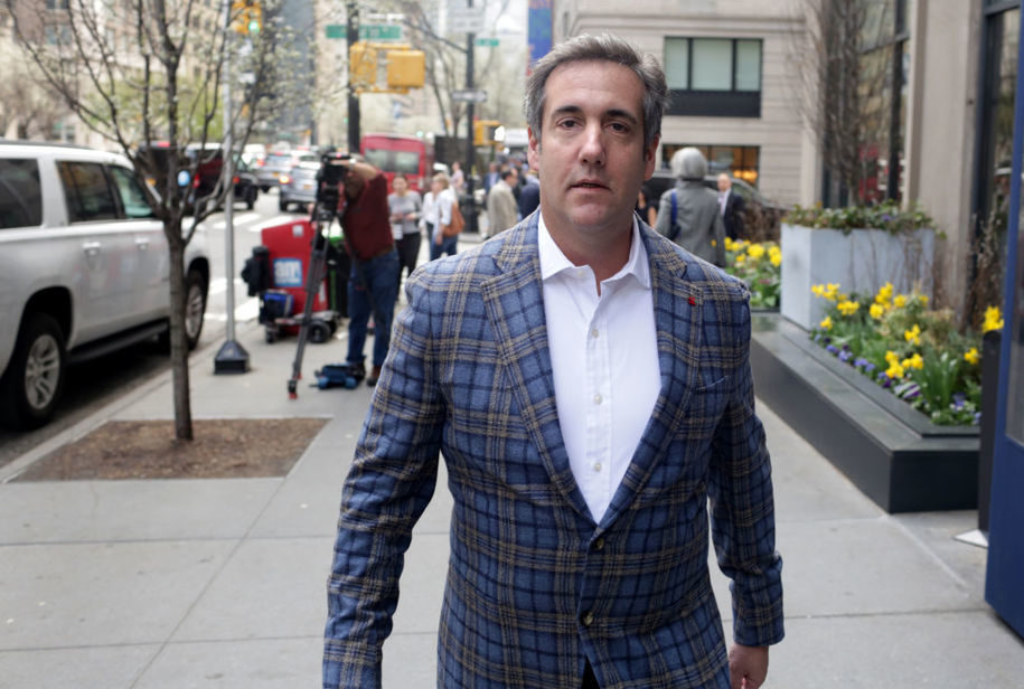 Michael Cohen, who served as President Trump's personal attorney and "fixer" who was at the center of two pre-election agreements designed to buy the silence of women alleging they had affairs with Trump in the past, has reportedly reached a plea deal with Federal prosecutors, although it doesn't appear at this time that the agreement includes cooperating with prosecutors with regard to other investigations:
Michael D. Cohen, President Trump's combative former lawyer and fixer, reached a plea agreement on Tuesday with prosecutors investigating payments he made to women on behalf of Mr. Trump, a deal that does not include cooperation with federal authorities, two people familiar with the matter said.

Mr. Cohen is expected to plead guilty to multiple counts of bank and tax fraud and campaign finance violations. For months, prosecutors in New York have been investigating him in connection with those crimes and focusing on his role in helping to arrange financial deals to secure the silence of women who said they had affairs with Mr. Trump.

The United States attorney's office announced that there would be a "proceeding of interest" in a case against a defendant identified only as John Doe — language that almost always indicates a guilty plea. One person with knowledge of the matter said the proceeding would be the guilty plea by Mr. Cohen.

Mr. Cohen surrendered to the F.B.I. at the bureau's Lower Manhattan offices at about 2 p.m. on Tuesday.

His lawyers did not immediately respond to requests for comment.

The plea agreement does not call for Mr. Cohen to cooperate with federal prosecutors in Manhattan, but it does not preclude him from providing information to the special counsel, Robert S. Mueller III, who is examining the Trump campaign's possible involvement in Russia's interference in the 2016 campaign.

If Mr. Cohen were to substantially assist the special counsel's investigation, Mr. Mueller could in the future seek a reduction in his sentence.

The guilty plea represents an extraordinary moment in the investigation into the president: a once-loyal aide acknowledging that he made payments to at least one woman who said she had an affair with Mr. Trump, in violation of federal campaign finance law.

Mr. Cohen had been the president's longtime fixer, handling his most sensitive business and personal matters. He once said he would take a bullet for Mr. Trump.
More from The Washington Post:
President Trump's former lawyer Michael Cohen has surrendered to the FBI in New York as he prepares to plead guilty Tuesday afternoon in an investigation into his activities and business dealings, according to people familiar with the matter.

Cohen is expected to plead guilty to charges related to bank fraud, tax fraud and a campaign finance violation, according to two people with knowledge of the situation. Cohen agreed to the deal after prosecutors claimed he risked more than a dozen years in prison, one person said.

A hearing in the case is scheduled for 4 p.m. Tuesday at a federal courthouse in Manhattan. Afterward, Deputy U.S. Attorney Robert Khuzami, who has been overseeing the probe, is scheduled to make public remarks.

The plea discussions follow a months-long grand-jury investigation into Cohen's activities, including his taxi business, as well as a hush-money payment that Cohen arranged to an adult-film actress, Stormy Daniels, who claimed to have had a tryst with Trump years ago.

Cohen has said he used a home-equity line of credit to finance a $130,000 payment to Daniels in October 2016, a month before the 2016 election.

It's not clear if Cohen has agreed to cooperate in the ongoing special-counsel investigation surrounding Trump. But a plea agreement by Cohen — long the self-professed "fixer" for Trump — could ratchet up the legal pressure on the president.

The news about Cohen's negotiations with prosecutors come as a jury in the criminal trial of Trump's former campaign chairman Paul Manafort is deliberating for a fourth day.

Cohen has sent repeated signals that he is likely to cooperate in exchange for leniency from prosecutors.

Reminded that he had previously vowed to "take a bullet" or "do anything" to protect the president, Cohen told ABC in July that Trump is https://twitter.com/jeneps/status/1032005563369041920not his top priority. "To be crystal clear, my wife, my daughter and my son, and this country have my first loyalty," he said.
Perhaps not coincidentally, the announcement of this plea deal comes just one day after it was reported that Cohen did not choose to pursue an agreement with Stormy Daniels until after the release of the Access Hollywood tape, a development that makes it far more likely that this payoff to Daniels, as well as the contemporaneous payoff to former Playboy model Karen McDougal were made to benefit the Trump campaign than that it was to protect the Trump marriage or shield Melania Trump from embarrassment. This is brought home to an even greater extent by the fact that campaign finance law violations are reportedly among the charges that Cohen will plead guilty to today, and the fact that we know  the President knew about the payoff to Daniels but that he had reimbursed Cohen for the $130,000 that was paid to Daniels, the prospects that this could lead to future legal problems for the President are rather obvious.
As noted above, it appears from the initial reporting that the plea deal being struck today does not include a cooperation agreement. This does not preclude, however, the possibility that Cohen will end up cooperating with both the U.S. Attorney's Office in the Southern District of New York and Special Counsel Robert Mueller in the future and that such cooperation could lead to further leniency when it comes to sentencing on the charges that Cohen is pleading guilty to, or perhaps even the dismissal of some of those charges. In any case, this is a potentially significant development in the case against Cohen and in the Mueller investigation, and if I were the President I'd be very nervous right about now.
Update: Reporters inside the courtroom where Cohen is pleading guilty to the charges that are part of the plea deal are reporting something incredibly significant:
*COHEN SAYS HE VIOLATED CAMPAIGN LAW AT DIRECTION OF CANDIDATE
*COHEN DOESN'T NAME CANDIDATE WHO DIRECTED CAMPAIGN VIOLATION

hint: it's @realDonaldTrump

— Jennifer Epstein (@jeneps) August 21, 2018
In other words, Michael Cohen just implicated the President Of The United States in a conspiracy to violate Federal Campaign Finance Laws. This is definitely going to be of interest to Robert Mueller.
Update #2: Here is the plea agreement between Cohen and the U.S. Attorney:
Michael Cohen Plea Agreement by Doug Mataconis on Scribd
;