Michael Flynn's Legal Team Ends Cooperation With President Trump's Legal Team
Potentially bad news for President Trump in connection with the Russia investigation.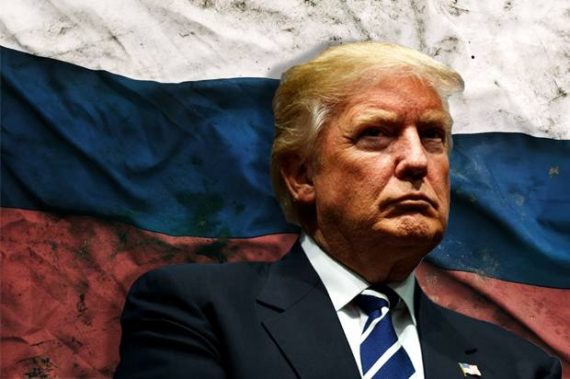 The New York Times is reporting that the legal team for President Trump's former National Security Adviser Lt. General Michael Flynn have informed the legal team representing the President that they will no longer be sharing information and legal strategy and will stop coordinating the defense of the two men, a sign that Flynn could be seeking a plea deal with special counsel Robert Mueller or that he has already entered into such an agreement:
WASHINGTON — Lawyers for Michael T. Flynn, President Trump's former national security adviser, notified the president's legal team in recent days that they could no longer discuss the special counsel's investigation, according to four people involved in the case — an indication that Mr. Flynn is cooperating with prosecutors or negotiating a deal.

Mr. Flynn's lawyers had been sharing information with Mr. Trump's lawyers about the investigation by the special counsel, Robert S. Mueller III, who is examining whether anyone around Mr. Trump was involved in Russian efforts to undermine Hillary Clinton's presidential campaign.

That agreement has been terminated, the four people said. Defense lawyers frequently share information during investigations, but they must stop when doing so would pose a conflict of interest. It is unethical for lawyers to work together when one client is cooperating with prosecutors and another is still under investigation.

The notification alone does not prove that Mr. Flynn is cooperating with Mr. Mueller. Some lawyers withdraw from information-sharing arrangements as soon as they begin negotiating with prosecutors. And such negotiations sometimes fall apart.

Still, the notification led Mr. Trump's lawyers to believe that Mr. Flynn — who, along with his son, is seen as having significant criminal exposure — has, at the least, begun discussions with Mr. Mueller about cooperating.

Lawyers for Mr. Flynn and Mr. Trump declined to comment. The four people briefed on the matter spoke on the condition of anonymity because they were not authorized to discuss it publicly.

A deal with Mr. Flynn would give Mr. Mueller a behind-the-scenes look at the Trump campaign and the early tumultuous weeks of the administration. Mr. Flynn was an early and important adviser to Mr. Trump, an architect of Mr. Trump's populist "America first" platform and an advocate of closer ties with Russia.

His ties to Russia predated the campaign — he sat with President Vladimir V. Putin at a 2015 event in Moscow — and he was a point person on the transition team for dealing with Russia.

The White House had been bracing for charges against Mr. Flynn in recent weeks, particularly after charges were filed against three other former Trump associates: Paul Manafort, his campaign chairman; Rick Gates, a campaign aide; and George Papadopoulos, a foreign policy adviser.

But none of those men match Mr. Flynn in stature, or in his significance to Mr. Trump. A retired three-star general, Mr. Flynn was an early supporter of Mr. Trump's and a valued surrogate for a candidate who had no foreign policy experience. Mr. Trump named him national security adviser, he said, to help "restore America's leadership position in the world."

Among the interactions that Mr. Mueller is investigating is a private meeting that Mr. Flynn had with the Russian ambassador and Jared Kushner, the president's son-in-law, during the presidential transition. In the past year, it has been revealed that people with ties to Russia repeatedly sought to meet with Trump campaign officials, sometimes dangling the promise of compromising information on Mrs. Clinton.

Mr. Flynn is regarded as loyal to Mr. Trump, but he has in recent weeks expressed serious concerns to friends that prosecutors will bring charges against his son, Michael Flynn Jr., who served as his father's chief of staff and was a part of several financial deals involving the elder Mr. Flynn that Mr. Mueller is scrutinizing.

The White House has said that neither Mr. Flynn nor other former aides have incriminating information to provide about Mr. Trump. "He likes General Flynn personally, but understands that they have their own path with the special counsel," a White House lawyer, Ty Cobb, said in an interview last month with The New York Times. "I think he would be sad for them, as a friend and a former colleague, if the process results in punishment or indictments. But to the extent that that happens, that's beyond his control."
It's not uncommon for attorneys representing different people in actual or potential criminal matters to coordinate information and legal strategy with the attorneys for other people that are or may be the subject of the same investigation. In many such cases, it is because of the close relationship between the two parties and due to the fact that it is believed by the legal teams for both parties that they coordinate their defenses to actual or potential criminal charges. Additionally, such coordination agreements are often used by attorneys since they can provide clues as to what direction a prosecutor may be headed and also prove helpful in providing information that can be helpful to their own defense of their respective clients. These coordination agreements are sometimes informal, although they can occasionally be confirmed in correspondence between the respective attorneys that outlines the extent to which information can and will be shared. There are also natural limits on the extent of cooperation that will take place in any case due to the effort to preserve attorney-client privilege and the confidentiality of the content of communications between attorneys and their clients. There are also any number of reasons why these agreements might come to an end, but the most common usually points to the fact that the interests of the respective clients are not coordinated, and that it would no longer be useful to their client or in their client best interests. One of those reasons, of course, would be if one client is pursuing the possibility of cooperating with prosecutors, entered plea negotiations, or in fact concluded such agreements and are now cooperating with prosecutors in a manner that makes their interests adverse to the those of other Defendants.
It's hard to know what the decision by Flynn's lawyers to end their cooperation with the Trump team means, of course, but the idea that Flynn could either be seeking to cooperate with Mueller or may have already agreed to at least the outlines of a plea agreement that would include his cooperation is that Flynn is seeking to cooperate with Mueller's investigation. Given what we know, it seems apparent that Mueller already likely has a sufficient basis for charging Flynn for offenses that aren't directly related to the Russia investigation. For example, like former Trump campaign manager Paul Manafort, Flynn apparently didn't properly register as a lobbyist for foreign governments prior to the time that he was part of Trump's campaign team and only updated his registration after the news about his lobbying became public. Additionally, we also know that he had contacts with people connected to Russia that he did not disclose, either to Federal authorities or to people in the Trump campaign, a fact that led to his departure as National Security Adviser only two weeks into the Administration. It was shortly after this, course, that President Trump asked F.B.I. Director James Comey if he could end the investigation of former Trump National Security Adviser Michael Flynn and later when he fired Comey abruptly just days after he had testified about the investigation into Russia and the Trump campaign before a Senate committee. As we know now, Trump later openly admitted that he took that later action specifically because of the Russia investigation.
In any case, what this means for Mueller's investigation is unclear. However, it is potentially significant and could lead to even more headaches for the White House.