Mike Huckabee Is The Latest Republican To Skip The Iowa Straw Poll
What if they held a straw poll and nobody came?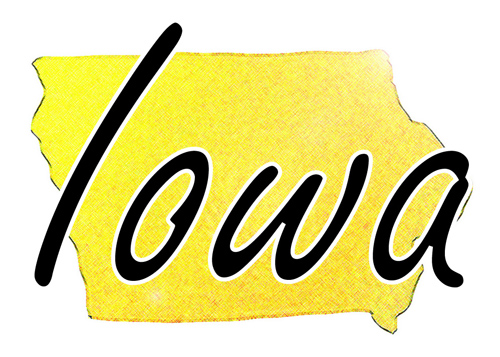 Mike Huckabee is the latest Republican Presidential candidate to announce that he'll be skipping the Iowa Straw Poll:
Mike Huckabee, who used the Iowa Straw Poll eight years ago to launch his underfunded 2007 presidential campaign, is skipping the 2016 straw poll.

"I have concluded this year's Iowa Straw Poll will serve only to weaken conservative candidates and further empower the Washington ruling class and their hand-picked candidates," Huckabee, a former Arkansas governor and winner of the 2008 Iowa caucuses, writes in a guest opinion piece published Thursday in The Des Moines Register.

It's a blow to the Republican Party of Iowa, which decided to go ahead with this year's event despite years of criticism and repeated calls for its death from outside and inside Iowa. Last week, the Register reported that another leading GOP contender, former Florida Gov. Jeb Bush, had decided to bypass the Iowa Straw Poll.

The news also has implications for candidates who need to do well in Iowa to build momentum for later states. For one thing, it puts pressure on Scott Walker, the frontrunner in polling in Iowa and governor of neighboring Wisconsin.

Veteran Republican strategist John Stineman told the Register Sunday that the straw poll's viability "comes down to whether or not Walker and (Florida U.S. Sen. Marco) Rubio play."

"If both decide to play, it's likely a decent event," he wrote. "If they don't, it has little relevance. While enough tickets may be sold to cover costs, it will be a shadow of its former self and a contest of the second tier."

Huckabee's surprise second-place finish in the 2007 Iowa Straw Poll helped propel him to his caucus victory the following January. His straw poll prospects this cycle were uncertain. He ranked in fourth place in a recent Quinnipiac University poll of likely GOP caucusgoers.

Huckabee references "limited resources" in his op-ed, telegraphing that his bank account isn't as deep as his backers might want it to be.

"It's clear that pitting conservative candidates with limited resources against each other in a non-binding and expensive summer straw poll battle, while allowing billionaire-backed establishment candidates to sit out, will only wound and weaken the conservative candidates who best represent conservative and hard-working Iowans," wrote Huckabee in an apparent dig at Bush.

Huckabee's opt-out is good news for Cruz, the U.S. senator from Texas, and other contenders who are targeting religious conservatives in Iowa and are still considering competing in the straw poll. That includes former Pennsylvania U.S. Sen. Rick Santorum, Louisiana Gov. Bobby Jindal and retired doctor Ben Carson.

So far, the most concrete commitment is from New York entrepreneur and TV star Donald Trump, who has said he'll compete in the straw poll if he decides to join the race. Cruz has signaled he's competing, but has not officially RSVP'd yet.
As with Jeb Bush's decision to skip the event, Huckabee's decision is no doubt motivated in no small part that, if he did participate, he'd turn in a performance that would be embarrassing and, in Huckabee's case, possibly fatal to his campaign. It's not an unwarranted way to view the matter, especially in Huckabee's case. After turning in a surprise second place finish in 2007's straw poll, and winning the Iowa Caucuses themselves several months later, anything short of a win in the straw poll this time around would be seen by many as a sign that Huckabee's second try at the White House lacked the support of the Iowa evangelical voters that were key to his success seven years ago. By avoiding the poll altogether, that becomes one less problem that Huckabee has to worry about. Add into that the fact that the straw poll itself is largely utterly worthless and ends up utilizing campaign resources that would best be spent elsewhere, and this seems to me like a smart move on Huckabee's part.
The open question, of course, is whether other candidates will follow in the footsteps of Huckabee and Bush, or whether they will see this as an opportunity to get more media attention than they might otherwise receive. Many of these candidates face the same risks that Huckabee likely considered before making this decision, most especially the fact that if they underperform they will end up bringing an end to their campaign before the race has really even started. This, of course, is what happened to Minnesota Governor Tim Pawlenty, who had invested considerable resources in Iowa generally and the straw poll specifically only to see himself come in third behind Michele Bachmann and Ron Paul. Given the large number of candidates in the race this time, it's likely that several candidates will be disappointed by the straw poll results, and one or more of them might be forced to leave the race entirely. For that reason alone, we could see other candidates decide to stay out of the straw poll altogether. Of course, if that happens, and especially if it includes top tier candidates like Walker, Paul, or Rubio, the entire straw poll itself will be seen as even more pointless than it already is. Perhaps that will finally convince the Iowa Republican Party to cancel it forever.