Mueller Investigation Moving Away From Russian Interference?
The special counsel may be moving beyond the 2016 campaign and into post-election obstruction of justice.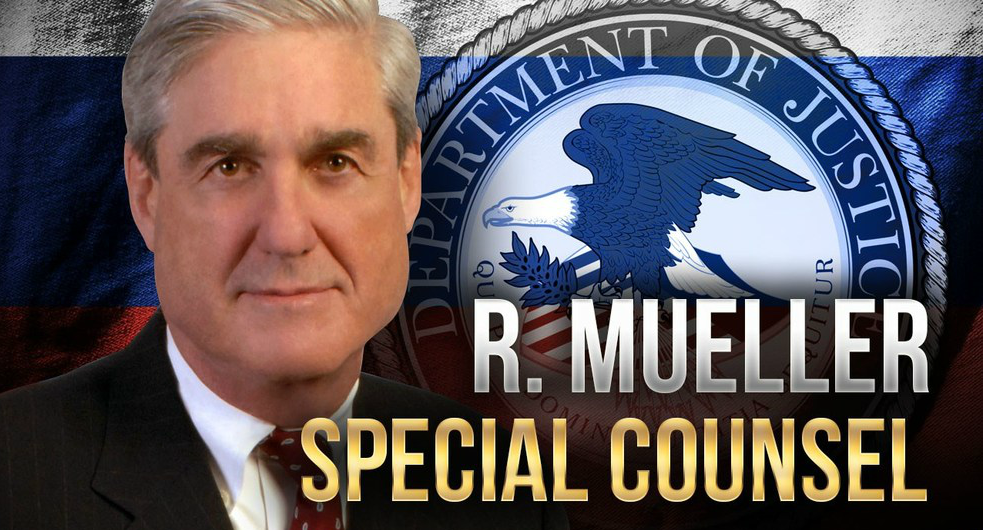 Mike Allen claims that he has unearthed "A huge clue about Mueller's endgame."
Axios has learned that special counsel Robert Mueller has focused on events since the election — not during the campaign — in his conversations with President Trump's lawyers. The top two topics that Mueller has expressed interest in so far: the firings of FBI director James Comey and national security adviser Michael Flynn.

Why it matters: That suggests a focus on obstruction of justice while in office, rather than collusion with Russia during the campaign. But both sagas are interwoven with Russia: Trump himself has linked Comey's firing to Russia, and Flynn pleaded guilty to lying to the FBI about conversations with the Russian ambassador during the transition.
If this is truly the endgame—rather than just a means of gaining leverage to get back to the issue of Russian interference—my worst fears about the appointment of special prosecutors/investigators/counsels will have been confirmed. As I noted last May, when Mueller was first appointed,
Given the dizzying number of scandals and brouhahas surrounding this team since it took office—have I mentioned it's been less than four months?—the appointment of a special counsel was perhaps inevitable. Having lived through the shit shows of Watergate, Iran-Contra, and Whitewater/Lewinski—the latter two since coming of age politically—I've dreaded the possibility. The nature of the endeavor is a massive, drawn-out fishing expedition with no real boundaries. The Iran-Contra investigation went on forever, most infamously including an indictment of key officials and damning allegations about George Bush's conduct as vice president on the eve of his bid to be re-elected president—some six years later. And even those of us who thought Bill Clinton was rightly impeached over his perjury in the Lewinski matter had misgivings about the way Ken Starr's investigation unfolded.
Mueller's integrity is beyond question here and, certainly, lying to his investigators is something he's obligated to investigate.  Still, remember what his initial remit was:
The Special Counsel is authorized to conduct the investigation confinned by then-FBI Director James 8. Corney in testimony before the House Permanent Select Committee on Intelligence on March 20, 2017, including:

(i) any links and/or coordination bet ween the Russian government and individuals associated with the campaign of President Donald Trump; and
(ii) any matters that arose or may arise directly from the investigation; and
(iii) any other matters within the scope of 28 C.F.R. § 600.4(a).
The question Mueller was hired to investigate was the degree to which Trump and his associates coordinated with the Russian government.
Going after Michael Flynn for lying to investigators about the degree to which he and other campaign officials coordinated with the Russians is obviously well within the scope of that. And, presumably, Mueller will try to leverage that for cooperation in finding out the degree of coordination that existed.
But, for example, I'm exceedingly leery of Mueller's recent move to investigate Donald Trump's business empire. Ostensibly, he's doing it because he has reason to believe that Trump has business dealings with the Russian government or cronies thereof that either provided the Russians leverage to use against him or that made him otherwise likely to be sympathetic to Russian interests. But what if he finds dirty dealings in the Trump Corporation that have nothing to do with Russia's interference in the elections? One presumes that, as a matter that "arose . . . directly from the investigation," that would be prosecutable. But it's the very definition of a fishing expedition.
Similarly, if a Trump campaign official misleads investigators for reasons having nothing to do with coordination with Russian interference in the election, they'll rightly be prosecuted. But, again, it would be an instance of crimes unrelated to the original matter under investigation.
Regular readers know I have little regard for Trump and his team. And, as already noted, I have the utmost respect for Mueller's professionalism. But the very nature of his office is troublesome. Give any top-notch investigator unlimited resources—all the time and money he wants, the ability to hire the very best specialists, and subpoena power—plus a national media spotlight parsing every move and he can ruin pretty much anybody.
In a hypothetical world where Trump's people were public servants of unusually high integrity, they'd still be foolish not to lawyer up under the circumstances. Many will be spending tens of thousands of dollars in legal fees just to protect themselves. That's a hell of a price to pay for public service.
Given everything I know about Trump, I'd be shocked if his business dealings held up to a decent IRS audit, much less Mueller's all-star team. And, goodness knows, having leveraged the Presidency to funnel money into his business, he deserves to be exposed. But, again, that's not what Mueller was appointed to do.
Now, as I noted back in May,
Alas, given the firing of Comey, an Attorney General who is himself under suspicion, and a Republican Congress that seems content to put the short-term interests of their party over those of their country, there were no good options.
Trump himself did most of the work in creating this set of circumstances. If he's ultimately discovered to have committed crimes unrelated to the Russia matter pursuant to this investigation, I won't shed many tears. But I remain highly uneasy about the whole special counsel process.