Mueller Reportedly Concludes He Cannot Indict Trump While He's President
Robert Mueller has reportedly concluded that he cannot indict a sitting President. This is not a vindication of Trump, and merely upholds a conclusion that the Justice Department reached four decades ago.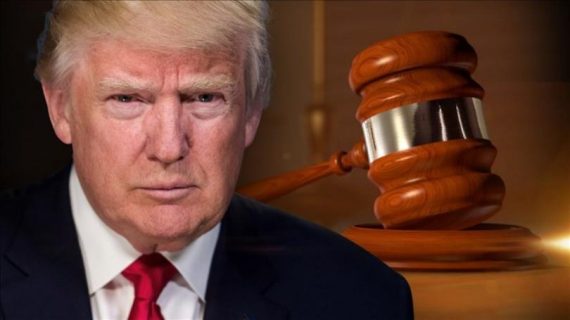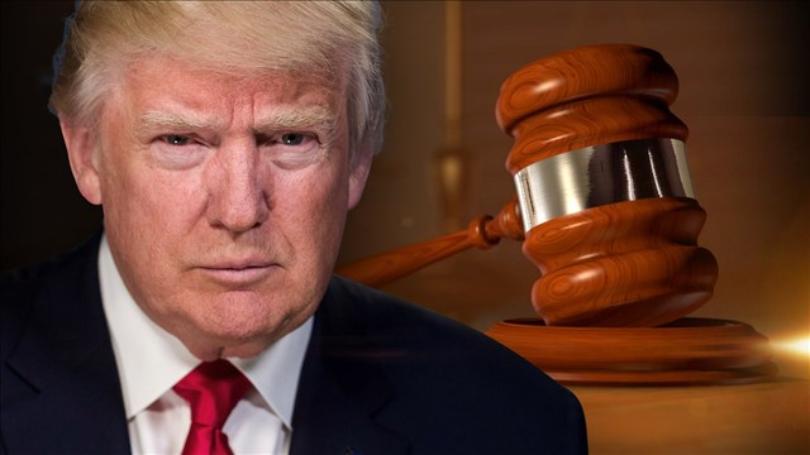 CNN is reporting that Robert Mueller has reportedly told President Trump's lawyers that his team does not believe that it can indict the President while he is in office:
Special counsel Robert Mueller's team has informed President Donald Trump's attorneys that they have concluded that they cannot indict a sitting president, according to the President's lawyer.

"All they get to do is write a report," Trump lawyer Rudy Giuliani told CNN. "They can't indict. At least they acknowledged that to us after some battling, they acknowledged that to us."

That conclusion is likely based on longstanding Justice Department guidelines. It is not about any assessment of the evidence Mueller's team has compiled.

A lack of an indictment would not necessarily mean the President is in the clear. Mueller could issue a report making referrals or recommendations to the House of Representatives.

The inability to indict a sitting president has been the position of the Office of Legal Counsel in the Justice Department since the Nixon administration and reaffirmed in the Clinton administration, but it has never been tested in court.

It had been an open question whether, if investigators found potentially criminal evidence against Trump, Mueller's team would try to challenge those Justice Department guidelines.

CNN reached out to Mueller's team. They declined to comment.

Deputy Attorney General Rod Rosenstein publicly discussed the issue earlier this month at an event held by the Freedom Forum Institute.

He was asked if a sitting president can be indicted.

"I'm not going to answer this in the context of any current matters, so you shouldn't draw any inference about it," Rosenstein said. "But the Department of Justice has in the past, when the issue arose, has opined that a sitting President cannot be indicted. There's been a lot of speculation in the media about this, I just don't have anything more to say about it." Rosenstein oversees the special counsel probe.
Giuliani tells CNN the special counsel's team has decided that "they have to follow the Justice Department rules."

"The Justice Department memos going back to before Nixon say that you cannot indict a sitting president, you have to impeach him. Now there was a little time in which there was some dispute about that, but they acknowledged to us orally that they understand that they can't violate the Justice Department rules," Giuliani said.

"We think it's bigger than that. We think it's a constitutional rule, but I don't think you're ever going to confront that because nobody's ever going to indict a sitting president. So, what does that leave them with? That leaves them with writing a report," said Giuliani.

It would then be up to the House of Representatives to decide what to do about with the special counsel's report — and whether to pursue articles of impeachment.
While CNN treated this as "Breaking News" yesterday, it really isn't news at all. As the article notes, it has been Justice Department policy since the Nixon Administration and was reaffirmed during the Clinton Presidency. The issue first came to a head in 1974 during the Watergate investigation, then being headed by Special Prosecutor Leon Jaworski, who had replaced Archibald Cox in that role in the wake of the Saturday Night Massacre that led to the firing of Archibald Cox. At the time, there had never been any consideration of whether or not a sitting President can be indicted by a Federal Grand Jury. At that time, the Justice Department's Office of Legal Counsel concluded that a sitting President cannot be indicted while in office. In summary, the OLC argued that a President who might face the prospect of criminal prosecution could be dangerously constrained in his decision making in areas critical to his role as President and Commander In Chief. Instead, the only proper way to proceed is for Congress to act pursuant to the Constitution via the impeachment and removal procedure provided for in Clauses 6 and 7 of Article I, Section Three and Article II, Section Four of the Constitution. As the Constitution states in Article I Section 7, once a President or other government official is impeached or removed from office they can be subject to "Indictment, Trial, Judgment, and Punishment, according to Law." This is why Jaworski and the Watergate Grand Jury ultimately did not indict Nixon in 1974 but instead named him as an 'unindicted co-conspirator,' and why Ford pardoned Nixon in September 1974. In 2000, in the wake of the Monica Lewinsky scandal, the OLC reaffirmed its 1974 conclusions on this issue.
Given this history, it's not surprising that Mueller and his team would conclude that they cannot indict President Trump regardless of what evidence they may uncover during the course of their investigation. Instead, they must follow the procedure followed by Jaworski forty-four years ago, and by Whitewater Special Prosecutor twenty-four years later, and issue a report which may or may not be submitted to Congress. If it is, then it would be ultimately left to the House of Representatives to determine whether the President should be impeached and if he is then it would be the Senate's responsibility to conduct a trial as they did in the cases of Presidents Andrew Johnson in 1868 and Bill Clinton the late 19990s. Obviously, it's unlikely that a House of Representatives controlled by Republicans would impeach a Republican President, but a House controlled by the Democrats might look at the issue differently. Additionally, it should be noted that if a Republican House declines to impeach Trump based on a Mueller report issued this year, which may or may not happen, there would be no legal or procedural bar to the Democrats taking up the issue should they win control of Congress in either 2018 or 2020. There is no statute of limitations on impeachment, and the fact that a previous House declined to act does not bind the actions of a future House of Representatives.
Several Trump-supporting conservative outlets are cheering this news as if it is somehow a vindication of the President — see here, here, and here for examples — but that couldn't be further from the truth. As stated above, the Justice Department concluded four decades ago that a sitting President cannot be indicated. That conclusion was restated in 2000 in the midst of the Clinton Impeachment. While it's true that this conclusion has never been tested in Court, it seems to me to be a well-reasoned conclusion based on the Constitution and the role of the President in the government. In any case, it's been unlikely that Mueller or Rosenstein would seek to move against this position with respect to Trump. Contrary to the arguments now being made by Trump supporters and by Giuliani that this is somehow a victory for Trump, this is far from the end of the Mueller investigation and it does not mean at all that the President is free from jeopardy in the matters that Mueller is investigating.