Nearly 2/3 Of Americans Say Afghan War No Longer Worth Fighting
Public support for the war in Afghanistan continues to plummet, but will that hurt the President when 2012 rolls around?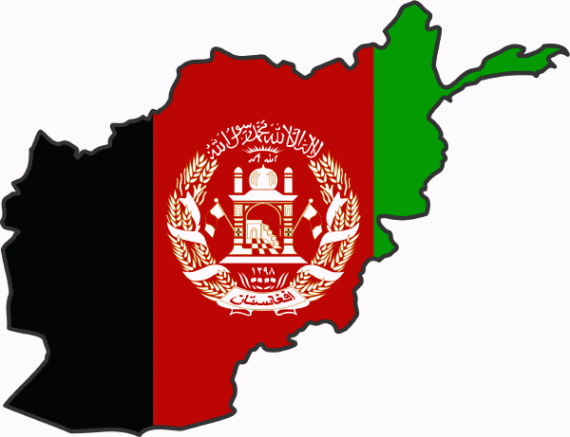 Public support for the war in Afghanistan is now at levels where one wonders how it's possible that it's still politically viable to continue it:
Nearly two-thirds of Americans now say the war in Afghanistan is no longer worth fighting, the highest proportion yet opposed to the conflict, according to a new Washington Post-ABC News poll.

The finding signals a growing challenge for President Obama as he decides how quickly to pull U.S. forces from the country beginning this summer. After nearly a decade of conflict, political opposition to the battle breaks sharply along partisan lines, with only 19 percent of Democratic respondents and half of Republicans surveyed saying the war continues to be worth fighting.

Nearly three-quarters of Americans say Obama should withdraw a "substantial number" of combat troops from Afghanistan this summer, the deadline he set to begin pulling out some forces. Only 39 percent of respondents, however, say they expect him to withdraw large numbers.

(…)

The poll began asking only in 2007 whether the Afghan war is worth fighting, but support has almost certainly never been as low as it is in the most recent survey.

The number of respondents to the Post-ABC News poll who say the war is not worth fighting has risen from 44 percent in late 2009 to 64 percent in the survey conducted last week.
These poll results come out on the same day that General David Petraeus is testifying before Congress, where he called progress in Afghanistan fragile and reversible:
The commander of American and allied forces in Afghanistan told Congress on Tuesday that the military had had significant battlefield successes but that progress remained tenuous.

The commander, Gen. David H. Petraeus, offered an "assessment that the momentum achieved by the Taliban in Afghanistan since 2005 has been arrested in much of the country and reversed in a number of important areas."

But in opening two days of much-anticipated testimony, General Petraeus cautioned that "while the security progress achieved over the past year is significant, it is also fragile and reversible."

He also said that "it is clear that much difficult work lies ahead with our Afghan partners to solidify and expand our gains in the face of the expected Taliban spring offensive."

Senators of both political parties noted that significant challenges remain: improving Afghan security forces, establishing a more credible government and assisting — even compelling — Pakistan to eliminate ungoverned areas on its territory that serve as safe havens for terrorists and insurgents.
What's extraordinary to some extent is that, despite the public's overwhelming  disapproval of the war, and desire to see it brought to an end as soon as feasible, the Afghan War isn't nearly as divisive an issue politically as the Iraq War was.
Part of this, to be completely frank, is that President Obama is a Democrat and the most vocal elements of the anti-war crowd are likely loath to criticize him as much as they did President Bush. This is despite the fact that on a whole host of issues that go beyond Afghanistan Ob;ama is clearly continuing and expanding upon many of Bush's policies in the foreign policy arena (Guantanamo Bay, military tribunals, and warrantless wiretapping are just three that come to mind). If these policies were being carried out by a President McCain, instead of a President Obama, the anti-war crowd would clearly be on the street as much as they were in the Bush era, which is tragic because it just proves that their principles are mere partisanship.
The other factor, of course, is that Afghanistan simply isn't on the front pages, or the newscasts, as much as Iraq was during its height. It's easy for the public to ignore a problem when the press isn't reporting on it on a daily basis.
The interesting question is what impact this will have on President Obama in 2012:
The growing opposition presents Obama with a difficult political challenge ahead of his 2012 reelection effort, especially in his pursuit of independent voters.

Since Democrats took a beating in last year's midterm elections, Obama has appealed to independents with a middle-of-the-road approach to George W. Bush-era tax cuts and budget negotiations with Republican leaders on Capitol Hill. He called a news conference last week to express concern about rising gasoline prices, an economically pressing issue for many independent voters.

But his approach to the Afghan war has not won over the independents or liberal Democrats who propelled his campaign two years ago, and the most recent Post-ABC News poll reinforces the importance of Republicans as the chief constituency supporting his strategy. The results suggest that the war will be an awkward issue for the president as he looks for ways to end it. Nearly 1,500 U.S. troops have died since the fighting began in 2001.

(…)

Two-thirds of independents [who believe the war is no longer worth fighting], according to the poll, and nearly 80 percent said Obama should withdraw a "substantial number" of troops from Afghanistan this summer. Barely more than a quarter of independents say the war is worth its costs, and for the first time a majority feel "strongly" that it is not.
The President has already started losing independents on domestic policy, as the mid-term election results demonstrate quite clearly. Now, it seems, he's in danger of losing them on foreign policy as well. That's not a death sentence, but it doesn't bode well either.