No-Deal Brexit Would Be A Disaster For The United Kingdom
A newly released report leaked from inside the British Government notes that a hard Brexit is likely to be a disaster for the British economy.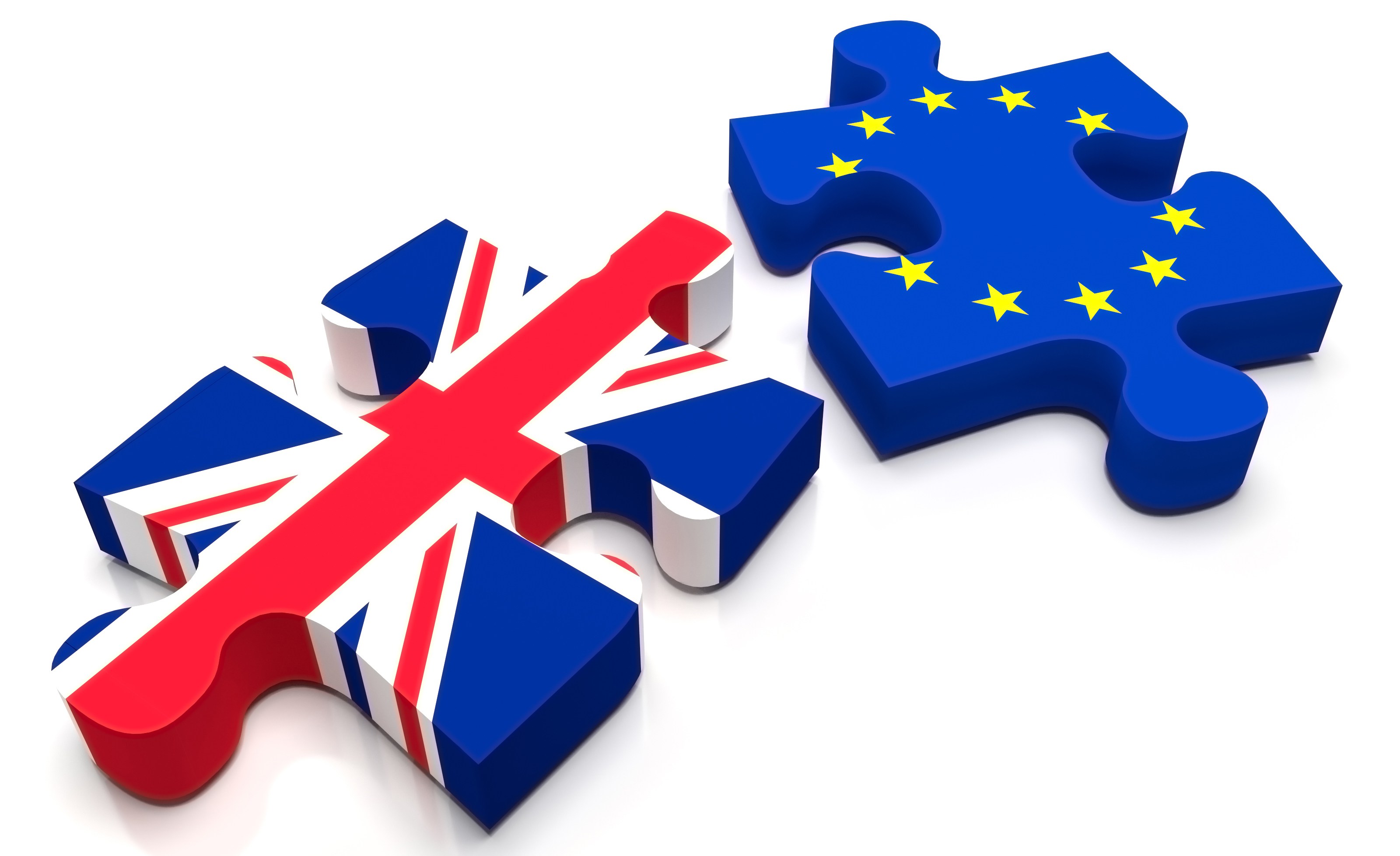 Leaked documents from inside the British government are forecasting widespread economic and social disruption if the country goes through with the no-deal Brexit that Prime Minister Boris Johnson is apparently planning for:
Britain would face shortages of fuel, food and medicine if it leaves the European Union without a transition deal, jamming ports and requiring a hard border in Ireland, according to government documents leaked to The Sunday Times of London, a scenario Brexit opponents have long warned about.

The forecasts compiled by the Cabinet Office set out the most likely aftershocks of a no-deal Brexit rather than the worst-case scenarios, the newspaper said.

Up to 85 percent of trucks using the main channel crossings "may not be ready" for French customs, meaning disruption at ports would potentially last up to three months before the flow of traffic improves, the documents suggest, according to the British news outlet.

The files show that the government also believed that a hard border between Northern Ireland, which is part of Britain, and Ireland, which will remain a European Union member state, would be most likely since current plans to avoid widespread checks would prove unsustainable, the report said.

"Compiled this month by the Cabinet Office under the code name Operation Yellowhammer, the dossier offers a rare glimpse into the covert planning being carried out by the government to avert a catastrophic collapse in the nation's infrastructure," the newspaper reported.

"The file, marked 'official sensitive' — requiring security clearance on a 'need to know' basis — is remarkable because it gives the most comprehensive assessment of the UK's readiness for a no-deal Brexit."

Prime Minister Boris Johnson's office told the newspaper that it did not comment on leaked documents.

But on Sunday, the cabinet minister in charge of no-deal planning, Michael Gove, said on Twitter that the leaked documents reflected "a worst-case scenario" and that the government had significantly accelerated its planning in the past three weeks.

He mocked a claim by one of the journalists behind the report that a more severe scenario had been discussed under the code name "Black Swan," saying that was not a government document "but a film about a ballet dancer."

A junior energy minister, Kwasi Kwarteng, also sought to play down the report in an interview with a British broadcaster.

"I think there's a lot of scaremongering around and a lot of people are playing into 'Project Fear,' " he told Sky News when asked about the leaked government document. "We've got to prepare for no deal. We will be fully prepared to leave without a deal on Oct. 31."

(…)

Analysts say that Britain is heading toward a constitutional crisis at home and a showdown in Brussels as Mr. Johnson has repeatedly vowed to leave European Union by the current deadline, Oct. 31, without a deal unless it agrees to renegotiate the Brexit divorce. This week, he heads to Europe for his first official foreign trip as prime minister to meet with President Emmanuel Macron of France and Chancellor Angela Merkel of Germany to make his case.

Mr. Johnson planned to tell Mr. Macron and Ms. Merkel that Westminster cannot stop Brexit and that a new deal must be agreed if Britain is to avoid leaving without one.

After more than three years of Brexit dominating European affairs, negotiators in Brussels have repeatedly refused to reopen the withdrawal agreement, which includes an Irish border insurance policy that Mr. Johnson's predecessor, Theresa May, agreed to in November.
Britain's Brexit Secretary, Stephen Barclay, said on Twitter on Sunday that he had signed legislation that set in stone the repeal of the 1972 European Communities act, the laws that made Britain a member of the organization now known as the European Union.

Though his move was largely procedural, in line with previously approved laws, Mr. Barclay said in a statement: "This is a clear signal to the people of this country that there is no turning back."

A group of more than 100 lawmakers have written to Mr. Johnson calling for an emergency recall of Parliament to discuss the situation.

"We face a national emergency, and Parliament must now be recalled in August and sit permanently until Oct. 31 so that the voices of the people can be heard, and that there can be proper scrutiny of your government," the letter said.
More from The Guardian:
The UK will face a three-month meltdown at its ports, a hard Irish border and shortages of food and medicine if it leaves the EU without a deal, according to government documents on Operation Yellowhammer.

The documents predict severe extended delays to medicine supplies and shortages of some fresh foods combined with price rises as a likely scenario if the UK leaves without a withdrawal agreement, which is due to happen on 31 October.

They suggest there has been a worsening of the risk since documents leaked to the Guardian showed some of the government's "reasonable worst-case scenarios" (RWCS) involved risk to medicine supplies and disruption to food chains.

The dossier, compiled this month, says up to 85% of lorries using the main channel crossings "may not be ready" for French customs and could face queues of two and a half days, the Sunday Times reported.

Medical supplies will be "vulnerable to severe extended delays" as three-quarters of the UK's medicines enter the country via the main Channel crossings, and the availability of fresh food will be reduced and prices will rise, which could hit "vulnerable groups"

The government also believes the return of a hard border between Ireland and Northern Ireland would be likely as current plans to avoid widespread checks would prove unsustainable.

(…)

With the likelihood of no deal increasing, more than 100 MPs from across the political parties have called on Johnson to recall parliament to allow for debate on Brexit.

Moves are under way by Tory rebels along with Labour, SNP, Liberal Democrat and other MPs to legislate against no deal. If that fails they are working on replacing Johnson with a caretaker government after a vote of no confidence.

Johnson's strategy is to blame parliamentarians for blocking Brexit, before a possible general election that he would fight on a "people versus parliament" platform.
The details set forth in the leaked report that have been reported on so far are not at all surprising. It's been a known fact from the beginning that Brexit was going to be disruptive to the British economy in particular with or without a deal but that the consequences of a no-deal Brexit would be far worse. This is why former Prime Minister Theresa May was trying to pursue a deal. Essentially, the deal she was trying to negotiate and get Parliamentary approval for was designed to mitigate as much as possible the negative consequences of leaving the European Union or to at least spread them out so that they didn't hit the British economy all at once, which is what will happen in the even of the no-deal Brexit that the Prime Minister appears to be aiming for at this point.
All of this comes within the first month of Boris Johnson's tenure as Prime Minister and just 75 days before the Brexit deadline of October 31st. Later this week, amid the G-7 Summit in France, Johnson will meet with German Chancellor Angela Merkel, French President Emmanuel Macron and other European leaders in the hope of negotiating a new Brexit deal. The prospects that these efforts will be successful are fairly low, though, given the E.U. negotiators have made clear that they consider the deal they reached with Theresa May to be the final deal notwithstanding the fact that the House of Commons has rejected that agreement and appears unlikely to agree to any deal that the E.U. might give to Johnson at this late date.
So, for better or worse, it looks like the United Kingdom is headed for a hard Brexit and all the consequences that is going to mean, which looks pretty bad if this report is any indication. As I've said before, all of this could have been avoided if the British public had listened to the voices of reason rather than the siren call of nationalism epitomized by the likes of Nigel Farage and the other Brexiteers. They didn't, of course, and now their nation appears headed toward disaster in just over two months. Nice work there.