Obama Job Approval At 36%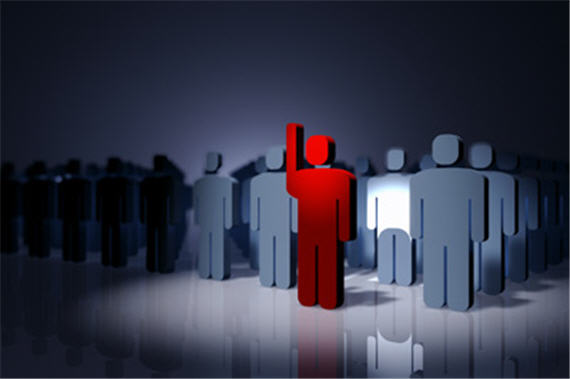 A new Economist/YouGov poll gives the President his lowest job approval numbers to date:
This week's Economist/YouGov Poll is full of bad news for President Barack Obama. The frontrunners for the GOP nomination in the 2012 contest are pulling very close to him in head-to-head matchups, and his approval rating has been at or near the lowest levels of his Presidency for the last few weeks. And the worrisome economy keeps it there: this week just 36% approve of the way he is handing his job overall, the lowest rating ever in the two and a half years of his Presidency.

More than half the public — 56% — disapproves of the President's performance.

There are several other indications in the poll of how opinion about the President has changed over time. Well over half the country has concerns about what the President says. 57% believes most of what he says is what he wants people to hear, and not what he really believes. That is one point short of the highest percentage recorded on this question in this poll.

In addition, the President now receives negative assessments from the public on a number of characteristics. The Economist/YouGov Poll asks respondents whether or not they would use certain words to describe the President. Many respondents aren't sure one way or the other on some words. But more than half (55%) say the President is intelligent and only 15% do not think that. This view has been fairly consistent throughout the Obama Presidency.

But for some of those adjectives, the trend has been decidedly negative. Just 15% would describe him as "effective," while 40% would not. At the beginning of 2010, Americans were evenly divided on this.
Obama's historic performance in this particular poll has a familiar pattern: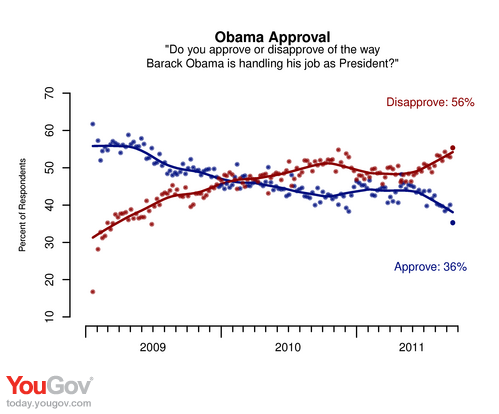 This isn't a very well known poll at the moment, although it's worth noting that YouGov scored fairly highly in Nate Silver's survey of poll accuracy in the wake of the 2010 elections. It's also pretty much in line with the general trend line at the moment, where the poll average — which, it's worth noting, includes polls that measure different types of samples — shows Obama with a 41% approval rating: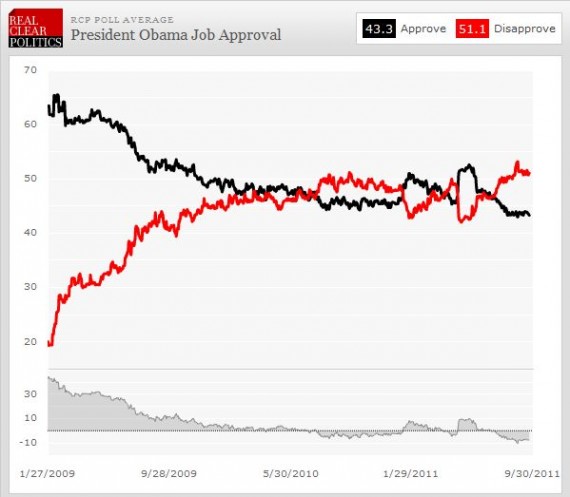 The significant thing to note here is that we're starting to see poling come in that was done after the President's jobs speech, and after he introduced his jobs plan and his deficit reduction plan, and the public doesn't seem to be all that impressed with him, even if they do nominally support some of the details of the plans that he's proposed. This could mean that people have given up hope that Washington can do anything to the economy, or that they're starting to tune the President out. If it's the latter, then the President could have a problem.