Rand Paul: Both Sides Will Have To Compromise To Reach A Budget Deal
One of the Tea Party movement's favorite Senators used the dreaded c-word.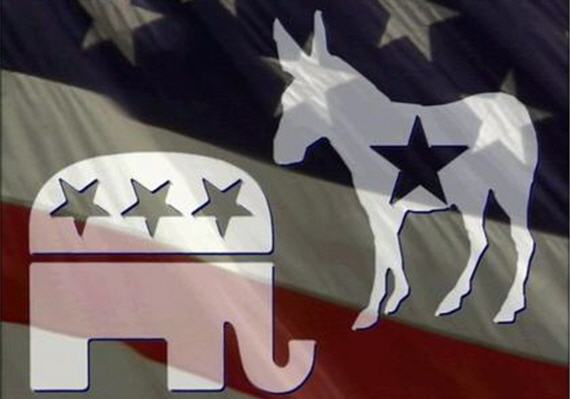 The Tea Party movement is typically known for its all-or-nothing approach on budget and spending issues, but one of it's most prominent backers in the Senate is towing a very different line:
To reach a deal in Congress over the national debt, Republican Sen. Rand Paul of Kentucky said both political parties need to make concessions, excluding higher tax rates.

"The compromise is for conservatives to admit that the military budget's going to have to be cut," Paul said Sunday on CNN's "State of the Union." "Liberals will have to compromise and will have to cut domestic welfare."

"The compromise is where we cut, not where we raise taxes," he added.
I tend to disagree with Paul when it comes to taxes. Not because I want to see taxes go up, because I don't see how we're going to be able to reach a comprehensive deal of any kind of tax increases aren't on the table, especially tax increases for high income earners. Politically, it's going to be very hard to get all sides to agree to a  deal that includes cuts in programs that channel money to the middle-class and poor if those Bush tax cuts for "the rich" aren't part of the package somehow. In fact, on that single issue, the public is clearly at odds with the GOP position. Polling during last year's debate over extending the Bush tax cuts by CBS News,Gallup,Bloomberg, and CNN all showed broad support for the idea of allowing the cuts to expire for those earning more than $250,000 per year. Additionally, the most recent ABC News/Washington Post poll found that 64 percent of Americans are in favor of raising taxes as part of a deficit reduction deal. As I noted last week, the GOP's "No new taxes" orthodoxy strikes me as a political, and fiscal, mistake. Nonetheless, it's at least somewhat encouraging that someone on the Tea Party side is recognizing the fact that compromises are going to have to be reached if we're going to fix our fiscal problems.
Paul also seemed to back down from previous hints that he might try to filibuster a vote on raising the debt ceiling:
When asked about the debt limit, the next major battle in Congress, Paul reiterated his stance that he would only vote for an increase in the $14.3 trillion limit if the legislation is passed with a balanced budget amendment and "say from here on out this is the last time we're doing it."

The Tea Party favorite said he was undecided over whether to use the congressional tactic known as a filibuster to delay the vote.

"I think that's yet to be determined," Paul told CNN Chief Political Correspondent Candy Crowley. "I think we haven't yet determined what our strategy will be, but I can tell you that the people of Kentucky elected me to shake things up; they didn't elect me to raise the debt ceiling."
I think we're going to see a deal on the debt ceiling that includes the Democrats agreeing to allow a vote on a Balanced Budget Amendment to the Constitution. That vote will likely fail to achieve the required super-majorities in either the House or the Senate, but it will give the GOP something they can point to as a face saving element when they ultimately vote to raise the debt ceiling, which they will. This is one issue where the only real option is to hold your nose and do the right thing, playing chicken with the international bond markets makes no sense at all. I'm not sure how easy it will be for someone like Senator Paul to swallow a deal like this, but there really is no other option.