Reagan's Question Looms For Obama
Are you better off than you were four years ago?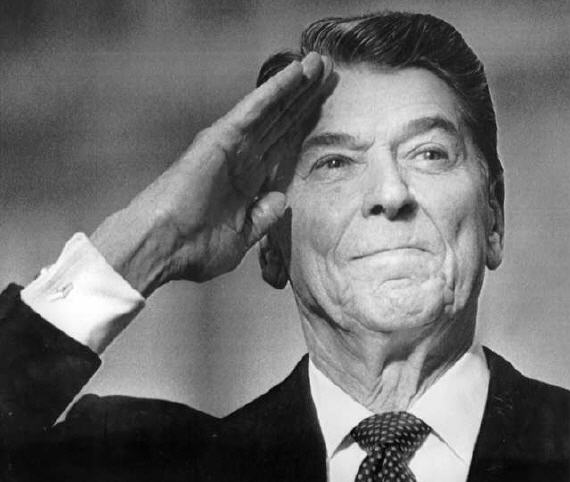 When I saw the headline to Nate Silver's post "The 10-Word Question That Could Cost Obama the Election," I immediately guessed it: "Are you better off than you were four years ago?" It was Ronald Reagan's question to voters about President Jimmy Carter in the first election to which I paid serious attention.
Silver's explanation for why it mattered then is too long to excerpt and worth a read. As to why it might matter next summer:
Mr. Obama's approval ratings are relatively strong given the sour mood of the country. An average of current polls has them at about 50 percent and although they may be somewhat inflated because of the killing of Osama bin Laden, even at their nadir they were not much lower than 45 percent. (Although this could easily change, for the time being Mr. Obama remains the first president since Dwight D. Eisenhower to have never seen his Gallup approval rating drop below 40 percent.)

By contrast, most polls show that a significant majority of the country is dissatisfied with the condition of the country. Since 1974, CNN and Time Magazine have routinely posed a question in their polls that asks respondents to tell them "how well are things going in the country today". So far this year, an average of 39 percent of respondents have said things are going "very well" or "fairly well", while an average of 60 percent have said they're going "pretty badly" or "very badly". By contrast, Mr. Obama's approval has averaged 52 percent so far this year in CNN surveys, against 46 percent disapproval.
Silver presents some interesting charts demonstrating that Obama's approval numbers are quite a bit higher than they "should" be given the public mood.
So what does this mean? It may mean that voters are in fact cutting Mr. Obama quite a bit of slack for the difficulties he inherited from President George W. Bush. (In another CNN poll conducted last month, just 33 percent of respondents placed more blame on Mr. Obama and the Democrats for the direction of the economy, while 55 percent blamed Mr. Bush and the Republicans.) It may also mean that Mr. Obama is benefiting from strong personal favorability ratings: he's always scored pretty highly when voters are asked questions like whether he is a "strong and decisive leader", whether he "cares about people like you", and whether he is likable.

The important question, though, is whether Mr. Obama can sustain those advantages as we head in to 2012. Here's one reason to think that he might not: the "going well" number and presidential approval have historically come into much sharper alignment with one another in presidential election years.
Still, Silver thinks Obama has a lot of things going for him–and he's not even talking about the potential opposition candidates.
Unlike Mr. Carter — who was almost as vulnerable on foreign policy as on domestic affairs because of the Iran hostage crisis — this category is a strength for Mr. Obama. At the very minimum, he'll be able to cite the killing of Osama bin Laden. Depending on how things proceed over the next 18 months, he might also be able to note the winding down of the wars in Iraq, and possibly Afghanistan. While the political turmoil in the Middle East present risks to Mr. Obama, even something like the revolution in Egypt could be adopted as a point in his favor — a sign that the world is changing, and for the better.

In addition, Mr. Carter represents the only case since 1896 when a party ceded control of the White House in the next election after regaining it. Quite often, there there is something gone awry with the country when the White House changes hands (an economic collapse, an unpopular war, a crisis of confidence) and the incoming party is given more of a grace period to reconcile the country's affairs.
Now, I'm not sure of the last one. There's very much a small n problem here; that is, we have too few cases to draw meaningful conclusion. Further, they're all from a bygone era. In an age of 24/7/365 political gotcha on cable news, blogs, Twitter, and so forth, I'm skeptical that there's such a thing as a "grace period" anymore. Regardless, I think this is right:
If there is a credible case to be made that the economy is getting better — when coupled with what is likely to be a strong case on foreign policy — then Mr. Obama is likely to be given the benefit of the doubt by voters. But if you instead see the White House spending more of its time blaming Mr. Bush for the state of the economy, that's a sign that they're afraid of Mr. Reagan's question — and may have reached a stage where they're the underdogs in the race.
I'd add two additional "if's" to the mix: If the Republicans have a credible alternative and if he doesn't draw a significant Tea Party independent into to race.