Republican Candidates Respond To Obergefell About As Expected
The reaction of many of the GOP candidates to the decision in Obergefell v. Hodges is about what you'd expect, but there are a few interesting surprises.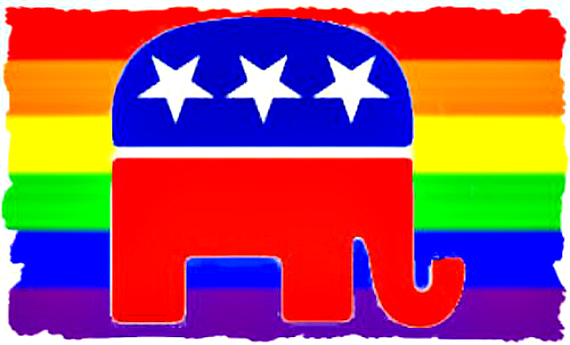 The Republican candidates for President have begin to chime on the Supreme Court's opinion in Obergefell v. Hodges, and while some of the responses are about what you'd expect, others are a bit more interesting and point to what is likely to be an inevitable change in the GOP's position on this issue:
The Supreme Court on Friday ruled 5-4 that same-sex couples nationwide have the constitutional right to marry, splitting the 2016 candidates sharply along partisan lines.

While Democratic candidates all hailed the decision as another marker for equality, the Republican response was more varied, with some expressing their objection more forcefully than others.

(…)

All the GOP hopefuls noted their personal objection to same-sex marriage and their belief that marriage should be left to the states. But while some firebrands — led by Wisconsin Gov. Scott Walker — issued strong statements urging conservatives to fight, others, such as former Florida Gov. Jeb Bush and Florida Sen. Marco Rubio, issued more muted statements.

The different reactions underscore the tough challenge facing Republican candidates in a deep field; namely, how to appeal to a conservative base that strongly opposes same-sex marriage without alienating a general-election audience that largely supports it.

Former Arkansas Gov. Mike Huckabee, who had warned that the legalization of same-sex marriage would lead to the "criminalization of Christianity," issued perhaps the sharpest repudiation of the Supreme Court, warning Friday that the country "must resist and reject judicial tyranny, not retreat," in a statement on his website.

The ruling is about "marriage redefinition," he wrote, adding that the "only outcome worse than this flawed, failed decision would be for the President and Congress, two co-equal branches of government, to surrender in the face of this out-of-control act of unconstitutional, judicial tyranny."

Louisiana Gov. Bobby Jindal said the decision "will pave the way for an all out assault against the religious freedom rights of Christians who disagree with this decision."

"This ruling must not be used as pretext by Washington to erode our right to religious liberty," he added.

Wisconsin Gov. Scott Walker said "the only alternative left for the American people is to support an amendment to the U.S. Constitution to reaffirm the ability of the states to continue to define marriage."

South Carolina Sen. Lindsey Graham disagreed with that, saying he would respect the court's decision and that instead of pursuing "a divisive effort" to overturn the ruling with Congress "that would be doomed to fail," he would commit himself to "ensuring the protection of religious liberties of all Americans."

"While we have differences, it is time for us to move forward together respectfully and as one people," he said in a statement.

Rick Santorum cited the Dred Scott decision as an indicator that the Supreme Court has not had a perfect track record.

"Today, five unelected justices decided to redefine the foundational unit that binds together our society without public debate or input. Now is the people's opportunity respond because the future of the institution of marriage is too important to not have a public debate," Santorum said in a statement.

Former Texas Gov. Rick Perry said that America's founding fathers "did not intend for the judicial branch to legislate from the bench."

As president, Perry said in a statement, he would "appoint strict Constitutional conservatives who will apply the law as written."

Ohio Gov. John Kasich, another likely candidate, expressed disappointment with the decision but said the state would move forward.

Ben Carson said that while he did not agree with the decision, it is "now the law of the land," calling on Congress to protect religious beliefs.

"I call on Congress to make sure deeply held religious views are respected and protected. The government must never force Christians to violate their religious beliefs," he said in a statement. "I support same sex civil unions but to me, and millions like me, marriage is a religious service not a government form." '

Florida Sen. Marco Rubio wrote, "While I disagree with this decision, we live in a republic and must abide by the law. As we look ahead, it must be a priority of the next president to nominate judges and justices committed to applying the Constitution as written and originally understood."

Jeb Bush likewise struck a moderate tone, saying that the Supreme Court should have left marriage up to the states, but that Americans should "love our neighbor and respect others, including those making lifetime commitments."

"In a country as diverse as ours, good people who have opposing views should be able to live side by side. It is now crucial that as a country we protect religious freedom and the right of conscience and also not discriminate," he wrote.

Chris Christie, who is expected to announce his 2016 bid next week, said that he agreed with Chief Justice John Roberts' dissent that the people should make this decision, noting his support and endorsement of New Jersey's same-sex marriage law.
Other candidates have weighed as well. Carly Fiorina called the court's decision the latest example of an activist Court ignoring its constitutional duty to say what the law is and not what the law should be." Texas Senator Ted Cruz said the decision is evidence of the Federal Government's intention "to go after people who believe in traditional views of marriage," that the decision damages the legitimacy of the Court, and that it would give momentum to calls for a Constitutional Convention. As of the time this post is being written, some five and a half hours after the decision was handed down, Kentucky Senator Rand Paul has not made any statements regarding the ruling,
To a large degree, of course, the comments issued by candidates such as Mike Huckabee, Rick Santorum, and Ted Cruz are entirely unsurprising. These are men with deep roots in the religious conservative and evangelical political movements, and those are the constituencies that they are largely relying on for support, especially in states such as Iowa and South Carolina. There's no actual chance that anything they're talking about is ever g0ing to become law. There will be no Constitutional Amendment to overturn Obergefell. There will no Article V Convention. There may be some resistance to this ruling by the remaining thirteen states where laws against same-sex marriage, but eventually they too will be required to comply with this ruling. As far as the political and legal arguments about marriage are concerned, the debate is over even if some of the people to whom these candidates are speaking don't recognize it yet. The candidates, I think, know it too, but they are saying what they need to say to advance their own political careers and agendas. Yea, it's cynical but that's how politics works. We're going to through at least one more election cycle where candidates like these play the same rhetorical games they have been for years, but it's largely sound and fury signifying nothing.
The more interesting responses, I think, have been from candidates such as Jeb Bush, Marco Rubio, and to some extent Chris Christie, who's comments aren't all that different from the way he reacted to the New Jersey Supreme Court's marriage decision. Ben Carson's comments have a similar tone, which is interesting because it was only a couple weeks ago that he was saying that the states should free to ignore the Supreme Court.. Rand Paul's comments in the past have also been in line with this position for the most part, and I'd expect his eventual statement will be similar to what he's said in the past about marriage issues. With each of these, they are at the very least making clear that they accept the Court's decision and recognize its authority even if they disagree with it. This is a markedly different tone from the candidates pandering to the social conservatives, and it suggests to me at least that there's some desire on the part of these second group of candidates to put an end to the marriage wars now that the Court has spoken. There also seems to be at least a slight cracking of the door in these statements toward the idea of just accepting the fact that same-sex couples can now get legally married. I doubt we'll see the Republican Party change its position on marriage radically before the 2016 election, but it could change slightly and if it does it will be these candidates and others that lead the way.
As I noted in my thoughts about the decision today, there will be other issues that arise even now that the issue of marriage equality has been resolved once and for all. All of the statements from the Republican candidates spoke to one of those issues, namely the issue of religious liberty and the question whether and how people outside of government can be compelled to recognize a marriage that conflicts with their religious beliefs. Starting with the easiest issue, it seems obvious that churches and pastors cannot be forced to conduct or host same-sex marriage if it conflicts their religious beliefs. This would be a rather obvious violation of the First Amendment. To be honest, though, the only people I see bringing that issue up are people on the right raising the specter of religious oppression as the consequence of marriage equality. Justices Roberts and Alito both bring this up in their dissents, and it's been a common talking point online among conservatives. Beyond that, of course, the issues get more complicated and deal with many of the issues raised during the battles over religious freedom laws in Indiana and elsewhere earlier this year. We can expect to see those battles continue, especially since the religious freedom issue, and the latent paranoia of imminent persecution, are something that seem to play very well among hardcore social conservatives.
Beyond all that, th0ugh, the responses of many of the Republican candidates are about what one would have expected. Others, though, seem to be preparing themselves, their constituents, and their party, for the shift that will inevitably come now that the Supreme Court has spoken. It will be interesting to watch