Republican Problems More Than Failure to Communicate
The Republican Party needs more than outreach to Hispanics to become a viable national party again.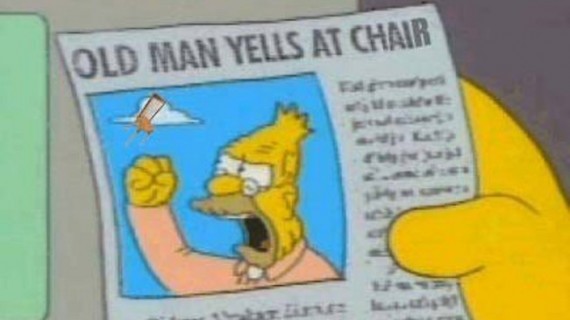 As Doug noted yesterday, some key Republicans are calling for a less hostile immigration policy. But it's going to take a lot more than that to fix the party's problem with Hispanic voters and other growing growing constituencies who reliably vote Democratic.
Pete Spilakos ("Memo To Republican Insiders: If Marco Rubio Is Your First Answer, You're Asking The Wrong Question") observes that, "The Republican problem is not that their last ticket was a couple of white guys. The problem is that the entire center-right infrastructure is unable to communicate intelligibly to a large and growing fraction of the population."
Crafting a language that is intelligible to people who have not bought into and are not even aware of the dominant center-right narrative of the past forty years. References to the good old days of Reagan mean nothing to them. They aren't terrified of becoming "like Europe" and don't know what that is even supposed to mean. Calling something "liberal" is not taken as a criticism.

[…]

The vast amount of money spent by the right-leaning Super-PACs were largely aimed at talking to a small fraction of middle-class white women. They were almost entirely about reinforcing existing narratives in short bursts. They don't work with people who haven't already bought the narrative. The center-right would be a lot better off spending a lot of that money between elections making actual arguments at length to people who don't already agree with them. Then Karl Rove's Crossroads operation might actually do some good.
There's little doubt that Republicans are doing a poor job of messaging, outreach, and organization, especially compared to the gold standard that is the Obama machine. But communicating the same tired message more effectively isn't going to get it done.  As Ross Douthat ("The Demographic Excuse") explains, while America's changing demographics are indeed a major issue for the GOP, the problem goes deeper than that.
Republicans are also losing because today's economic landscape is very different than in the days of Ronald Reagan's landslides. The problems that middle-class Americans faced in the late 1970s are not the problems of today. Health care now takes a bigger bite than income taxes out of many paychecks. Wage stagnation is a bigger threat to blue-collar workers than inflation. Middle-income parents worry more about the cost of college than the crime rate. Americans are more likely to fret about Washington's coziness with big business than about big government alone.
In essence, the Republican message is about solving problems that have either already been solved or otherwise no longer resonate with most of the country. We've spent three decades cutting taxes and eliminating regulations. Even most Democrats agree that we don't want to go back to the tax and regulatory policies of the early Jimmy Carter administration (I say "early," because the deregulation process actually began under his tenure). For that matter, legal abortion is no longer some recent radical policy change foisted on us by the Supreme Court; it's been a fact of American life for a generation.
As the American Enterprise Institute's Henry Olsen writes, it should be possible for Republicans to oppose an overweening and intrusive state while still recognizing that "government can give average people a hand up to achieve the American Dream." It should be possible for the party to reform and streamline government while also addressing middle-class anxieties about wages, health care, education and more.
The bottom line, then, is that the GOP needs to get some new material. Douthat points to some conservative thinkers who are offering fresh ideas:
The good news is that such an agenda already exists, at least in embryonic form. Thanks to four years of intellectual ferment, Republicans seeking policy renewal have a host of thinkers and ideas to draw from: Luigi Zingales and Jim Pethokoukis on crony capitalism, Ramesh Ponnuru and Robert Stein on tax policy, Frederick Hess on education reform, James Capretta on alternatives to Obamacare, and many more.
I can't say that I'm familiar with all of these men and their work. But the fact that they're not in their 80s and didn't do their best work when leisure suits and Whip Inflation Now buttons were in vogue weighs in their favor. So does use of an adjective before "capitalism" that allows for the possibility that the markets aren't a panacea or the notion that we need an alternative to Obamacare other than bromides about how America has the "best danged health care system in the world."