Elite Private Schools, Race, and Fear of the Woke
Also some ironic positions on capitalism.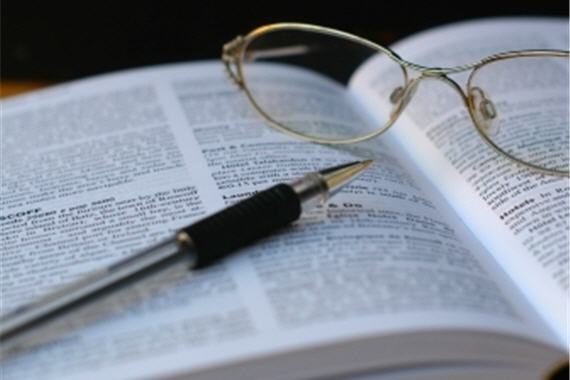 Somehow I managed to stumble into reading Bari Weiss' piece at City Journal about a group of "dissident" (her word) parents upset about anti-racism policies at their elite Los Angeles private school: The Miseducation of America's Elites. The piece is part of a current crop of breathless histrionics about "wokeness" that some on the right are focusing very heavily on cultural issues these days, especially as tied to race. In these narratives, the victims tend to be white folks. In the Weiss piece, they are rich white folks who just want to get their kids into elite universities.
While I am not an expert on these things, this all sounds like a repeat of worries about "multiculturalism" when I was younger as well as various concerns about "political correctness" and is linked to arguments against affirmative action as well. It is a particular front in the culture war where those who have held the default position of power and normalcy are being confronted with the unpleasantness of American history and of its present.
While the Weiss piece and its boosters don't mention current context, I would note that just this last year the country went through a paroxysm of protest linked to real, ongoing racial injustice. See my posts Thinking about the Injustice that Feeds the Flame and An Uncomfortable Comparison.
The essay, and some supporting pieces I read about it, are amazing to me for their hyperbole and their lack of self-awareness. I am not going to make a blanket defense of everything described in these articles. I will admit in the abstract that attempts as addressing these issues can be mistaken or ill-conceived. But I also know, as a professional educator and administrator that one person's complaint about a class or curriculum, out of context, is often highly incomplete and frequently misleading (especially when it is an upset parent describing a version of an offense told to them by their children). When people complain about these kinds of things they rarely provide a balanced view and it should be noted that Weiss' piece is based primarily on the point of view of those who are doing the complaining. It is not a comprehensive attempt to actually investigate the claims.
---
To hear some tell the tale, such as the National Review George Leef, Weis has provided a "disturbing essay" and worse, Red State tells us:
Some of the schools are teaching capitalism is evil and that American is a bad country, but that's not even the half of it. They're completely fixated on race and everything is viewed through that lens. But the parents are afraid to speak up publicly about it for fear of getting tarred as racists, that they will be booted from the private schools and even from their jobs if it's know that they're opposing such "wokeness."
The horror! (and, of course, the exaggeration).
The framing of these stories get under my skin and I think I have figured out why: I find it frustrating and off-putting when people in privileged/powerful positions don't want to admit that yes, race and other factors do matter in their position in life, almost certainly. And it would be nice if people could admit that.
Let's underscore here: the schools in this piece cost $40k-$50k a year in tuition (not to mention all the ancillary costs of a private school). These are parents with jobs good jobs and some level of influence. They also have the ability to educate their children at a panoply of options.
I further find it problematic when attempts at dealing with US history or other downsides of our system are framed as saying that America is a "bad country" or similar formulations. To teach that America has a racist history is simply teaching the truth and covering up that fact is not productive in the long run. Likewise, to teach that unbridled capitalism is nothing but sunshine and roses is a lie that also has long-term consequences.
To my mind, it seems that every cry of "political correctness" or "cancel culture" along with disparaging deployment of terms like "social justice warriors" and "wokeness" primarily attempts to avoid hard conversations about the long-term problems that race and class represent in US history.
I am of the position that one can acknowledge both the positive and the negative of American political development. But I also know that pretending like it is an unvarnished ride of positivity is just incorrect.
Accuracy should matter. And as I often note: proper diagnosis of problems is necessary for proper solutions.
I think the baseline problem is this: a drive of the ego so strong that people are unwilling to admit advantages, which translates into the need to ignore injustice. And as that injustice is ignored so that the privileged won't feel bad about themselves, and then the past is not reckoned with and the injustices allowed to fester.
Can "wokeness" be more performative than substantive and therefore go too far? The answer is yes because almost everything can go too far. Is everything described in Weiss' piece spot-on and immune from criticism? No. But I think that the issue at hand is more one of what the overall issue is rather than micro-level criticisms.
I think all of this is worth talking about, because I think that a major variable in our current politics is race and especially the relative decline of power of white males. I think, for example, that explains Trump's success and the behavior of the contemporary Republican Party as much as any other variable.
There is no denying that roughly a half-century ago, white, nominally protestant, heterosexual males had almost all the power. They defined "normal" and they were dominant in almost all ways. That has changed over the last fiftyish years (and continues to change) and hence this kind of backlash.
---
Let's start with the opening paragraphs of Weiss' piece:
The dissidents use pseudonyms and turn off their videos when they meet for clandestine Zoom calls. They are usually coordinating soccer practices and carpools, but now they come together to strategize. They say that they could face profound repercussions if anyone knew they were talking.

But the situation of late has become too egregious for emails or complaining on conference calls. So one recent weekend, on a leafy street in West Los Angeles, they gathered in person and invited me to join.

In a backyard behind a four-bedroom home, ten people sat in a circle of plastic Adirondack chairs, eating bags of Skinny Pop. These are the rebels: well-off Los Angeles parents who send their children to Harvard-Westlake, the most prestigious private school in the city.
Let's start with the absurd language here. These are not "dissidents" nor are they "rebels" because this is not a planning meeting to overthrow the school's administration nor a meeting of the oppressed. No, these are parents who are unhappy about certain aspects of their private school's curriculum and because they want what the school is selling in terms of prestige. They don't have the courage of their convictions to pull their children out and educate them elsewhere.
Dissidents and rebels meet in secret because they fear the power structure and have no other viable options. These parents meet in secret because they don't want to deal with possible criticism and, more than anything, they don't want their privilege threatened.
This is not a profile in courage nor is it about a silenced class. These people could talk all they want, but they don't want to.
Also: there are ten of them. Since some (all?) of them are couples, we are talking about less than ten families. The whole article quotes maybe a dozen (I did not count) parents from multiple schools in more than one state. Not exactly a groundswell.
By normal American standards, they are quite wealthy. By the standards of Harvard-Westlake, they are average. These are two-career couples who credit their own success not to family connections or inherited wealth but to their own education. So it strikes them as something more than ironic that a school that costs more than $40,000 a year—a school with Charlie Munger, Warren Buffett's right hand, and Sarah Murdoch, wife of Lachlan and Rupert's daughter-in-law, on its board—is teaching students that capitalism is evil.
First, they may be "average" for the population of the school, but if you are paying $40k/year for private school you are in the wealthy category, whether you inherited the wealth of not.
This is like saying that a given group of NFL players are "average" for the sport without acknowledging that they otherwise elite athletes relative the broader population.
But, it's not about wealth, it is about race:
For most parents, the demonization of capitalism is the least of it. They say that their children tell them they're afraid to speak up in class. Most of all, they worry that the school's new plan to become an "anti-racist institution"—unveiled this July, in a 20-page document—is making their kids fixate on race and attach importance to it in ways that strike them as grotesque.
BTW, there is one example (via the linked text above) about the evils of capitalism, but that's it. The article is otherwise about race, probably because it is impossible to take seriously anti-capitalist concerns from a group of people as financially well-off as the group in this article. Especially since they aren't being forced to send their kids to any particular school.
I would note that the anti-racism policy that Weiss shared from the school hardly strikes me radical. And, to be honest, the objections to it strike me as people not wanting to confront the real history of racism in the country nor the degree to which contemporary power structures have been shaped by our past.
On this count, from the Weiss piece:
"I grew up in L.A., and the Harvard School definitely struggled with diversity issues. The stories some have expressed since the summer seem totally legitimate," says one of the fathers. He says he doesn't have a problem with the school making greater efforts to redress past wrongs, including by bringing more minority voices into the curriculum. What he has a problem with is a movement that tells his children that America is a bad country and that they bear collective racial guilt.

"They are making my son feel like a racist because of the pigmentation of his skin," one mother says. Another poses a question to the group: "How does focusing a spotlight on race fix how kids talk to one another? Why can't they just all be Wolverines?" (Harvard-Westlake has declined to comment.)
I suppose if it was that simple, that would be great. But all of this reeks of a simplistic approach to race that wants to say "well, that is all behind us, so let's pretend like we are all starting from the same place." It is the call for simplistic colorblindness. But, of course, not only is it not all behind us, even if it is better, we can't pretend like it is all fine now (as last year clearly demonstrated–indeed, the George Floyd settlement and the Derrick Chauvin trial were in the headlines this morning on NPR as I was making my coffee).
To take a simple example: it was only in 1965 that we can say that all US citizens had access to the ballot. And it is still the case that various rules disproportionately affect citizens of color today.
Or, we know that various practices around home loans systematically discriminated against Blacks. This had clear effects on inter-generational wealth creations and transfer. Likewise, educational opportunities have hardly been uniformly equal.
I get it that people want to think that their personal successes are truly their own. But it is rare that outcomes are wholly the result of self-creation (and are arguably none are, since even the most hard-working, hardscrabble individual can't claim they created their own genes).
Back to capitalism and markets:
"The school can ask you to leave for any reason," said one mother at Brentwood, another Los Angeles prep school. "Then you'll be blacklisted from all the private schools and you'll be known as a racist, which is worse than being called a murderer."

One private school parent, born in a Communist nation, tells me: "I came to this country escaping the very same fear of retaliation that now my own child feels." Another joked: "We need to feed our families. Oh, and pay $50,000 a year to have our children get indoctrinated." A teacher in New York City put it most concisely: "To speak against this is to put all of your moral capital at risk."
I have to admit, complaining that the school can "ask you to leave for any reason" is an article that also complains that these schools teach "the evils of capitalism" is just almost more than my irony meter can take.
I find it unlikely that such a situation would lead to regional blacklisting, for that matter (what school administrator has time to worry about where parents who leave their school go?). And the notion that being labeled a racist is worse than being labeled a murder is, well, something.
If these parents don't like the curriculum and believe in capitalism, they can (and should) take their money and go elsewhere, yes?
Quite honestly, the level of elitism and entitlement is amazing:
The atmosphere is making their children anxious, paranoid, and insecure—and closed off from even their close friends. "My son knew I was talking to you and he begged me not to," another Harvard-Westlake mother told me. "He wants to go to a great university, and he told me that one bad statement from me will ruin us. This is the United States of America. Are you freaking kidding me?"
I am guessing the parents themselves are major source of these feelings, since it is likely they are railing at home about the curriculum. And who knew that kids might be worried or embarrassed about what their parents might say in public about their school or teachers?
All of this reminds me of a piece I read in Time about the college entrance scandal: The White Fear That Drove the College Cheating Scandal Has Only Gotten More Acute.
As I spoke with dozens of parents of children in elite, private high schools in order to better understand their mindset, they complained again and again how it had become harder than ever to get into selective schools. Thanks to an explosion of applications and an emphasis on offering slots to the "freakishly remarkable," as Scott Galloway, a professor of marketing at NYU's Stern School of Business, has described it, America's elite universities now prize unicorn-type prodigies, as opposed to the smart and hard-working kids that were supposedly the holy grail in the 1980's and 1990's. Slots at top universities were becoming scarce to rare; a scarcity the universities encouraged in order to get their all-important acceptance rates to previously unimaginable lows. Stanford's is so low—4 percent—it no longer bothers publishing it.

These trends affect all college applicants, regardless of socio-economic background. But affluent parents, even those whose kids had the "hook" of being a legacy or recruitable athlete, felt things were further stacked against them due to a shift in the culture that had led universities to focus on building freshman classes that reflect the world we live in. In other words, diversity had evolved slowly from just a buzzword into an institutional priority in higher ed. The result was that wealthy white parents were freaking out.
Inherent in all of this is the clear notion that elite status requires getting into very specific schools and not because the education one received from those places is necessarily superior to elsewhere, but rather because the school itself confers status that other schools do not. There are plenty of high-quality universities in the United States to provide stellar educations. But, of course, a limited number of Harvard, Yale, Stanford, etc. degrees are given year.
And, of course, this si the main reason these parents spend what they do per year to send their kids to these kinds of schools.
---
Back to Weiss and some point-by-point commentary.
Power in America now comes from speaking woke, a highly complex and ever-evolving language. The Grace Church School in Manhattan, for example, offers a 12-page guide to "inclusive language," which discourages people from using the word "parents"—"folks" is preferred—or from asking questions like "what religion are you?" (When asked for comment, Rev. Robert M. Pennoyer II, the assistant head of school, replied: "Grace is an Episcopal school. As part of our Episcopal identity, we recognize the dignity and worth common to humanity." He added that the guide comes "from our desire to promote a sense of belonging for all of our students.")
No, power in America comes from having parents who can pay $40k-$50k a year for their children to attend elite-level private schools which will propel those children into elite-level universities (and all the commensurate advantages that such a scenario implies).
To illustrate this point I would ask: who is powerful in the US? A poor, woke person who can speak all the lingo or a rich person who thinks that being woke is a joke?
And beyond all that what, exactly, is wrong with wanting human beings to use inclusive language (save for the discomfort of having to learn new ways to talk?).
There is a weird sneer going on here when quoting a person saying "we recognize the dignity and worth common to humanity" and "our desire [is] to promote a sense of belonging for all of our students" as if that proves how heinous they are.
The problem is, of course, promoting the dignity of all, as well as true inclusion, requires acknowledging for some at least, that they have not always acted inclusively or, more likely, that they consider themselves the "normal" standard to which others ought to conform. That normality is power, even if it is unacknowledged (at least until someone makes them uncomfortable about that power, instead of simply accepting it).
One Los Angeles mother tells me that her son was recently told by his friend, who is black, that he is "inherently oppressed." She was incredulous. "This kid is a multimillionaire," she said. "My son said to his friend: 'Explain it to me. Why do you feel oppressed? What has anyone done to make you feel less?' And the friend said: 'The color of my skin.' This blew my mind."
What blows my mind is that a Black male who is a multimillionaire still has to worry about the police in ways that a typical white kid does not, regardless of size of bank account.
Note these examples from a 2016 CNN piece:
Senator Tim Scott of South Carolina, one of three black Republicans in Congress, revealed Wednesday that he had been pulled over seven times over the course of one year. "The vast majority of the time, I was pulled over for nothing more than driving a new car in the wrong neighborhood or some other reason just as trivial," he said in a speech on the Senate floor.
For anyone who glossed over it above, Scott is a Republican.
Dr. Brian H. Williams, a black trauma surgeon at Parkland Memorial Hospital, who treated the police officers shot in Dallas last week, told CNN that while he has tremendous respect for police, he also fears them at the same time.

"Clearly when I'm at work dressed in my white coat, the reactions I get from the individuals and officers I deal with on a daily basis is much different than what I would get outside the hospital in regular clothes," he said. "And my fear and some mild inherent distrust of law enforcement that goes back to my own personal experiences over my entire life, as well as hearing the stories from friends and family that look like me that have had similar experiences."
For some additional examples of why we need more work on inclusion and the promotion of dignity, google Amber Ruffin (a writer on Late Night with Seth Meyer) and her encounters with the police (here is one about skipping in Chicago). See, also, her book with her sister, Lacey Lamar, You'll Never Believe What Happened to Lacey: Crazy Stories about Racism.
Back to Weiss' parade of horrors:
But physics looks different these days. "We don't call them Newton's laws anymore," an upperclassman at the school informs me. "We call them the three fundamental laws of physics. They say we need to 'decenter whiteness,' and we need to acknowledge that there's more than just Newton in physics."
I have no strong opinion about using Newton's name in this context, but calling them "the three fundamental laws of physics" is hardly a grave injustice (nor an inaccuracy). And, to be honest, there probably is something to be said for not making it sound like everything good came from white dudes in Europe (something we tend to do).
Brentwood, a school that costs $45,630 a year, made headlines a few weeks back when it held racially segregated "dialogue and community-building sessions." But when I speak with a parent of a middle-school student there, they want to talk about their child's English curriculum. "They replaced all the books with no input or even informing the parents." The curriculum no longer features classics such as The Scarlet Letter, Little Women, To Kill a Mockingbird, and Lord of the Flies. New books include: Stamped, Dear Martin, Dear Justice, and Yaqui Delgado Wants to Kick Your Ass.
Mostly this strikes me, as "oh no! They aren't reading the books we read as kids!" (FWIW, I didn't read To Kill a Mockingbird until I was in my forties, and I have never read Little Women). And since when do parents get consulted about curriculum? If parents want to set curriculum, there is always the home school option Not to mention, books can be read outside of school requiring them.
---
I could go on, but this post is ridiculously long (and has taken up my blog-related mental space for multiple days now). Again, I am not an expert on the politics of race, but I am certainly interested in the ways in which various factors shape party and electoral politics and I think that while these stories are ostensibly about other things, they are window into contemporary politics.
All of it reminds me of the notion that when you are in a position of privilege, moves towards equality can feel like oppression. But having to tolerate a curriculum one doesn't like (when one could easily move their child elsewhere) is not oppression.
And talking about it as if these people are in an authoritarian government only able to meet in private is patently absurd and is comparison that belittles real oppression.