Republicans Growing Confident Of Holding The Senate
Republicans are at least a bit more confident that they'll hold on to the Senate this year.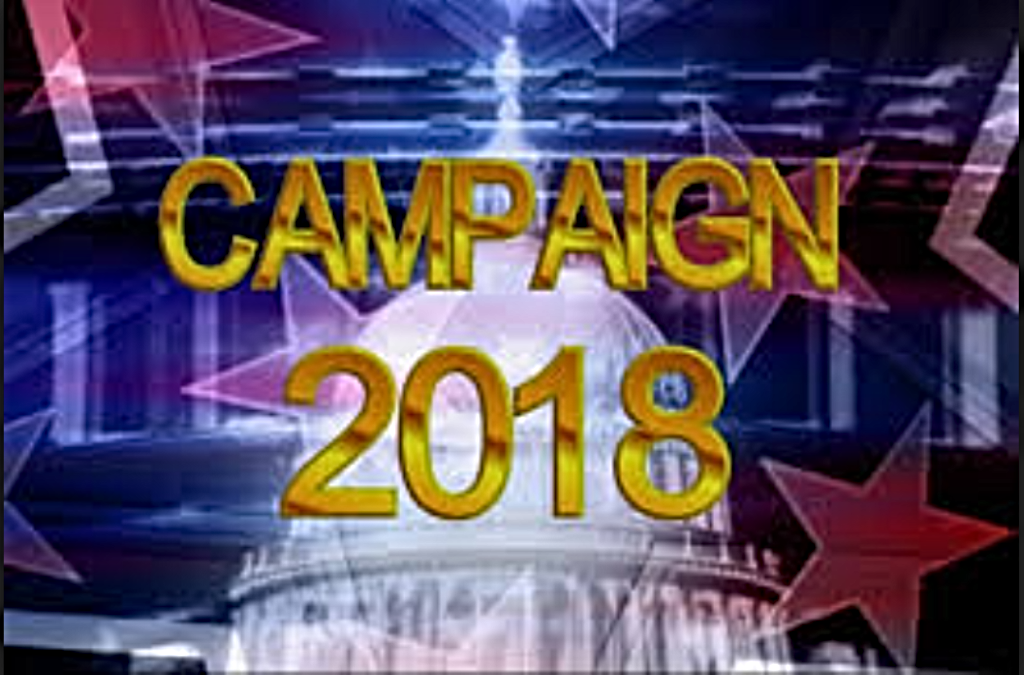 While the midterms are still six months away, Republicans are becoming increasingly confident that they could hold on to the Senate, which at the very least would allow President Trump to continue appointing Judges and Executive Branch appointees through the remainder of his first term:
WASHINGTON — After a turbulent first year confronting friendly fire from President Trump, Senate Republicans are entering the summer before the midterm elections feeling more hopeful about retaining their narrow majority than at any time since the president's election. And for good reason.

Mr. Trump is enjoying a modest increase in his approval ratings this year and, as important, is attacking Democrats rather than inciting the internecine feuds that could depress Republican turnout. The economy continues to grow, as demonstrated by Friday's unexpectedly strong jobs report, while unemployment has fallen to levels unseen since 2000.

Republicans, already on the offensive thanks to a Senate map that includes 10 Democratic-held seats in states Mr. Trump won, have seen nearly every electoral variable turn in their direction in recent months: They have averted disaster in the West Virginia primary, successfully recruited their preferred candidates in North Dakota and Florida, and watched a renegade Republican challenger wane in one of Mississippi's two Senate races.

This past week brought two developments that drew little attention for their Senate implications but could prove pivotal in November.

Gov. Eric Greitens of Missouri resigned rather than face a felony computer tampering charge, depriving Democrats of a political weapon they had hoped to wield in the Senate race there. (A felony invasion of privacy charge against Mr. Greitens, who was accused of sexual misconduct, was dropped weeks earlier.) And the ailing Senator John McCain remains in office, passing a crucial deadline that all but ensures there will be only one Senate seat up for grabs in Arizona.

"The Republican caucus in the Senate is feeling substantially more optimistic now than at this time last year," said Senator Roy Blunt of Missouri, predicting his party will gain a handful of seats.

Not everyone in the G.O.P. is as bullish, with worries that the president's capacity for political self-sabotage, the Democrats' fund-raising advantage and the anti-Trump intensity propelling the left will make it difficult to do much more than break even and protect its one-seat Senate majority.

But that Republicans are even discussing the prospect of gaining Senate seats, in the first midterm campaign of a president whose approval rating has never reached 50 percent, illustrates the wildly divergent electoral landscapes for the House and the Senate.
Even before recent developments, Republicans have always had somewhat of an advantage in the race for control of the Senate that they don't have in the House, where dozens of long-serving Republicans have either retired or announced that they will not run for re-election thus opening up a near-record number of open seats that could tip the balance of power after November. In the Senate, however, there are only nine states where Republicans are either up for re-election or where Republicans are retiring and giving Democrats an opportunity they might otherwise not have had. Of those nine states, only three are considered vulnerable at the present time.
The first of those seats and the one considered most likely to flip is Nevada where Dean Heller is likely to face Democratic Congresswoman Jacky Rosen. Most polling in that hypothetical race has Rosen with a slight lead over Heller, usually within the Margin of Error and usually including a high percentage of undecided voters. Another vulnerable Republican seat can be found in Tennessee where Senator Bob Corker is retiring at the end of the year. In that race, the likely Republican nominee is Congresswoman Marsha Blackburn and the most recent polling shows her trailing the likely Democratic nominee former Governor Phil Bredesen. Finally, there's Arizona, where Jeff Flake is also retiring. In that race, Congresswoman Kyrsten Sinema, the likely Democratic nominee, leads all of her potential Republican challengers in the polls, including Congresswoman Martha McSally, who is the candidate most favored by the national GOP. The GOP is also boosted somewhat in Arizona by the fact that John McCain, though ailing and absent from Washington, has not resigned from his seat. This means that McSally's two ardently pro-Trump supporters, Kelly Ward and Joe Arpaio, are likely to remain in the race for the GOP nomination and to divide the hardcore Trumpist vote between them, thus allowing McSally to pull off a plurality win in a three-way race.
On the other hand, Democrats find themselves having to defend seats in 24 seats, not including two seats currently held by independent candidates Bernie Sanders and Angus King both of whom caucus with the Democrats. While most of those seats are in safely Democratic states, a number of them are in states that have traditionally voted Republican in Presidential elections or which went decisively for President Trump in 2016. Here's how things look for Democrats in those states:
Perhaps the most significant factor influencing each of the vulnerable Democratic race is that President Trump's job approval in each state is considerably better than it is in the national polls, which itself has improved somewhat in the past couple months. If that holds up heading into the election, then Republicans could have a chance of beating the historical odds and picking up a seat or two in the Senate. Given the fact that their majority now stands at 51-49, of course, holding on to a majority is a tougher job than it was a year ago, but the math isn't quite as bad as it might otherwise be. By the end of the night on November 6th, Republicans could find that they still hold on to the Senate regardless of what happens in the House of Representatives.