Republicans Say They Want A "Conservative" Presidential Nominee
In a new Gallup poll, Republicans say they want a "conservative" as their Presidential nominee, but they may regret what happens if they get the kind of hard-right conservative they seem to be thinking of.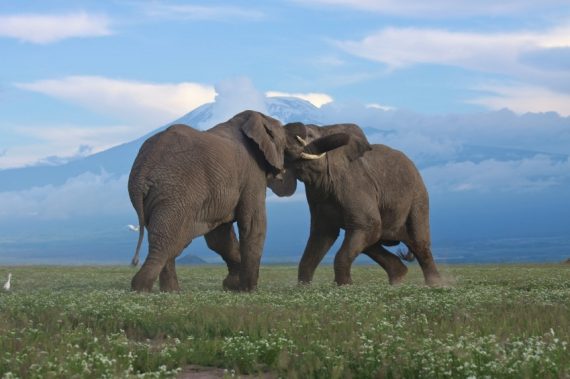 If a new Gallup poll is any indication, Republican voters who will be selecting a nominee starting in just about six weeks are looking for a conservative, which seems to bode well for anti-establishment candidates like Ted Cruz and Donald Trump and poorly for "establishment" candidates like Jeb Bush, Chris Christie, and John Kasich:
WASHINGTON, D.C. — The ideological profile of the ideal Republican presidential candidate looks much the same now as it did before the 2008 election. Six in 10 Republicans nationwide, including independents who lean toward the GOP, want the party to nominate a conservative to represent it in 2016. About one in three want a moderate candidate, while support for a liberal is in the single digits.

These findings, from a Dec. 2-6 Gallup poll, are similar to the results from a December 2007 poll. The current party nomination contest is arguably different from the one that produced 2008 nominee Sen. John McCain. Yet the percentage of Republicans who prefer a conservative candidate is not.

As the 2016 primary contests draw nearer, several of the more than dozen Republican presidential candidates continue to jockey for the unofficial status of being the race's "true conservative." The party's front-runner, real estate mogul Donald Trump, has bucked the trend. Several of his views are not ideologically pure, but his positions on immigration — the marquee issue of his campaign — are arguably to the right of every other candidate in the race, and may explain his relatively strong appeal to very conservative Republicans.
While these numbers would seem to be good news for some candidates in the GOP field and bad news for others, Philip Bump at The Washington Post offers a caveat:
Ted Cruz's recent ascension in the slowly thinning ranks of the Republican presidential field is largely attributable to his consolidating support from conservative voters (and the collapse of that support for Ben Carson).

So it's good news for Cruz that a new poll from Gallup shows that a majority — 60 percent — of Republicans are looking for a conservative nominee for their party. Nearly a fifth want to nominate a "very conservative" candidate, which certainly seems to apply to Cruz.

There's only one catch. The numbers were nearly identical in 2007, when the party went on to nominate the not-super-conservative John McCain.

Sixty percent of people said they wanted a conservative in December 2007, just like now, with 15 percent wanting a "very" conservative nominee. They got a very conservative vice presidential candidate, for what it's worth.

Gallup doesn't seem to have asked the same question in 2012, but it did ask which candidates were viewed as the most conservative. Michele Bachmann won that ranking, followed by Rick Perry, Rick Santorum and Newt Gingrich. And then came Mitt Romney, the eventual nominee

(…)

Republicans want a conservative. In the past two cycles, they're gone with more moderate options. Although we'll note that they've yet to reward the 1 percent of their party who keeps telling Gallup they're looking for a "very liberal" Republican nominee.
Bump's caveats are well-taken, and the fact that we're still six weeks away from the Iowa Caucuses and New Hampshire Primary should be kept in mind as we look at poll numbers such as those from a Quinnipiac poll released yesterday that appears to show Ted Cruz moving further up in the ranks of the Republican candidates to get within four points of Donald Trump or the CNN/ORC poll released today that shows Trump with a larger lead. At the same time, though, it strikes me that there is something different about the 2016 cycle that makes the idea that conservatives in the GOP base will meekly accept a more moderate candidate may not end up being true this time.
For one thing, the caliber of ideologically "conservative" candidates in 2016 is arguably much stronger than it has been in the past, while the establishment candidates have far weaker.
In 2008, the most viable candidates that conservatives rallied around were Mitt Romney, who had just recently left office after serving a single term as Governor of Massachusetts, and Mike Huckabee, who had a long political resume as Governor of Arkansas but never seemed to have much appeal beyond the social conservatives in Iowa. Outside of those two candidates, the rest of the GOP field consisted of a bunch of also-rans and hangers-on who were obviously never going to be serious contenders for the nomination. For a time, it seemed like former Tennessee Senator Fred Thompson might be the conservative savior in 2008, but his campaign was, to borrow a phrase, so low energy that it was hard to tell he was actually running. This left Rudy Giuliani, who was hardly a conservative from the perspective of the GOP base, and John McCain. Once McCain won in New Hampshire and Giuliani's plan to blaze a path to the nomination by winning Florida collapsed, the rest of the field essentially died away and Mitt Romney ended up using his appearance at 2008's CPAC to announce his withdrawal from the race.
Things weren't much better for conservatives in 2012. In that year, the viable conservative field was so slim that activists found themselves turning to Texas Governor Rick Perry to enter the race to become the conservative alternative to Mitt Romney since it seemed clear that candidates like Michele Bachmann, Herman Cain, Rick Santorum, and Newt Gingrich. Perry ended up entering the race in mid-August 2011 and quickly rose to the top of the field both in the polls and in fundraising, only to see it all come crashing down thanks to a series of bad debate performances and statements about immigration that put him outside the hard-right anti-immigrant position that many of the same people who had begged him to run held strongly to. After Perry, conservatives ended up boosting the fortunes of Herman Cain, Michele Bachmann, and then Rick Santorum and Newt Gingrich, the last two of which ended up staying in the race through much of the primary cycle but were never much more than an annoyance to Mitt Romney. In the end, conservatives put aside their doubts and got behind Romney, especially when he selected Wisconsin's Paul Ryan as his running mate.
This time around, the pickings are arguably far better for conservatives than they have been in the past cycle. While Ben Carson is obviously not a serious candidate, one can't really say the same thing about sitting Senators like Ted Cruz, Marco Rubio, and Rand Paul, and Donald Trump's personal fortune and willingness to say anything conservatives want to hear whether he means it or not has made him a huge star. The establishment candidates, meanwhile, have all looked weak by comparison. Arguably, the fact that conservatives have a stable of acceptable candidates with much better resumes than they have seen in the past makes it less likely that they would be willing to give up quietly as they have in the past.
More than the quality of the candidates, the reason that Bump's caveats may not apply this time around is the fact that the Republican Party has quite obviously become more hard-core conservative and, more importantly, more populist oriented than it was during either the 2008 or 2012 election cycles. While conservatives in the GOP base have been willing to accept an 'establishment' candidate in the past, the rise of the Tea Party, the frequent revolts against leadership in both the House and the Senate since the 2010 election and, perhaps mostly importantly, the phenomenon of the rise of Donald Trump during this election cycle seems to indicate that hard-core conservatives may not be willing to accept a compromise nominee like they were in the past. Especially telling in this regard is the fact that this wing of the party, as represented by many Tea Party groups and the talk radio crowd, seems to be lining up behind Texas Senator Ted Cruz right now, and rejecting a candidate like Marco Rubio who is arguably just as conservative as Cruz but also has shown the ability to court ties with the so-called 'establishment' wing of the party and to make compromises on issues like immigration reform. This is the wing of the party that both Cruz and Trump are appealing to right now, and if the people that make up that wing have their way then they may just get the "conservative" candidate they say they've been looking for.
The problem this creates for Republicans should be rather obvious, though. Say what you will about candidates like John McCain and Mitt Romney, but the fact of the matter is that, while they were arguably the most electable candidates in a General Election sense of all the candidates running in the years they won the GOP nomination. If the conservative wing of the party ends up getting its way with a nominee like Ted Cruz or Donald Trump, that won't be true this time around. At that point, perhaps, they will finally get to test that the key to a Republican winning the White House is to nominate the most conservative candidate and see what happens. Based on everything we know about American politics, the odds are quite high that a Republican Party led by Ted Cruz or Donald Trump would likely find itself handed a loss at least as bad as the one that Michael Dukakis in the 1988 Presidential Election, and that they'd probably lose control of the Senate as they find themselves unable to hold on to even seats that, while somewhat at risk, are certainly winnable in an ordinary year. While it's unlikely, such a Republican nominee could end up facing a year as disastrous as they did in 1964 or as Democrats did in 1972, 1980, or 1984. Perhaps the GOP needs a defeat like that, one that conservatives can't blame on the nominee being "too moderate, to purge itself of the instincts that have pulled it this far to the right.