San Bernardino Leaves Anti-Terror Policy In Disarray As Obama Prepares To Address Nation
The attack in San Bernardino has seemingly left the Administration's anti-terror strategy in disarray, so the President is addressing the nation tonight to say, well, something I guess.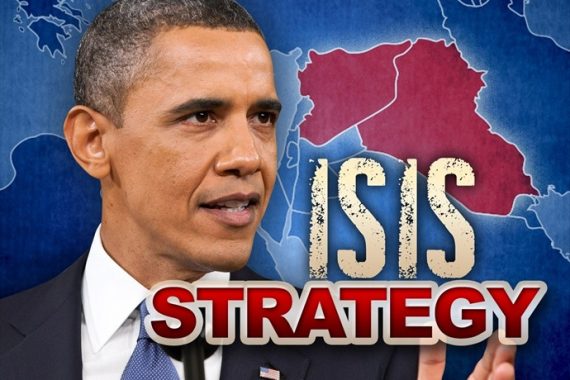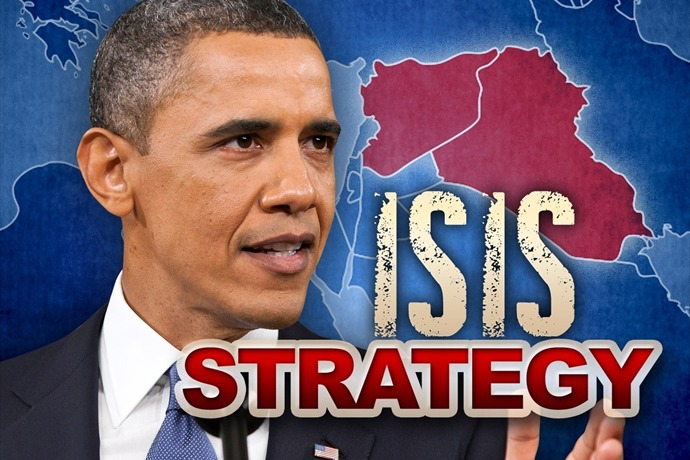 With the San Bernardino shootings now essentially confirmed to have been at the very least an act of ISIS-inspired homegrown terrorism, The New York Times reports that the Obama Administration is rethinking its anti-terror strategy as the President plans to address the nation tonight from the Oval Office for only the third time since he became President:
WASHINGTON — The day before Thanksgiving, President Obama reassured Americans there was "no specific and credible intelligence indicating a plot on the homeland." Seven days later came an explosion of gunfire and the deadliest terrorist attack in America since Sept. 11, 2001.

What may be most disturbing is not that Mr. Obama was wrong, but that apparently he was right. By all accounts so far, the government had no concrete intelligence warning of the assault on Wednesday that killed 14 people in San Bernardino, Calif.

Swift, ruthless and deadly, the attack appeared to reflect an evolution of the terrorist threat that Mr. Obama and federal officials have long dreaded: homegrown, self-radicalized individuals operating undetected before striking one of many soft targets that can never be fully protected in a country as sprawling as the United States.

"We have moved to an entirely new phase in the global terrorist threat and in our homeland security efforts," Jeh Johnson, the secretary of Homeland Security, said in an interview on Saturday. Terrorists have "in effect outsourced attempts to attack our homeland. We've seen this not just here but in other places. This requires a whole new approach, in my view."

The White House announced that Mr. Obama would address the nation on Sunday night about the nature of the terrorist threat and steps the administration is taking to protect the United States. Mr. Johnson said the government should continue to augment airline security by placing more agents in overseas departure airports and further toughen standards for the visa waiver program that allows visitors from certain friendly nations easy entry into the country. He and other officials said the government needed to reach out even more to Muslim communities to help identify threats that might otherwise escape notice.

Unable to curb the availability of guns at home or extremist propaganda from overseas, the authorities may have to rely more on encouraging Americans to watch one another and report suspicions. Federal and local governments already have programs urging friends, families and neighbors to identify people targeted for recruitment.

The attack may reignite the privacy-versus-security debate about encryption software sold by private-sector providers over government objections. And some administration officials said they needed to escalate efforts to stimulate contrary Muslim voices to counter extremist propaganda by the Islamic State, also known as ISIS or ISIL.

"We can work with the private sector to get additional messengers with alternative voices out there," said Lisa Monaco, the president's counterterrorism adviser. "Frankly, we've got to do a better job of approaching this in a way that allows us to — the phrase has been used — break the brand of ISIL's message."

The San Bernardino attack has already inflamed the political debate less than two months before the first voting in the 2016 presidential primaries, and it may reshape Mr. Obama's last year in office. While Republican candidates denounced the president, politicians were not the only ones asserting that his administration should shift course.

John D. Cohen, a professor at Rutgers University and a senior Homeland Security Department counterterrorism official until last year, said the administration needed to "wake up" to the threat and change an approach that is "ill-suited to deter these kinds of attacks."

Alberto M. Fernandez, who until earlier this year led the State Department unit that counters militant propaganda, said, "The administration seems to be really flailing and tone deaf to this latest challenge." He called the San Bernardino attack "D.I.Y. jihad," and said it "forces the administration to look at where it does not want to go and is weakest, at jihadist ideology and its dissemination."

Others, however, cautioned against overreaction, warning that the focus on Muslims could lead to the kind of anger and alienation that creates more potential for terrorist recruitment. Some experts urged officials to keep the danger posed by terrorism in perspective.

The death toll from jihadist terrorism on American soil since the Sept. 11 attacks — 45 people — is about the same as the 48 killed in terrorist attacks motivated by white supremacist and other right-wing extremist ideologies, according to New America, a research organization in Washington.

And both tolls are tiny compared with the tally of conventional murders, more than 200,000 over the same period. But the disproportionate focus they draw in the news media and their effect on public fear demand the attention of any administration.

In his weekly radio and Internet address on Saturday, Mr. Obama warned of the Islamic State's efforts to inspire people in Europe and the United States to carry out attacks.

"We know that ISIL and other terrorist groups are actively encouraging people, around the world and in our country, to commit terrible acts of violence, oftentimes as lone-wolf actors," he said. He urged the country to uphold its values, which administration officials said means not demonizing Muslims.

"We are strong," the president said. "And we are resilient. And we will not be terrorized."
The President's speech tonight, which was announced late yesterday afternoon, wAill be only the second time the President has addressed the nation in prime time on Sunday since he took office. The first, of course, came on May 1st, 2011 when, under much better circumstances, he was able to announce to the nation and the world that Osama bin Laden had been killed in a raid on a compound in Pakistan where he had apparently been hiding for several years at least. At that point, it seemed as though the nation had turned a significant corner in the War on Terror and, indeed, the Obama/Biden ran for and won re-election in no small part on the idea that its policies and the pursuit of remaining al Qaeda leaders via drone strikes and other means had sent the organization into hiding. To be sure, there were still efforts by terrorists to wage attacks on the United States, most prominently from the al Qaeda affiliate in Yemen as well as people such as  Anwar al-Awlaki, which was behind such attempted attacks as the so-called "Underwear bomber" Umar Farouk Abdulmuttallab, who attempted to blow up an explosive device on a plane bound for Detroit on Christmas Day 2009, Faisal Shazad, who attempted to detonate a bomb in his car in Times Square in May 2010, and an effort to place explosive devices disguised as printer cartridges on cargo planes, and the chaos in Libya led to the attack on the diplomatic outpost in Benghazi that has been the focus of numerous Congressional inquiries for years now. For the most part, though, it seemed after the death of bin Laden that a corner had been turned in the War On Terror, as it turned out it was merely a temporary respite.
The first sign that things hadn't really changed came, of course, with the bombing at the Boston Marathon in April 2013, which was the first real sign of something that many anti-terror experts had been warning about for years, the homegrown terrorist who is essentially self-radicalizing and pulls of their attacks without any assistance from or communication with people in other countries. These people, obviously, are harder to detect via standard intelligence and law enforcement surveillance, thus making it less likely that attacks can be prevented. Less than a year after Boston, we were talking about the rise of ISIS in Iraq and Syria, which scored a stunning serious of military victories thanks largely to a collapsing Syrian state and an Iraqi Army that was unwilling to fight even when they had the overwhelming advantage. From that, ISIS has become able to launch attacks with its own trained terrorists in Europe, but also inspire attacks and attempted attacks in the United States, something evidenced by the fact that at least one of the San Bernardino shooters had posted a pledge of support to ISIS less than an hour before unleashing fire in a conference room at a government complex. Of most concern regarding the events in San Bernardino, though, is the fact that neither Syed Farook nor his wife Tashfeen Malik had apparently raised any red flags for law enforcement prior to their attack, nor had they apparently engaged in any actions that would have called for greater scrutiny:
What has made the San Bernardino attack all the more alarming is that Mr. Farook and Ms. Malik tripped none of the usual wires that would alert the authorities. They did not fit the model of the Paris attackers, many of whom were raised in France or Belgium, where Muslims are not as well assimilated economically, politically and socially as they are in the United States. While counterterrorism experts never thought that greater Muslim assimilation in this country meant there could not be an attack here, the assumption that the United States was less vulnerable than Europe has been shaken by San Bernardino.

"The couple was not on any radar and had no real connections to terrorist suspects," said Matthew G. Olsen, a former director of the National Counterterrorism Center. "And what's really troubling is that they appeared to be a well-integrated and stable couple, with a baby and a job."

While it would be a worrisome intelligence failure if the government missed obvious warning signs, William McCants, a former State Department official who worked on countering violent extremism, said the alternative — that there were no signs at all — would be worse.

"It would mean that ISIS fans are learning to be less vocal in their fandom to avoid detection, making them much harder to identify and stop an attack," said Mr. McCants, author of "The ISIS Apocalypse," a new history of the Islamic State.

As a result, the massacre may presage a bitter new reality.

"It'll gradually dawn on people," said Bruce Jones, a former United Nations official and the director of foreign policy at the Brookings Institution, "that we'll be living for a long time with the possibility of low-level attacks that can never be predicted and can rarely be prevented."
This is the environment into which the White House now finds itself thrust, and it's hard to say exactly what can be said or down at least in the short-term to calm public fears about terrorism, or in the long-term to deal with ISIS abroad and the potential threat of homegrown terrorism in the United States. We're unlikely to get much in the way of detail from the President tonight, to be honest. Reports indicate that the President's speech will be, at most, fifteen minutes long, which isn't surprising given that anything longer would run up against the beginning of Sunday night's N.F.L. game and the fact that, outside of football, Sunday night isn't exactly a big night for television viewership. The Oval Office was obviously selected as the venue to lend an air of seriousness to the address, but early accounts of what we're likely to get from the President tonight make it seem unlikely that the speech will contain anything more than vague generalities about keeping the nation safe while increasing the fight against ISIS abroad. Whether that will be enough to calm the public remains to be seen.