Sending Arms To Ukraine Is A Foolish Idea
Pressure is building on the Administration to send military aid to Ukraine, but it would be a very bad idea.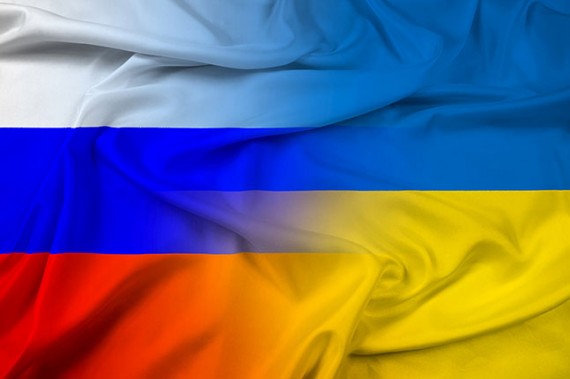 Russ
As the war between Ukraine and Russian-backed separatists in eastern Ukraine continues to heat up, the United States is apparently reconsidering previous policy decisions and providing arms to the government in Kiev:
 WASHINGTON—The U.S. government is considering providing Javelin antitank missiles, small arms and ammunition to Ukraine, part of an effort to try to deter further aggression by Russia-backed rebels there, according to U.S. officials.

The Pentagon has long supported providing some lethal aid, but until recently the White House has signaled little interest in such a move to avoid escalating the confrontation with Russian President Vladimir Putin .

However, amid a surge of new fighting in eastern Ukraine, the White House and military leaders have begun taking another look at providing lethal assistance such as the antitank missiles. An administration official said Susan Rice , the White House national-security adviser, has reopened the discussion, though officials cautioned that no decision has been made.

Similar discussions have taken place throughout the past several months.

The U.S. has been providing nonlethal military aid, including protective vests, night-vision goggles and counter-mortar radar systems, to Ukraine in recent months. But so far, it hasn't provided arms or ammunition.

The revived discussion, officials said, centers on whether a decision to provide "defensive lethal arms" would prompt Mr. Putin to reduce his support for the pro-Moscow rebels or trigger him to ramp it up, further destabilizing the country.

"It's hard to predict how it would play out," said a senior U.S. official. "But what has to be factored into the decision is, of course, the Moscow reaction."

(…)

Some officials believe defensive lethal aid that could help Ukrainian forces better defend themselves from Russian-supplied heavy weaponry could de-escalate the situation. But others have argued that Mr. Putin could easily counter U.S.-supplied arms, making the situation on the ground more dangerous.

Javelins are self-guided missiles that can be used by a foot soldier as a shoulder-fired weapon. But the U.S. is considering having the Ukrainians mount them on vehicles, which would allow its forces to maneuver more quickly against tanks and other armored vehicles supporting rebel forces. Because they are self-guided, Javelins are often called a "fire and forget" missile.

Top White House advisers to the president are expected to discuss Ukraine options this week, but officials said it isn't clear if a decision will be made then.
The topic also came up yesterday at the confirmation hearings for Ashton Carter, who President Obama has selected to replace Chuck Hagel as Secretary of Defense:
Ashton B. Carter, President Obama's choice to become the next secretary of defense, promised lawmakers Wednesday that he would keep an independent voice and showed a willingness to differ with the White House over its strategy in several global hot spots.

Carter, 60, a physicist who has held several senior posts at the Pentagon dating to Jimmy Carter's administration, said he was "very much inclined" to provide arms to Ukraine, would be open to reviewing U.S. troop levels in Afghanistan and would be cautious about releasing prisoners from the military prison at Guantanamo Bay, Cuba — in each case potentially putting him at odds with Obama.

(…)

Carter was careful not to directly contradict Obama. Yet he made clear that he would favor providing Ukraine with arms to fend off Russian-backed rebels, something the White House has resisted.

"We need to support the Ukrainians in defending themselves," Carter said in response to pointed questions from Sen. John McCain (R-Ariz.), the committee chairman. "I am inclined in the direction of providing them with arms, including . . . lethal arms."

The Obama administration has provided the Ukrainian government with night-vision goggles, body armor and other supplies but has drawn the line at funneling weapons out of fear that they would worsen the conflict with the rebels and provoke countermeasures by the Russian government.
The talk of providing lethal aid to Ukraine comes as the battle in eastern Ukraine appears to be heating up to an extent that we haven't seen in some months. The cease fire that was put in place in September, which wasn't really being strictly honored to begin with, fell apart months ago and, in recent weeks, the Russian back separatists have made significant advances in the area around Donetsk, including pushing back on territorial gains that the Ukrainian Army had made over the summer. It's fairly obvious that these separatists are receiving aid and training from Russian forces, and it's likely that Russian special forces are fighting alongside the separatists inside Ukrainian territory. For the moment at least, it appears that the separatists forces have something of an upper hand, at least to the extent that they are proving to be more than capable, with Russian assistance of course, of holding on to a swath of territory in the east and stopping the Ukrainians from delivering any kind of final blow to the separatists. At the same time, though, the fighting is becoming serious enough that the United States and Europe are trying to find a way to revive the aborted peace negotiations and NATO is moving to beef up security for its Eastern European members, just in case Russia gets any ideas about expanding its ambitions beyond Ukraine.
As for the idea of sending arms to Ukraine, Steve Chapman points out just how bad an idea that would be:
It would cost a lot of money that would probably be wasted, since the arms would not be sufficient to stop Vladimir Putin from achieving any military goal he sets. It could induce him to intensify his aggression before our help can arrive.

It could expand the destruction of the fighting without changing the outcome. And it's likely to eventually present the U.S. with a choice between accepting defeat and having to use our own forces to save Ukraine.

No one really doubts that Putin can prevail in this fight. The think-tank report concedes, "Even with enormous support from the West, the Ukrainian army will not be able to defeat a determined attack by the Russian military."

Despite all the martial rhetoric in Washington, we are not going to turn the tide of the war. All the U.S. government can hope to do is raise the price Putin has to pay.

(…)

The belief that we can force him to sue for peace is one of those fetching delusions that often overcome our policymakers and pundits. Political scientist Lionel Beehner noted recently in The Washington Post, "Scholarship generally finds that third-party intervention on the side of rebel forces makes conflicts longer, bloodier, and more difficult to resolve through peaceful means."
There is no reason to think intervening on behalf of the Ukrainian government would yield a different result. Often, all you get from expanding a war is an expanded war. In this one, we might ensure more dead Russians — but also a lot more dead Ukrainians.

The problem is that the U.S. has neither the means nor the motivation to stop Putin. Ukraine is always going to be a lot closer to Moscow than to Washington, and its fate is always going to matter a lot more to the Russians than to us.
Daniel Larison, meanwhile, likens the arguments for arming Ukraine to the similar arguments made by many of the same people in favor of arming the "moderate" rebels in Syria:
The debate over arming Ukraine has a lot in common with the debate over arming rebels in Syria. Hawks insist from the start that the U.S. needs to be arming one side in a foreign conflict, whose importance to the U.S. is grossly exaggerated to make it seem imperative that the U.S. does what they want, and they dismiss any possible negative consequences while focusing solely on the supposed benefits of "action." Once the warnings of skeptics of U.S. involvement are proven correct, that doesn't weaken the hawks' desire to throw more weapons at the problem, but just makes them even more certain that the U.S. has to keep increasing its support for its ineffective proxies.
Chapman and Larison are largely correct. In the end, neither the United States nor the rest of the west is going to be able to provide Ukraine with the kind of aid that it would need to truly defeat the Russian-backed separatists. And those nations aren't going to send troops to Ukraine to fight alongside them either. For one thing, Ukraine is not a NATO ally and has thus far chosen not to pursue membership in the alliance (which I would argue should not be granted, but that's an argument for another day), therefore there isn't really any obligation on the part of the United States or Europe to defend the territory of Ukraine. Furthermore, even accepting the reality that the separatists in the east are being aided by Russia it seems fairly clear at this point that they speak for some sizable number of people who want some kind of political autonomy from Kiev and who see their loyalties as being tied more closely to Russia than to the idea of a united Ukraine. That's not likely to change just because the United States and the west start sending small arms to Kiev.
In the end, the only solution to the Ukraine situation will be a negotiated one between the eastern and western Ukrainians themselves. It may result in some form of a federated republic where the eastern region has a greater degree of self-government than it does today, or it may mean a division of the nation itself in much the same way that Czechoslovakia and Yugoslavia found themselves divided after the end of the Cold War, albeit the circumstances under which that happened was very different in those nations. No doubt, Russia will have a large say in what the future of Ukraine is going to look like as well, but that's something that should be expected given the fact that Russia and Ukraine have a long and complicated history that included intermixed populations, a common history, a shared religion, and borders that have never been nearly as defined as people on either side would have you believe. What we don't need in this situation is for the United States to get involved in the conflict in a way that turns an internal Ukrainian matter into a proxy war with Russia that could spill across borders. Not only don't we need another ethnic war in Europe right now, but considering the problems going on in the rest of the world we simply don't have the resources to deal with such a conflict.