Some Poll Observations
Some musings on the RCP average and such.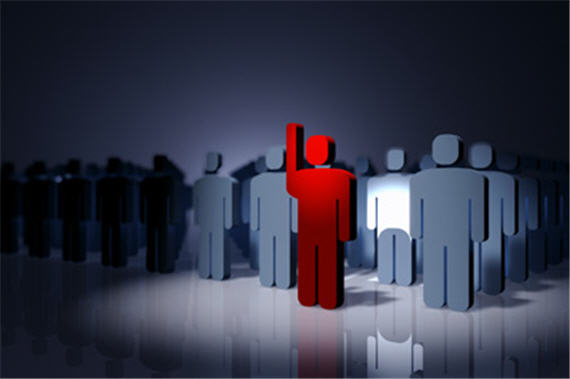 In scrolling down the RCP list of presidential polls, I am struck by two things.
First, as of today, the gap in the average is Clinton +4.6%.  How does this compare to the same day for previous RCP averages?*  Here they are:
2004:  Bush +2.6%
2008:  Obama +6.0% (and importantly, Obama was at 49.9%–i.e., almost 50% and 10/29/08 was a slight dip for him)
2012:  Obama +0.8%
So, the current Clinton lead is a much larger gap than was the case in the polls in 2004 and 2012 and is, in fact, closer to 2008 than either of the other two cycles for which we have this information.**  Still, the relative closeness of the national numbers (the EC projection is far less close) underscores, to a degree, something I mused about earlier this month: This Election May Not be as Weird as we Think.  That is to say the economy is in moderately fair shape (but not booming) and the incumbent president is pretty popular.  As such, that the party of the incumbent president is ahead is not especially surprising.  Likewise, given historical trends in terms of the same party retaining the White House for three terms, and the fact that the economy is not booming, means that it is not surprising that the out of power party is competitive.  And, yes, a better candidate would have been more competitive, but I am not sure if we wouldn't still be seeing a Clinton lead at this point if one of the other GOP candidates had been nominated, but just a smaller margin.
All of this does continue to feed the question as whether candidate quality (broadly defined) matters as much as we often think it does.  This is especially true in an are of highly polarized parties.  That is not to say that Trump isn't a terrible candidate, he is.  And I do not even mean that in terms of what he says, per se, but in the sense that he lacks experience, clearly does not fully understand how to run a campaign, and is not the type of candidate likely to appeal to voters outside his base.  Further, he has alienated some members of his own party.  I suspect that part of the reason the polling looks different for 2016 in comparison to 2012 is candidate quality (although Clinton has her own issues in that area), although I will leave it to those who specifically study such things to determine how much fundamentals, such as the economy, help explain that difference.  (There is also the question as to whether partisan polarization should change previous models, since it seems that voters are less likely to swing from one party to the other regardless of the fundamentals).
To tease out the basic point about candidate quality:  if Trump loses within normal parameters, it will raise the question of whether the quality of his candidacy was really more important than the fundamentals.  It would not be all that unusual for a generic Republican to lose to a generic Democrat by a few points given current conditions. In many ways that is exactly how the race is shaping up.  Now, if Trump loses the national vote very badly, and loses, say Arizona and Utah in the process, then we have a different discussion.  I am mostly just musing in public as to whether what we are seeing here in the last 10ish days is not just fairly normal partisan identification taking hold, since most of the tightening in the polls appears to be people who usually vote Republicans finally deciding that they will, in fact, vote Republican this election.  That is:  partisan ID beating out concerns over candidate quality.
As Nate Silver observed earlier in the week:
Trump's share of the vote has increased, as he's picked up undecided and third-party voters, probably as the result of Republicans' returning home after a disastrous series of weeks for Trump this month. Clinton, however, is at least holding steady and probably also improving her own numbers somewhat.

[…]

Something else we're relatively certain about is that Trump's gains are partly the result of Republicans returning home to his campaign. One piece of evidence comes from Gallup's tracking of candidate favorables: Trump's favorable rating among Republicans has improved from 64 percent to 71 percent over the past week. But his favorability numbers with the broader electorate are up only slightly, from 31 percent to 34 percent. That suggests that Trump's gains have come principally among Republicans.
Second, the other striking thing is that if you scroll down the RCP list, the only poll that shows a Trump lead over time is the LA Times/USC poll.  For info on that poll, which is currently at +2 Trump.  For info on that poll, I give you dueling Nates:
Nate Cohn at the NYT:   How One 19-Year-Old Illinois Man Is Distorting National Polling Averages
Nate Silver:  Election Update: Leave The LA Times Poll Alone!
I agree with Cohn that the poll in question has an odd sampling approach.  I also agree with Silver that there is no need to litigate a specific poll.   Still, it is striking to note that the only poll giving Trump an edge is an outlier in its method.  I will hasten to add that yes, I also automatically have doubt about polls that put Clinton up by double-digits (although I am not sure that there is one that is as much an outlier in that direction that I would put in the same class as the LAT poll).
Really, the issues is this:  either the LAT methodology is out of whack or all the others are.  Both scenarios are possible, but I suspect that the latter is more probable.  I would consider the race more of a toss up if many polls widely disagreed on who was in the lead.
—
*After I wrote this it occurred to me that I should have compared 10/28 since 10/29 is not over yet but it didn't seem necessary, so I stuck with these numbers.
**These are not, by the way, perfectly comparable numbers since the make up of the RCP average is not identical cycle to cycle.