Support For Abortion Rights Grows As Extremist Views Harden
A new poll finds that public support for abortion rights is increasing, but it also shows growing support for extreme views at both ends of the spectrum.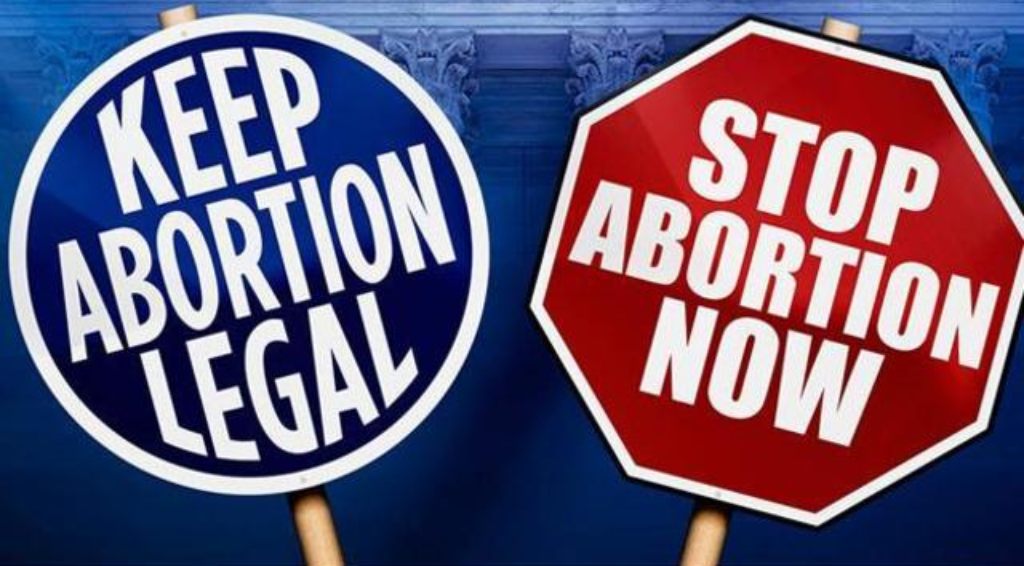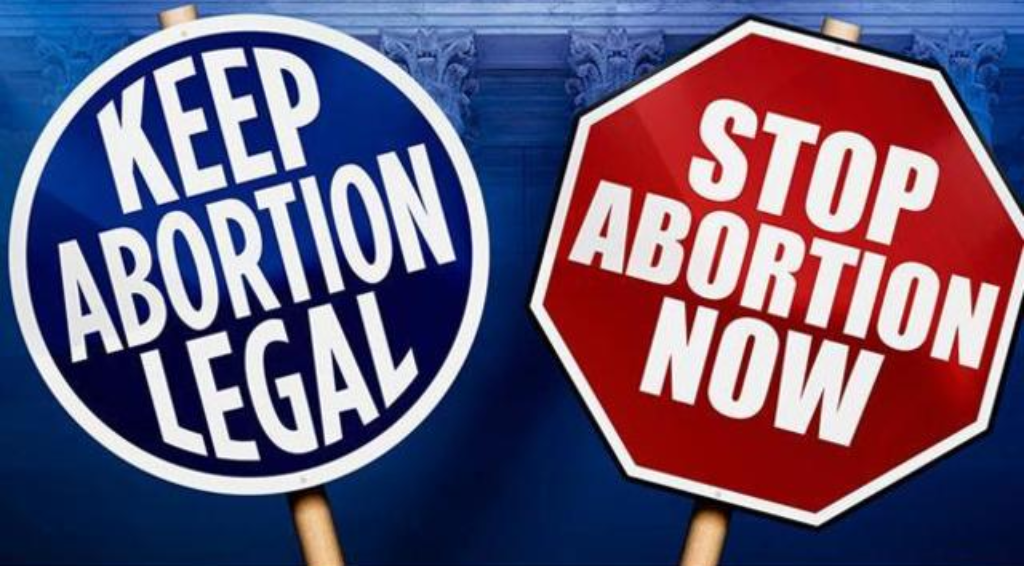 A new NBC News/Wall Street Journal poll shows solid growth in support for abortion rights, although there are some caveats for proponents on both side of the issue:
Abortion is always a tense issue in American politics, but this spring it has become a major topic of discussion after several states – Alabama, Georgia, Missouri – tightened restrictions around the procedure. And, judging by the latest NBC News/Wall Street Journal poll, those new laws and the conversation around them may be shifting and hardening attitudes on the issue as 2020 approaches.

A look at the long-term numbers shows solid growth in the number of Americans who say the procedure should be legal or legal most of the time. Overall, the number of Americans saying that has climbed seven points since 2008, to 56 percent in the latest poll from 49 percent in September of 2008.
Looking at some of the details in the poll numbers, we find this:
56% of those surveyed say abortion should be legal most or all of the time. In a similar poll taken in 2008 49% of respondents said they supported abortion rights to this extent;
52% of men say they believe that abortion should be legal in all or most circumstances. In 2008, 50% said they held that position;
60% of women say that believe that abortion should be legal in all or most circumstances. In 2008, 49% said they held that position;
81% of Democrats said they supported abortion in most or all circumstances. In 2008, that number was 68%.;
Among what the poll refers to as "core Democrats," support for abortion in all or most cases increased from 50% in 2008 to 58%;
29% of Republicans said they support in most or all circumstances. In 2008, that number was 25%; and,
Among "core Republicans," opposition to abortion in all cases increased from 18% in 2008 to 27% today.
Also notable about the poll numbers is the fact that positions seem to be hardening on both of the extreme ends of the abortion rights debate:

You can probably guess what's driving some of that movement. The partisan divide on abortion is nothing new and it shows up in this hardening of views.

To be clear, the latest NBC News/WSJ poll shows a solid majority of Americans believe abortion should be completely or mostly legal. The 56 percent saying holding those views in this poll is a record high for the survey and the second consecutive NBC/WSJ poll where that group has been above 50 percent. That's significant.

But underneath, these numbers offer a look at a larger trend that can be seen across the board in U.S. politics in 2019, a falling away of the middle. And as both sides dig in on the opposite ends of the abortion debate, 2019's legislation and conversation may simultaneously be contradictory impacts.

The numbers in the latest poll suggest Americans may be moving toward more of a consensus position in favor of abortion rights, but the movement toward more absolute views on both ends of the debate may mean an increase in tensions on one of the nation's most divisive issues
It's not hard to understand why positions in the abortion debate appear to be hardening, and it all has to do with what supporters worry, and opponents hope, is an oncoming threat to the Supreme Court's precedents Roe v. Wade and Planned Parenthood v Casey. and reaffirmed in Whole Women's Health v. Hellerstadt et al, are believed to be in more serious danger than they have been in the past. The first development in this regard, of course, was the retirement of Anthony Kennedy at the end of the Supreme Court's last term and his replacement by Brett Kavanaugh, who is believed, correctly or not, to be more likely to support a decision that would effectively overrule those cases. Additionally, the past year or so has seen a number of states, including Alabama, Louisiana, Mississippi, Missouri, Ohio, and Georgia, that have passed laws that are clearly meant to challenge Roe head-on. These developments have clearly energized both sides of the debate and caused people in both the anti-abortion and pro-choice camps to harden their respective positions.
What is significant, though, isn't the extremes so much as the fact that the consensus position seems to be gaining support among the American public at a more rapid pace than we have seen in the past, and it's consistent with the general trend we have seen in polling on the issue going back for the past several years
The numbers from this NBC/WSJ poll are consistent with a poll conducted last month by Reuters and IPSOS which showed majority support for abortion rights in most or all circumstances, It's also consistent with another recent poll that showed that most Americans, including a plurality of Republicans, oppose overturning Roe and its progeny. It is also consistent with other polling conducted before the Kennedy retirement and Kavanaugh's confirmation and the latest spate of new state-based abortion laws. All of these polls show that most Americans would prefer the Roe precedent stay in place. A poll from the Kaiser Family Foundation, for example, found that 67% of Americans opposed overturning Roe while only 29% supported overturning it. Similarly, a Quinnipiac University poll found that 63% of those surveyed opposed overturning the decision while only 31% supporting overturning it. Finally, and most recently prior to this poll, a Gallup poll found that 64% of those surveyed said that they opposed overturning the decision, while just 28% said they supported overturning it. Finally, a poll from NBC News and The Wall Street Journal found that 71% of those surveyed favored keeping the precedent in place while only 23% favor overturning it. Finally, a poll released one week ago by Quinnipiac University which finds that 65% of Americans support keeping Roe as it is, while just 27% support overturning it. Not surprisingly, these polls also show that at least in the early stages of pregnancy Americans support the right of women to choose to have an abortion.
Polls like these are important because of the implications they have for the 2020 elections. While Republican opposition to abortion exists largely to please the religious groups that are part of the GOP coalition, most specifically the Evangelical Christians, the poll numbers showing that even a large segment of the group of people that consider themselves Republican don't want to see Roe overturned and support the right to choose at least to some extent are significant because they show that the GOP base isn't as united on this issue at it appears..
Furthermore, opposition to overturning Roe and support for abortion rights generally is very high among women, among younger voters, and among those not aligned with any political party but who sometimes lean Republican is fairly high. These are groups among whom the GOP is already in trouble electorally. Seeing the party tied to these new highly restrictive laws and a strategy that seems aimed not at adopting a law that will actually go into effect but in plotting a strategy to overturn Roe could cause them to abandon the GOP at an even faster rate than they already are.
This is why you've seen many top Republicans distancing themselves from this new slate of anti-abortion laws; because they are afraid of the political implications of being tied to an effort to restrict abortion rights. It also explains why many opponents of abortion have sought to discourage other states from following in the footsteps of those that have passed extremist anti-abortion law. The more this issue is at the forefront in 2020, the more it's likely to motivate voters already inclined to oppose Trump and the GOP.