Swing State Voters Say They're No Better Off Than They Were Four Years Ago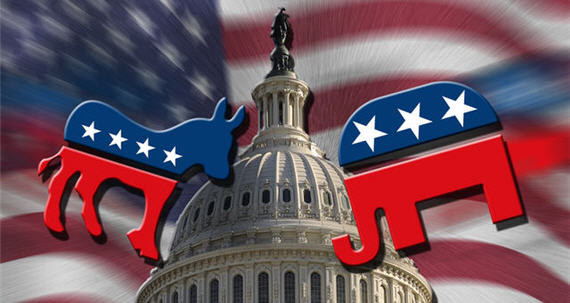 Gallup polled swing state voters using Ronald Reagan's famous question:
PRINCETON, NJ — A majority of voters in key 2012 election swing states say they are not better off than they were four years ago; 40% say they are better off. Swing-state voters' assessments of their situation compared with 2008 have varied little since last fall.

The results are similar for all U.S. registered voters, among whom 42% say they are better off and 55% say they are not.

Presidential candidate Ronald Reagan famously asked Americans, in a 1980 presidential debate, if they were better off than four years ago. Shortly thereafter, he decisively defeated incumbent Jimmy Carter in the presidential election.

The question is relevant again in 2012 as Barack Obama seeks a second term as president with the economy still struggling to recover from the 2008-2009 recession. The fact that the majority of voters in the crucial states that will decide the election believe they are not better off is a challenge for the Obama campaign. That includes 50% of independent voters in the swing states, in addition to 36% of Democrats and 84% of Republicans saying they are not better off.

One key in determining how big a threat the lack of improvement in voters' lives is to Obama's re-election chances is whether they blame him for their situation. The poll finds that voters do not widely blame Obama for their circumstances. Twenty percent of swing-state voters say they are not better off and blame Obama alone. Another 15% are not better off and blame Obama but also blame George W. Bush. And 21% do not blame Obama, including 7% who believe Bush alone is responsible.
Given the state of the economy, this isn't entirely surprising, and it's entirely in line with polls showing the public believing the country is on the wrong track, and giving the President low marks for the how he's handled the economy. Of course, it's also likely reflective of a general pessmism in the country today, because it doesn't seem like people really think anything would be better if Romney won the election:
Still, swing-state voters are not convinced they would be better off in four years under Romney. Forty-four percent predict they would be better off four years from now if Romney wins and 49% say they would not be better off. Those figures are roughly the same when voters are asked to predict their situation in four years if Obama is re-elected — 42% say they would be better off and 52% say they would not be.

A follow-up question asked voters to choose whether their situation would be better in four years if Obama is re-elected or if Romney is elected. Swing-state voters divide evenly, with 44% choosing Romney and 44% Obama. However, most of those who say they are not better off believe they would be better off in four years if Romney, rather than Obama, is elected.
The polls also shows that Obama has a slight lead over Romney in these twelve swing states: 
Barack Obama, who made history when he was elected president four years ago, would make a different kind of history if he wins re-election in November: The first incumbent in at least a generation to claim a second term when most Americans say they aren't better off than they were when he moved into the Oval Office.

In USA TODAY/Gallup survey nationwide and in the 12 top battleground states, most voters say the situation for them and their families hasn't improved over the past four years, the first time that has happened since Ronald Reagan famously posed the question in his debate with President Carter in 1980 — a contest Carter lost.

Even so, President Obama, who in 2008 became the first African-American elected president, maintains a lead over challenger Mitt Romney in the battleground states likely to decide the election, 47%-44%. That's better than his standing in the non-battleground states, where Romney leads 47%-45%.

Despite airing millions of dollars in TV ads and taking a high-profile trip abroad, Romney has failed to budge in the swing states, stuck at 44% or 45% since April. In that time, Obama has maintained a steady 47% despite a string of disappointing monthly jobs reports and an 8.3% unemployment rate.
Both results are, of course, within the margin of error for the poll.
Now, as I've mentioned before, there are some huge caveats when it comes to this type of poll. It's not a real national poll, but it's also not a poll of an individual state. Instead, Gallup has created a sample intended to be representative of public opinion in these twelve states as a whole. States don't vote in groups, though, so it's unclear what this poll is telling us, if anything. Nonetheless, it does appear that the economy is still the main issue is that going to decide the election, and that's something the Obama campaign ought to still be concerned about.