The Best $1.5 Million Ever Spent In Politics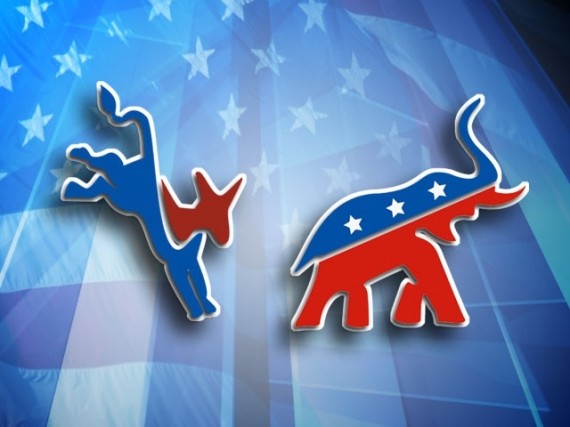 Democrats spent $1.5 million during the Republican Senate Primary in Missouri in an effort to tilt the election in their favor:
There's a reason why Democrats spent over $1.5 million trying to help Akin win his three-way primary. He was the most conservative candidate in the field — and the most unpredictable one. He shook up his campaign staff late last year. He recently released a head-scratching and jumbled campaign ad. And Democrats have already launched a microsite highlighting his controversial statements that won't play well with moderates. ("America has got the equivalent of the stage III cancer of socialism because the federal government is tampering in all kinds of stuff it has no business tampering in," Akin once said.)

Akin is far from an ideal Republican nominee. But the GOP doesn't need a superstar to defeat McCaskill. She is running in a state where Mitt Romney is expected to defeat President Obama. She will have to confront opposition ads that will attack her for billing taxpayers for trips she took on a plane she co-owned with her husband. She has long been one of the most high profile backers of the President.
This comes from a post-primary article by The Washington Post's Sean Sullivan, which also included this prophetic line:
Akin's uncompromising brand of social conservatism, for example, might lead him to say something that may give political moderates — the same moderates who don't like the economic policies advanced by Obama and Senate Democrats — pause in the Senate race.
No doubt, Missouri Democrats were likely hoping that Akin would make these statements at some point later in the race rather than a few days before the deadline for when he'd be able drop out without penalty. One thinks there were likely a few Democrats nervously watching these past two days to see if Akin would give in to his party's demands that he step aside for a more acceptable candidate, which would have blown their entire strategy out of the water. Thankfully, for them at least, Akin's stubbornness combined with the delusions apparently being fed to him by his socially conservative supporters seem to be keeping him in the race.
Here's how they pushed the Akin candidacy during the primary:
The latest example is a new radio ad paid for by the Democratic Senatorial Campaign Committee that attacks Rep. Todd Akin (R), but does so slyly, in a manner that appears to be designed to endear him to conservative voters.

"Todd Akin calls himself the true conservative, but is he too conservative?" asks the narrator of the ad, which is approved by McCaskill's campaign and paid for by the DSCC. The narrator goes on to note the negative posture Akin has taken toward President Obama, before concluding, "it's no surprise Todd has been endorsed by the most conservative leaders in our country - Michele Bachmann and Mike Huckabee."

(…)

Democrats maintain that their efforts are as much about the general election as the primary and that they cannot afford to sit on the sidelines and abstain from defining their potential opponents.

"Just like all the Republican Senate hopefuls in this race, Todd Akin's agenda is too right wing and out of touch with Missouri's middle class," said DSCC spokesman Matt Canter. "We are going to make sure Missouri voters understand the stark choice between Claire McCaskill and the extreme partisan ideology of whoever wins the Republican primary."

But taken together, the nuance of McCaskill's anti-Akin ad, the DSCC's decision to focus on the congressman, and Majority PAC's anti-Brunner spot suggest Democratic strategists believe there is utility in trying to influence the outcome of the primary.
It was, I would submit, a very wise choice.