The Bright Side of RFRA
We're down to debating whether bigots should have to sell cakes to gay people.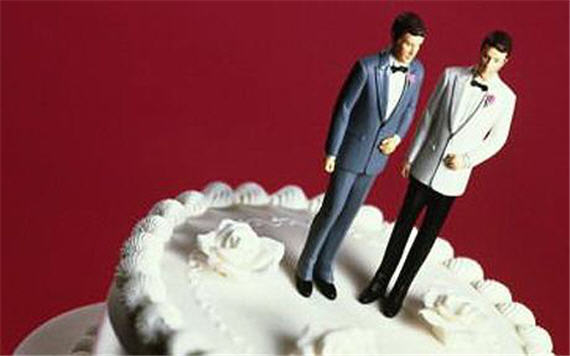 Both because I've been in a particularly busy teaching cycle and because I tend not to pay a lot of intention to state-level politics, I've only been following the controversy over Indiana's Religious Freedom Restoration Act peripherally. I had the vague sense that it was aimed at legitimating discrimination against gays under the cloak of the Free Exercise Clause and thus was rather disappointed with a headline yesterday morning that Jeb Bush was supporting the law. Until I actually read what he told Hugh Hewitt:
HH: Earlier today, I watched Peter Hamby on CNN, which is on over your head, say that, and I want to quote him correctly, you don't see a lot of Republicans rallying to Mike Pence's defense right now. That's a direct quote from Hamby. He's a great reporter talking about the Indiana Religious Freedom Act. What do you make of the controversy? Tim Cook, the CEO of Apple, great company, had a blast at it in the Washington Post yesterday. What do you think?

JB: I think if you, if they actually got briefed on the law that they wouldn't be blasting this law. I think Governor Pence has done the right thing. Florida has a law like this. Bill Clinton signed a law like this at the federal level. This is simply allowing people of faith space to be able to express their beliefs, to have, to be able to be people of conscience. I just think once the facts are established, people aren't going to see this as discriminatory at all.

HH: You know, the Religious Freedom Restoration Act was signed in 1993. It's been the law in the District of Columbia for 22 years. I do not know of a single incidence of the sort that Tim Cook was warning about occurring in the District in the last 22 years.

JB: But there are incidents of people who, for example, the florist in Washington State who had a business that based on her conscience, she couldn't be participating in a gay wedding, organizing it, even though the person, one of the people was a friend of hers. And she was taken to court, and is still in court, or the photographer in New Mexico. There are many cases where people acting on their conscience have been castigated by the government. And this law simply says the government has to have a level of burden to be able to establish that there's been some kind of discrimination. We're going to need this. This is really an important value for our country to, in a diverse country, where you can respect and be tolerant of people's lifestyles, but allow for people of faith to be able to exercise theirs.
On its face, a very moderate position that starts with the notion that, of course, discrimination against gays is a bad thing. Marco Rubio, who's much more of a darling of the social conservatives than Bush, took the same tack:
"No one here is saying it should be legal to deny someone service at a restaurant or at a hotel because of their sexual orientation. I think that's a consensus view in America," he said Monday on Fox News's "The Five."

"The flip side of it is: Should a photographer be punished for refusing to do a wedding that their faith teaches them is not one that is valid in the eyes of God."

Rubio said the law has sparked a "difficult debate" about how far the laws would go, but he said people should focus more on how the law protects people from being forced to violate their religious views.
Later that day, as Doug Mataconis noted, Indiana Governor Mike Pence called for changes to the law to explicitly prohibit discrimination:
"I've come to the conclusion that it would be helpful to move legislation this week that makes it clear that this law does not give businesses the right to discriminate against anyone," Mr. Pence, a Republican, said at a news conference in Indianapolis.

He acknowledged that the law, called the Religious Freedom Restoration Act, had become a threat to the state's reputation and economy, with companies and organizations signaling that they would avoid Indiana in response to it. Mr. Pence said he had been on the phone with business leaders from around the country, adding, "We want to make it clear that Indiana's open for business."

But the governor, clearly exasperated and sighing audibly in response to questions, seemed concerned mostly with defending the law and the intent behind it, saying, "We've got a perception problem," not one of substance. He referred to "gross mischaracterizations," "reckless reporting by some in the media," "completely false and baseless" accounts of the law, and "the smear that's been leveled against this law and against the people of Indiana."

"If this law had been about discrimination, I would have vetoed it," he said. "I don't believe for a minute that it was the intention of the General Assembly to create a license to discriminate, or a right to deny services to gays, lesbians or anyone else in this state, and that was not my intent, but I appreciate that that's become the perception."
Now, as the day went on and I gathered more information, it became clear to me that at least part of Pence's protest—the last part—is clearly disingenuous. There's strong evidence that at least some of the major legislative authors of the bill bear strong anti-gay animus. Still, the fact of the matter is that we have three men who are considered contenders for the Republican presidential nomination positioning themselves as foursquare against anti-gay discrimination. Not only is that beyond where Bill Clinton was in 1994 it's arguably more progressive than Barack Obama in 2008. We've come a long way in a short time.
This also puts the controversy in its proper light: the folks who are deathly afraid of selling wedding cakes for or taking photographs at same-sex weddings are in the same category as the folks who are afraid of vaccinating their kids. These are marginalized people outside the mainstream of society. Yet, at the same time, we recognize that the 1st Amendment protections of religious exercise and association given them limited protections against government intrusion.
Decades of court decisions and legislation at the federal and state level require the state to submit to a higher burden of proof in cases where religious exercise comes up against general public policy interests. Parents are allowed to exempt their children from some vaccines but not others. They're allowed to refuse certain medical treatments for their children but not others. They're allowed to opt their children out of some parts of the school curriculum but not others.
As I was thinking through some of these issues, Michael Cohen pointed me to yesterday's David Brooks column, which summarizes that case eloquently:
On the one hand, there is a growing consensus that straight, gay and lesbian people deserve full equality with each other. We are to be judged by how we love, not by whom we love. If denying gays and lesbians their full civil rights and dignity is not wrong, then nothing is wrong. Gays and lesbians should not only be permitted to marry and live as they want, but be honored for doing so.

On the other hand, this was a nation founded on religious tolerance. The ways of the Lord are mysterious and are understood differently by different traditions. At their best, Americans have always believed that people should have the widest possible latitude to exercise their faith as they see fit or not exercise any faith. While there are many bigots, there are also many wise and deeply humane people whose most deeply held religious beliefs contain heterosexual definitions of marriage. These people are worthy of tolerance, respect and gentle persuasion.
Cohen disagrees strongly with Brooks on this point. He believes the latter group are bigots, too, and should be accorded an appropriate level of respect for their views. I split the difference: Cohen is right that anti-gay sentiments based on deeply held religious views are nonetheless bigotry and Brooks is right that "gentle persuasion" is the best way to change the culture. It's been working amazingly well over the last 25 years or so.
I engaged with Cohen and Joshua Foust in a back-and-forth on Twitter for a bit before having to turn my attention elsewhere.
They've persuaded me that Brooks, Bush, Pence, and others are wrong on one issue, at least. Namely, the Indiana version of RFRA goes further than the Federal version of 1994 and those of other states. Mostly, it does so by incorporating the Hobby Lobby logic into the law.
I'm not persuaded, though, by Foust's argument by analogy to the civil rights movement. Or, more specifically, that we rightly rejected Biblical arguments when it came to slavery, legal segregation, miscegenation laws, and other forms of institutionalized discrimination against blacks and that we shouldn't allow those arguments to justify anti-gay discrimination.
Three decades or so ago, I studied the history of the public accommodations debate as part of my Constitutional Law coursework. The Supreme Court struck down as unconstitutional the first Civil Rights Act passed in the wake of the Civil War and the 14th Amendment, on the grounds that individual property rights trumped the state interest in ensuring blacks had access to hotels and restaurants. Nearly a century later, the Supreme Court reversed course in a series of cases litigating the Civil Rights Act of 1964, ruling that even mom and pop hotels and restaurants were engaged in interstate commerce and therefore under Congressional purview.
I had a hard time reconciling the notion that a small barbecue restaurant in the outskirts of Birmingham or a fleabag motel in Atlanta were somehow interstate operations. Moreover, my libertarian instincts were offended by the notion that it was any of Congress' business which customers a small business owner served. Ultimately, I reconciled this by the broadness of the discrimination. That is, if it were just a few retrograde yahoos not wanting to sell sandwiches or rent hotel rooms to black people, they ought to be allowed to be jackasses. But, because there was a systemic problem—even non-bigots in these areas were forced to deny service to blacks if they wanted to keep their white customers—the individual freedoms of the business owner were trumped by the fact that a whole class of people were effectively being denied the right to travel.
Moving forward to modern times, I agreed with the substance of the Hobby Lobby decision but not the particulars. That is, I agree that owners of very small businesses ought to be able to operate their businesses according to their religious precepts but think Hobby Lobby is too big a business to quality. At some point, sheer sizes transforms you from a personal business into a public accommodation.
At an instinctive level (that is, I'm arguing here what I think the law should be rather than outlining the current state of the law) I believe even single proprietorships that operate a storefront open to the public have at least some characteristics of a public accommodation. If someone bakes cakes out of their house and sells them to neighbors on a word-of-mouth basis, they ought be able to decide whom to sell to. If they open up a shop on main street, they ought to have to sell their cakes to black people, gay people, people wearing Muslim headgear, or people wearing Auburn jerseys.
But I do think there's a difference from refusing to sell your cakes to gay people and refusing to bake a custom cake for a gay wedding. The former is pure commerce, whereas the second could be seen as active endorsement. Given that there is no shortage of qualified bakers who would gladly have the business of Adam and Steve, there's very little harm to protecting this bigotry from legal action.
If someone wanted to open up a business, call it "Takei-akes," that exclusively baked cakes for same-sex weddings, on the basis that supporting that enterprise brought him joy and that he couldn't operate on sufficient scale to supply cakes for the more numerous opposite-sex weddings, it would be absurd to deny him the right to do so on the basis of discrimination. Granted, bigotry wouldn't be the motivation there. But neither would there be a grounding in a fundamental Constitutional protection, the Free Exercise of religion.
Ultimately, I think Brooks is right. We should move towards a world in which nobody gives a damn whether a man marries another man or a woman marries another woman. We should remove legal barriers to that choice, irrespective of whether a majority of the folks in a local community have religious objections to that choice. We should work to persuade those still holding on to outdated social mores. But the way to do that is to convince them that their understanding of the world is simply wrong, not subject them to legal coercion.