The Pending Electoral Vote Challenge
It will be symbolic, but the symbol will be an anti-democratic one.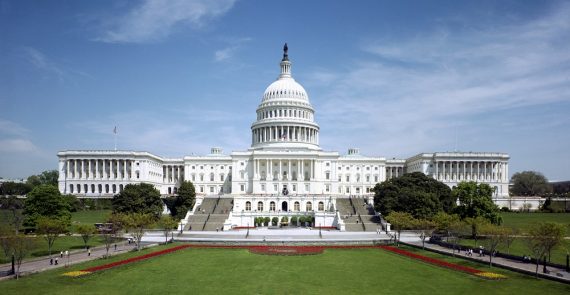 This week it has been reported that Senator Josh Hawley (R-MO) will participate in the process to challenge at least one slate of electors, although maybe more (at least the Pennsylvania EVs). The process in question (which I discussed here a few weeks ago) is found in an 1887 law that allows a state's slate to be challenged if at least one member of the House and one member of the Senate object in writing. Hawley is the first Senate to state that he will join with members of the House in this process.
The filing of this objection will trigger two hours of debate and a floor vote in both chambers. Amber Phillips has a thorough run-down of the process in WaPo: How Trump allies in Congress will launch one more challenge to Biden's win in January.
A given slate could be rejected if both chambers agree via majority vote, but that is not going to happen. Under sane conditions, I would make that claim because normally we accept the outcomes of elections when there is no evidence of fraud. This year, alas, are not sane times so my claim is based on the fact that Democrats control the House.
There are also indications that the motion would fail in the Senate. Clearly, Democratic Senators would vote to oppose and several GOP Senators have already signaled that they accept the results of the elections. Indeed, the whole thing is a bit of a potential trap for Republicans, and leadership has been trying to tamp down the scenario that Hawley and his allies are cooking up (via WaPo).
Hawley has been mentioned as a potential 2024 presidential candidate, and his move is certain to appeal to Trump supporters and parts of the Republican base.

But other Republicans have argued that it would be politically harmful to force their members to decide whether to back Trump out of loyalty in a vote bound to fail and appear to be bucking the will of the voters. McConnell counseled against the move in a call with fellow Republicans earlier this month. Sen. John Thune (R-S.D.), the Senate's No. 2 Republican, told reporters last week that he did not think it made sense to put the chamber through the process "when you know what the ultimate outcome is going to be."

"I mean, in the Senate, it would go down like a shot dog," he said.
Indeed, Majority Leader McConnell tried to get an explanation out of Hawley, as per CNN: McConnell called Hawley out over objecting to Electoral College vote during conference call Hawley wasn't on.
Senate Majority Leader Mitch McConnell on Thursday held a conference call with the Senate GOP conference in which he pressed Missouri Sen. Josh Hawley to explain the rationale behind his plans to object to the Electoral College vote, according to a source directly familiar with the call.

Hawley did not respond to multiple questions from McConnell, including when asked to lay out his plan to object to the Electoral College vote — and senators soon recognized he wasn't actually on the call. Politico was the first to report the news of the call that an official told CNN occurred earlier Thursday.
Still,
A second source familiar with the call told CNN that McConnell made it clear to his members on Thursday that he is giving them room to vote their conscience on such objections.
Despite the following,
McConnell privately warned Republicans weeks ago that going down the path of objecting would put colleagues in the position of having to vote against President Donald Trump, or against the clear winner of the election with no basis for doing so. Given Trump's pull with the party, it would create an untenable position, particularly for those GOP senators soon to face reelection.
Have I ever mentioned that US parties are weak in a comparative sense and that legislative leadership has limited control of their members? And that the key component is how party elites can, or cannot, influence re-nomination and re-election? Put another way, this illustrates that individual Senators are going to be far more concerned with how these votes will influence their primaries than they will be about McConnell's wrath. And Hawley is clearly thinking about 2024. (McConnell has precious little influence over primary voters, in MO or nationally).
Meanwhile, over in the House, Jake Tapper tweeted out the following yesterday:
If this is true, and I suspect that it is is, then we are about to see a huge chunk of one our two major parties, blatantly vote against a democratic election and doing so in a way that will reinforce anti-democratic beliefs in their voter bases and, moreover, to endorse the rejection of reality and the embrace of fantasy. It is "alternative facts" coming full circle.
Not to wax poetic nor to delve too deeply into the esoteric language of my profession, but this is bad. It is very bad.
Let me talk a bit more about Hawley, about the history of the process.
---
In regards to Hawley, I would recommend Peter Wehner's piece in The Atlantic: The Unbearable Weakness of Trump's Minions and start with the following:
A longtime acquaintance of the Missouri senator explained to me Hawley's actions this way: "Hawley never wants to talk down to his voters. He wants to speak for them, and at the moment, they are saying the election was stolen."

"He surely knows this isn't true," this acquaintance continued, "and that the legal arguments don't hold water. And yet clearly the incentives he confronts—as someone who wants to speak for those voters, and as someone with ambitions beyond the Senate—lead him to conclude he should pretend the lie is true. This is obviously a very bad sign about the direction of the GOP in the coming years."  

Think about this statement for a moment: The incentives Josh Hawley and many of his fellow Republicans officeholders confront lead them to conclude that they should pretend the lie is true.
First, this is the opposite of leadership and, moreover, a weird way not to "talk down to his voters" since he is clearly willing to patronize them and foster falsehoods instead of reinforcing the truth.
Second, this fits my point about about the structure of incentive in our parties: the goal is to please likely primary voters, as they hold the keys to renomination (or, to a presidential nomination in 2024).
Third, Wehner is correct: if the incentives within the party are to foster falsehoods over truth as a means of staying power, then the party is heading in a decidedly anti-democratic direction and the country is in trouble.
He elaborates:
The single most worrisome political fact in America right now is that a significant portion of the Republican Party lives in a fantasy world, a place where facts and truth don't hold sway, where "owning the libs" is an end in itself, and where seceding from reality is a symbol of tribal loyalty, rather than a sign of mental illness. This is leading the party, and America itself, to places we've never been before, including the spectacle of a defeated president and his supporters engaging in a sustained effort to steal an election.

The tactics of Hawley and his many partisan confreres, if they aren't checked and challenged, will put at risk what the scholar Stephen L. Carter calls "the entire project of Enlightenment democracy." This doesn't seem to bother Hawley and many in his party. But what he should know—and, one hopes, does know, somewhere in the recesses of his heart—is that he has moved very far away from conservatism.
Hawley has to capacity to know better (and to know that there is no case cases of fraud on PA and that his chances of overturning the slate are zero).
A former state attorney general, Hawley has litigated before the Supreme Court. He graduated from Stanford University in 2002 and Yale Law School in 2006. He has clerked for Chief Justice John Roberts; he taught at one of London's elite private schools, St. Paul's; and he served as an appellate litigator at one of the world's biggest law firms.

It is one thing for Hawley to position himself as a populist, something he had done even before he was elected in 2018; it is quite another for him to knowingly engage in civic vandalism and, in ostentatiously unpatriotic ways, undermine established norms and safeguards. This is precisely what Senator Hawley is now doing—and he is doing so in the aftermath of Trump's loss, when some political observers might have hoped that the conspiracy mindset and general insanity of the Trump modus operandi would begin to lose their salience.
It is hard to maintain democracy if powerful politicians are willing to use that power to undercut institutions and to flagrantly support false narratives. The more Americans live in different realities, the worse off we will be.
Dare I say, a republic if you can keep it, indeed.
---
But, some will say, the Democrats have done this before, and there are objections all the time in the House!
Indeed, WaPo reported the following earlier in December: "[House] Members of the party that lost the presidential election have raised objections after nearly every election since 2000." And, more relevantly,
In 2005, Sen. Barbara Boxer (D-Calif.) joined a group House Democrats to protest George W. Bush's reelection, citing concerns with voting machines in Ohio. That prompted a two-hour debate before both chambers voted to reject the challenge. Only Boxer in the Senate and 31 of 199 House Democrats voted to support the challenge.
My general view on the House objections over the last two decades has been that they have been largely harmless (due to the lack of Senate support) and a bit on the crank side of the ledger. I understand, in the abstract, frustration with the 2000 and 2016 elections, for example, because of the popular vote/electoral vote inversion. Still, I did not see at those are legitimate objections because there was no question as the validity of the outcomes (although one can argue about Florida 2000, I have no wish to relitigate that here).
I am not going to defend Boxer's objection in 2005 insofar as, again, there was no reason to think there was anything wrong with the election outcomes. But, I will say that it was a wholly different scenario.
As Boxer herself noted in an interview:
"There's no comparison to what Congresswoman Stephanie Tubbs-Jones and I did in '05," Boxer told CNN. "Number one, John Kerry had conceded the race. We have a president here who's orchestrating kind of an overthrow of the election. Secondly, we said up front we had no interest in overturning the election. All we wanted was to focus on voter suppression that we saw in Ohio."
I am not a fan of making the counting of the EVs more important or dramatic than it already is, so I don't like using it as a means for grandstanding, even if I support the general notion that we need to bring attention to voter suppression in the US.
Regardless, Boxer's actions were radically different. They were not in support of overturning a slate of electors. They were not in support of reinforcing lies. And they were not engaged in an atmosphere in which the sitting president was contesting the results of the election.
From the CNN write-up of the action almsot exactly 16 years ago:
Alleging widespread "irregularities" on Election Day, a group of Democrats in Congress objected Thursday to the counting of Ohio's 20 electoral votes, delaying the official certification of the 2004 presidential election results.

The move was not designed to overturn the re-election of President Bush, said Ohio Rep. Stephanie Tubbs Jones and California Sen. Barbara Boxer, who filed the objection.

The objecting Democrats, most of whom are House members, said they wanted to draw attention to the need for aggressive election reform in the wake of what they said were widespread voter problems.
She was engaging in a political stunt to try and bring attention to an issue she valued, while Hawley and company are willing to vote against democracy and in favor of false narratives that will further poison our politics. Nevertheless, like small children, expect many GOP member of Congress (and their media enablers) to whine, "the Dems did it first!"
---
This post has already gotten too long, and I haven't even addressed the supposed basis of Hawley's objection, which amounts, as best as I can tell, that PA made voting too easy (he does not appear to be alleging actual fraud). But let me conclude with this: if one of two parties is not committed to democratic processes nor to some semblance of a shared agreement on reality, our system cannot persist.
As such, all of this is more than just a stunt or one politician's ambitions on display. This is very much about the health and progression of our already ailing democracy.
If vast swaths of voters don't believe in the validity of electoral outcomes, it is hard to base a system of government on said elections. And it is truly disturbing when those who seek to govern are willing to exploit lies that undermine the system to further their own ends,