Trump Losing Another Lawyer, But Adding One Of Bill Clinton's Impeachment Lawyers
Another one of Trump's lawyers bites the dust, and hired someone with some very specific experience.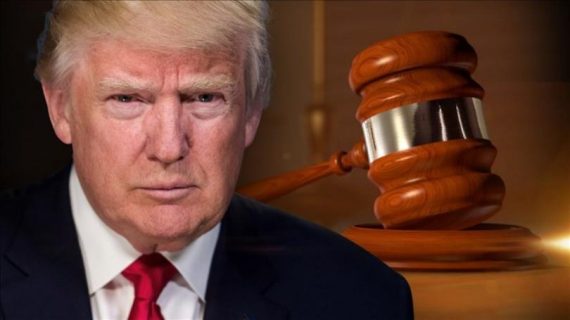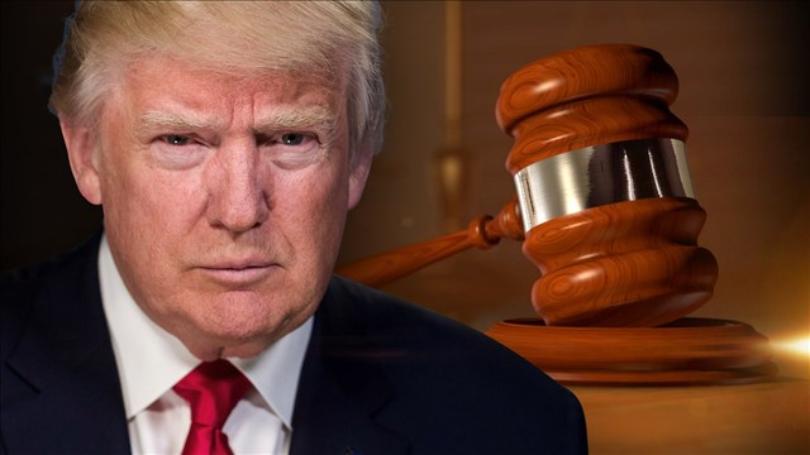 One of the longest standing members of President Trump's legal team is leaving, and he's being replaced by one of the attorneys who represented Bill Clinton during his impeachment trial:
WASHINGTON — President Trump plans to hire Emmet T. Flood, the veteran Washington lawyer who represented Bill Clinton during his impeachment, to replace Ty Cobb, the White House lawyer who has taken the lead in dealing with the special counsel investigation, who is retiring, according to two people briefed on the matter.

In a phone interview, Mr. Cobb said he informed the president weeks ago that he wanted to retire. He said he planned to stay at the White House, likely through the end of the month, to help Mr. Flood transition into the new job.

"It has been an honor to serve the country in this capacity at the White House," he said. "I wish everybody well moving forward."

Mr. Flood is expected to take a more adversarial approach to the investigation than Mr. Cobb, who had pushed Mr. Trump to strike a cooperative tone. Mr. Flood initially spoke with the White House last summer about working for the president, but the talks ultimately fell apart because Mr. Flood did not want to deal with Mr. Trump's longtime New York lawyer, Marc E. Kasowitz, who was overseeing the president's dealings with the special counsel at the time.

Mr. Flood's hiring has not been made final, the people cautioned, noting Mr. Trump's practice of reneging on personnel decisions after they are reported in the press.

It was not clear what prompted Mr. Flood to sign on. The president's legal team for the special counsel investigation has been marked by turnover and uncertain strategy, complicated by a client liable to dismiss his lawyers' advice. That factor prompted Mr. Trump's lead lawyer on the case, John Dowd, to quit this year. Rudolph W. Giuliani, the former mayor of New York who is a longtime confidant of the president, has come on board pledging to negotiate an interview for the president with the special counsel.

Emerging as part of those negotiations, a set of questions from the special counsel, Robert S. Mueller III, shows that he wanted to quiz Mr. Trump on an exhaustive array of subjects, including his contacts with Russia as well as his mind-set leading up to and during a number of acts that could construe an attempt to obstruct the inquiry itself.

Mr. Flood was part of team of lawyers who represented Mr. Clinton during his impeachment proceedings. Though he did not have a high-profile role, Mr. Flood did attend the Senate's deposition of Mr. Clinton's lawyer and confidant, Vernon E. Jordan Jr.

He was also the lead lawyer in the White House Counsel's Office during George W. Bush's second term in dealing with congressional investigations, including the examination of the Bush administration's decision to dismiss seven United States attorneys. In private practice, Mr. Flood represented former Vice President Dick Cheney.

Mr. Cobb arrived at the White House last summer as some of Mr. Trump's friends and advisers encouraged the president to fire Mr. Mueller. Mr. Cobb feared that the special counsel was on the verge of issuing subpoenas demanding documents and testimony from White House aides, a move that could have locked the administration in a contentious court fight it was certain to lose. Instead, he repeatedly declared the White House to be in "full cooperation mode."

He said publicly that the White House had no interest in firing Mr. Mueller, and told friends privately that he would not remain in the administration if Mr. Trump moved to fire the special counsel.

"There is not and will not be any consideration of terminating the special counsel, Bob Mueller," Mr. Cobb said in an interview in October. "I think the path that he chose of trying to minimize conflict and maximize cooperation is one that benefits the country."

Mr. Cobb's hiring appeared to have a soothing effect on the president last year. He repeatedly assured Mr. Trump and the public that the Mueller investigation would end quickly — first by Thanksgiving, then by the start of the new year. Whether that was wishful thinking or an effort to calm an irascible president, Mr. Cobb's prediction proved incorrect.

Behind the scenes, as Mr. Cobb rushed to turn over records to Mr. Mueller, his relationship soured with the White House counsel, Donald F. McGahn II, who thought Mr. Cobb should have more thoroughly reviewed documents and been willing to assert executive privilege. Mr. Cobb in turn thought that Mr. McGahn's early response to the investigation had been too slow, bringing the White House to the verge of a subpoena.
Cobb's departure comes after more than a month of upheaval in the Trump legal team that has at times left them hobbled in their dealings with Special Counsel Robert Mueller and his investigators. It began in March when John Dowd, who had served as the main point of contact between Trump and Mueller and the person most responsible for negotiating the terms of a Trump interview with Mueller, left his position amid disputes about the proper direction of the team's representation of the President of the investigation. Shortly Dowd's departure, it was reported that Ted Olson, one of the most preeminent lawyers in Washington, had turned down an invitation to join the team after being courted for what seemed as though it would be a role similar to the one Giuliani is taking on now. Around the same time, it was announced that Joseph DiGenova, who has been a vocal defender of the President's on television for some time, including pushing implausible conspiracy theories, and his wife Victoria Toensing would be joining the team but that ultimately fell through. Additionally, it was reported that several top-flight Republican lawyers were declining to join the team. This left Jay Sekulow, an attorney who has no real experience in Federal criminal matters and whose primary role on the legal team appeared to be as the guy who appeared on television to speak on behalf of the President, as the main legal representative of the President aside from Cobb, who is actually employed by the White House. More recently, Trump hired former New York City Mayor and U.S. Attorney Rudy Giuliani who apparently would serve in Dowd's previous role as chief negotiator with Mueller and his team over the terms of a Trump interview. Regardless of whether or not Cobb's departure is voluntarily or not the fact that it is happening represents an extraordinary amount of turnover on the Trump legal team in a very short limited amount of time.
The most interesting thing about this announcement, of course, is that Trump is being replaced by an attorney with experience representing a President in impeachment proceedings. This could represent a growing recognition of the fact that the President could face the prospect of impeachment proceedings at some point down the road, especially if the Democrats end up taking control of the House of Representatives in November. Whether or not that actually happens, of course, could depend to a large degree on what results from what, if anything, the Mueller investigation manages to uncover with regard to either collusion or obstruction of justice on the part of the President on those around him. As I've said before, we have no way of knowing right now what that result that might be but the Trump team is clearly growing concerned about the investigation leading to this result. Bringing someone with prior experience with impeachment, therefore, would seem to make a lot of sense.
Update: Mediaite reports that Cobb's departure may have been motivated by Trump's recent spate of attacks on Special Counsel Robert Mueller:
CNN's Jim Acosta reported Wednesday that White House Lawyer Ty Cobb decided to abruptly quit his post, in large part, because of the president's Tweets bashing special counsel Robert Mueller. Citing a source "familiar with Cobb's departure," Acosta said the discord between Trump and the White House lawyer had been bubbling up for some time.

"He had been clashing with the president for weeks, over his posture towards the Mueller investigation, that he did not want to be quote of a 'mud slinging campaign' that he was uncomfortable with the president's tweets," Acosta said. "And he did not want to go down this path of clashing with the special counsel's office."

None of that reported discontent, though, is being made public just yet. Speaking with Acosta, Cobb played the good soldier, and did not let on that he'd been having any issues with Trump.
Given the fact that Cobb has generally been encouraging cooperation with Mueller's probe, it isn't entirely surprising that he would decide to get out just as the President is apparently kicking up his campaign against that probe.