Trump Team Conducted Dirty Ops Against Iran Deal Officials
They hired Israeli Private Investigators to dig up dirt on former Obama officials, including Ben Rhodes and Colin Kahl.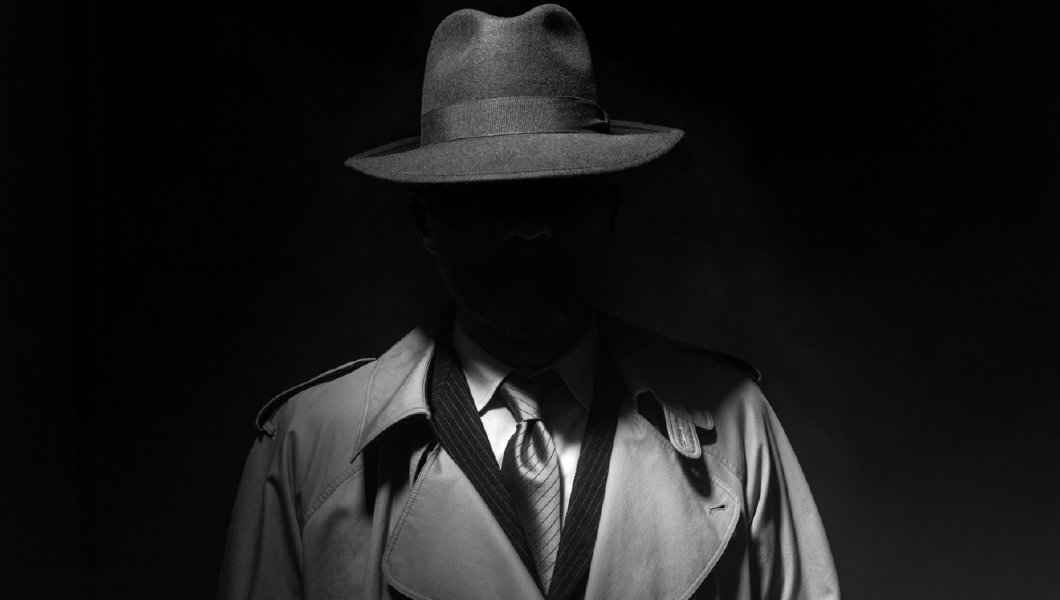 A bizarre and disturbing report in The Guardian/Observer* ("Revealed: Trump team hired spy firm for 'dirty ops' on Iran arms deal"):
Aides to Donald Trump, the US president, hired an Israeli private intelligence agency to orchestrate a "dirty ops" campaign against key individuals from the Obama administration who helped negotiate the Iran nuclear deal, the Observer can reveal.

People in the Trump camp contacted private investigators in May last year to "get dirt" on Ben Rhodes, who had been one of Barack Obama's top national security advisers, and Colin Kahl, deputy assistant to Obama, as part of an elaborate attempt to discredit the deal.

The extraordinary revelations come days before Trump's 12 May deadline to either scrap or continue to abide by the international deal limiting Iran's nuclear programme.

Jack Straw, who as foreign secretary was involved in earlier efforts to restrict Iranian weapons, said: "These are extraordinary and appalling allegations but which also illustrate a high level of desperation by Trump and [the Israeli prime minister] Benjamin Netanyahu, not so much to discredit the deal but to undermine those around it."

One former high-ranking British diplomat with wide experience of negotiating international peace agreements, requesting anonymity, said: "It's bloody outrageous to do this. The whole point of negotiations is to not play dirty tricks like this."

Sources said that officials linked to Trump's team contacted investigators days after Trump visited Tel Aviv a year ago, his first foreign tour as US president. Trump promised Netanyahu that Iran would never have nuclear weapons and suggested that the Iranians thought they could "do what they want" since negotiating the nuclear deal in 2015. A source with details of the "dirty tricks campaign" said: "The idea was that people acting for Trump would discredit those who were pivotal in selling the deal, making it easier to pull out of it."

According to incendiary documents seen by the Observer, investigators contracted by the private intelligence agency were told to dig into the personal lives and political careers of Rhodes, a former deputy national security adviser for strategic communications, and Kahl, a national security adviser to the former vice-president Joe Biden. Among other things they were looking at personal relationships, any involvement with Iran-friendly lobbyists, and if they had benefited personally or politically from the peace deal.

Investigators were also apparently told to contact prominent Iranian Americans as well as pro-deal journalists – from the New York Times, MSNBC television, the Atlantic, Vox website and Haaretz, the Israeli newspaper among others – who had frequent contact with Rhodes and Kahl in an attempt to establish whether they had violated any protocols by sharing sensitive intelligence. They are believed to have looked at comments made by Rhodes in a 2016 New York Times profile in which he admitted relying on inexperienced reporters to create an "echo chamber" that helped sway public opinion to secure the deal. It is also understood that the smear campaign wanted to establish if Rhodes was among those who backed a request by Susan Rice, Obama's final national security adviser, to unmask the identities of Trump transition officials caught up in the surveillance of foreign targets.

Although sources have confirmed that contact and an initial plan of attack was provided to private investigators by representatives of Trump, it is not clear how much work was actually undertaken, for how long or what became of any material unearthed.

Neither is it known if the black ops constituted only a strand of a wider Trump-Netanyahu collaboration to undermine the deal or if investigators targeted other individuals such as John Kerry, the lead American signatory to the deal. Both Rhodes and Kahl said they had no idea of the campaign against them. Rhodes said: "I was not aware, though sadly am not surprised. I would say that digging up dirt on someone for carrying out their professional responsibilities in their positions as White House officials is a chillingly authoritarian thing to do."

A spokesman for the White House's national security council offered "no comment" when approached. However, the revelations are not the first time that claims of "dirty tricks" have been aimed at the Trump camp. Special counsel Robert Mueller is leading an investigation into apparent attempts by Trump's inner-circle to dig up damaging information on Hillary Clinton during the 2016 presidential campaign.
Calling this "bloody outrageous" is not an overstatement. While I'm not exactly Ben Rhodes' biggest fan, he's absolutely correct: "digging up dirt on someone for carrying out their professional responsibilities in their positions as White House officials is a chillingly authoritarian thing to do." Partnering with international investigators to do so makes it even worse.
Rhodes is also right that this is not surprising. As we've seen in matters surrounding the Stormy Daniels scandal, the Mueller investigation, and even his own medical records, Trump has had no compunction against using thuggish tactics in his business and personal life. Extending that into the presidency, however, is a whole new ballgame.
Aside from the questions raised in the piece itself, it would obviously be of interest to know who paid for all of this. If government funds were used, it would be worthy grounds for impeachment.
UPDATE: Colin Kahl recounts, via his Twitter stream, how his wife was targeted as part of this operation:
<THREAD> According to this story, in May of last year, Team Trump asked an Israeli intel firm to dig up dirt on me as part of an effort to discredit the Iran deal.

Tonight, as my wife read this story, that date triggered a very creepy memory.https://t.co/QbY6XDXA4Y 1/10

— Colin Kahl (@ColinKahl) May 6, 2018
His conclusion:
But the fact that I even have to think about the possibility that my family was targeted by people working for the President is yet another sign of the fundamental degradation of our country that Trump has produced. 10/10

— Colin Kahl (@ColinKahl) May 6, 2018
Indeed.
___________________
*I should note that the sourcing here is a bit confusing. The Observer, in existence since 1791 and "the world's oldest Sunday newspaper," has been part of the Guardian Media Group since 1993. It is now published online as part of The Guardian's website under dual branding. The piece was co-authored by Mark Townsend, The Observer's home affairs editor, and Julian Borger, The Guardian's world affairs editor. I don't know much about the former but the latter is an incredibly seasoned and respected journalist. This is not some flighty British tabloid.