Trump's Bad Poll Numbers Are Starting To Impact The GOP
President Trump's job approval woes are starting to impact the GOP as a whole.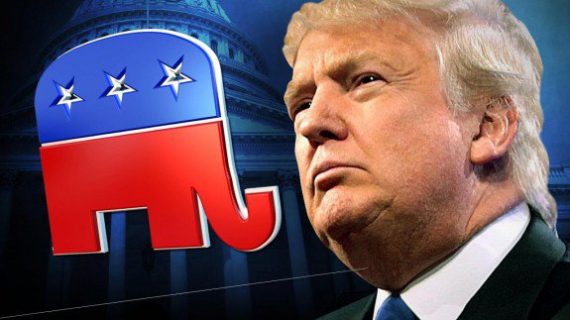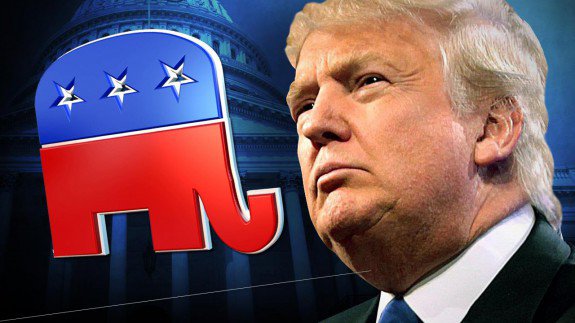 A new poll finds that President Trump's continued woes in polling regarding his job approval are having an impact on his party:
President Donald Trump continues to lag his predecessors in public approval and his unpopularity appears to be trickling down to other Republicans in Washington.

Trump's approval rating, according to a new Pew Research Center survey released Monday, is 39 percent — precisely the same as two months ago. The percentage of Americans who disapprove of Trump is virtually unchanged: 54 percent, compared to 56 percent in February.

Forty-four percent of Americans disapprove of Trump very strongly, according to the poll conducted April 5-11, more than the 30 percent who approve very strongly.

The most profound shifts in the Pew survey are in Americans' perceptions of the GOP beyond Trump. Just 40 percent of Americans have a favorable opinion of the Republican Party, down from 47 percent in January, prior to Trump's inauguration.

(…)

On the issues, Americans trust Republicans over Democrats on dealing with the threat of terrorism by a 12-point margin, 48 percent to 36 percent. The GOP also has a 5-point edge on gun policy, 46 percent to 41 percent.

Americans are more evenly divided on the economy and trade, with Republicans holding 3-point advantages on each, and on taxes. But more Americans think Democrats would do a better job on a number of other issues, including some that were previously GOP strengths.

By an 8-point margin, Americans say Democrats better represent their views on government spending, 48 percent to 40 percent. In January 2013, just days after lawmakers avoided the so-called "fiscal cliff" by passing spending and taxation provisions, Republicans held a 6-point advantage on this question.

Americans now trust Democrats over Republicans when it comes to dealing with immigration, 50 percent to 39 percent. In nine separate Pew surveys conducted over the course of Barack Obama's second term as president, the two parties were never separated by more than 2 points on this question.

On foreign policy, Americans have shifted drastically toward Democrats: Forty-nine percent say the party would do a better job, compared with 36 percent who trust the GOP more. But last April, more Americans trusted Republicans (46 percent) than Democrats (38 percent).

Health care has represented the GOP's most concerted domestic effort so far, and the poll shows little confidence in the party moving forward. A 54 percent majority says Democrats would do a better job on health care, far greater than the 35 percent who say Republicans would do a better job.
This poll comes as it is starting to become evident that recent events overseas, such as the missile strike on Syria and the rising tensions on the Korean peninsula, have not had a significant impact on the President's job approval numbers. As of today, RealClearPolitics continues to show the President as being upside down on job approval, with an average of 42.4% approving of the President's job performance and 50.4% disapproving while Pollster shows the number at 42,4% approval and  51.1% disapproval. While both of these averages show some slight improvement from the low point Trump was at just a few weeks ago, it still represents a historic low for an incoming President who is still more than a week ago from reaching the end of the iconic, though admittedly entirely arbitrary, first 100 days i office. It also comes on the same day that Gallup released a poll showing that the percentage of Americans who think Trump keeps his promises dropping from a high of 68% in February to 45% today, a number that seems only likely to drop further given the fact that Trump has recently backtracked on a number of promises he made during the campaign on issues ranging from health care reform to his claim that he would label China as a "currency manipulator" soon after entering office. All of this adds up to an unpopular President who is unlikely to become more popular in the near future, and now we have at least some confirmation that
Given the fact that we're still a long way from either the 2018 or 2020 elections, it's arguably the case that these early poll numbers don't mean all that much, Outside of a handful of Special Elections, including one tomorrow in Georgia that is likely to result in a runoff between the Democratic candidate and which ever of the large number of Republicans also running for the seat, there's not likely to be much political impact from Trump's low job approval numbers or from the fact that the GOP is sliding in the polls itself. It's also worth noting that the Pew Research poll from which these numbers come also show that public approval for the Democrats has fallen over the same time period from from 51% in January to 45% today. Nonetheless, the fact that Republicans are falling behind on key issues doesn't bode well for their ability to get matters through Congress notwithstanding the fact that they control Congress. Additionally, if Republicans in the House and Senate begin to perceive that close association with Trump could potentially have an impact on their own reelection chances in the midterms which are just over eighteen months away, they could start striking out on their own and assert independence from the White House in ways that make it all the more difficult for a White House that has already been shown to have trouble getting its agenda through Congress to get what it wants out of Capitol Hill. In the end, the Congressmen and Senators up for reelection then are going to act in what they believe is their self-interest regardless of what the White House says or what the President sends out during own of his traditional Twitter tirades, and that could make life in Washington even more unpleasant for the 45th President.