Trump's Solipsism Doomed COVID Fight
The story played out just as we all thought it would.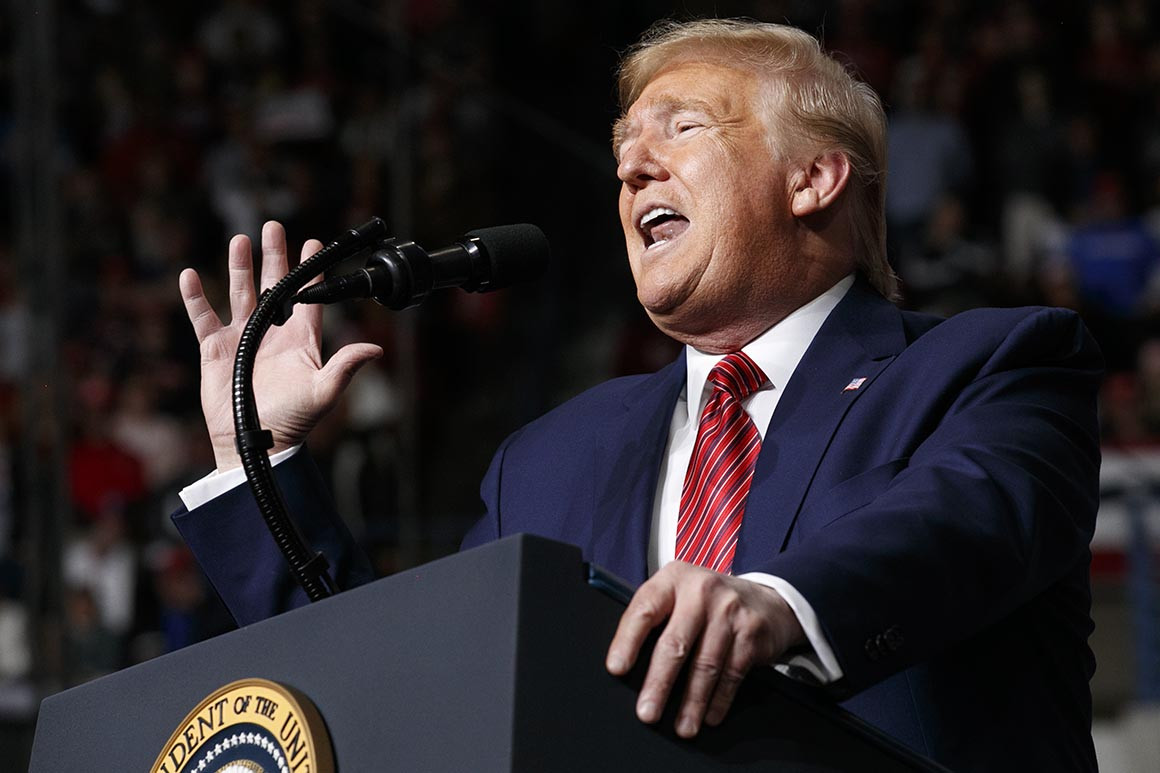 The headline of the long New York Times feature written by Michael D. Shear, Maggie Haberman, Noah Weiland, Sharon LaFraniere and Mark Mazzetti simultaneously says it all and reveals nothing we haven't known all along: "Trump's Focus as the Pandemic Raged: What Would It Mean for Him?"
The lede is as tragic as it is predictable:
It was a warm summer Wednesday, Election Day was looming and President Trump was even angrier than usual at the relentless focus on the coronavirus pandemic.

"You're killing me! This whole thing is! We've got all the damn cases," Mr. Trump yelled at Jared Kushner, his son-in-law and senior adviser, during a gathering of top aides in the Oval Office on Aug. 19. "I want to do what Mexico does. They don't give you a test till you get to the emergency room and you're vomiting."

Mexico's record in fighting the virus was hardly one for the United States to emulate. But the president had long seen testing not as a vital way to track and contain the pandemic but as a mechanism for making him look bad by driving up the number of known cases.
This was literally his approach from the beginning. The very first articles here at OTB looking at the US response to what was then known simply as the "novel coronavirus" noted this.
In a comment on February 28, @Ski summarized it nicely: Trump was "treating this as a PR problem, not a public health crisis." That prompted my post this next day, "No, Mr. President, COVID-19 isn't a Democratic Hoax," pointing to the disastrous consequences that would flow from that mindset.
On March 1, Steven Taylor wrote "COVID-19 and the Trump Administration," lamenting that the crisis was being managed with "clear concern about how the outbreak, and specifically its effects on the stock market, make Trump look."
My March 7 post "Coronavirus Has Been Politicized to Dangerous Effect" pointed to Trump's childish relations with Democratic governors and observed, "It's literally impossible to imagine any President in my lifetime acting this way during a public health crisis" and noted "aside from breaking confidence with the states that depend on federal coordination and subverting the world-class CDC's ability to do its job, this is sowing confusion with the American public."
A follow-up the next day, "Coronavirus Has Been Politicized to Dangerous Effect II," pointed to Trump's disputes with CDC and other public health officials with the dry observation "it would be preferable to have a more stable President at a time like this," adding, "Amplifying particular recommendations from the bully pulpit of the White House could help save lives and provide reassurance."
Steven weighed in with "The Narcissist in Chief," noting that "The way in which the president makes the situation about himself and his political fortunes is continually stunning." A follow-up, "The Narcissist in Chief, II," marveled, "The fact that all that seems to matter to him is the [Dow Jones Industrial Average] is also a clear sign of his lack of qualification for the office he holds."
Finally, on March 9, I wrote a post making it all about him: "Coronavirus Could Kill Trump Presidency." Granting that his losing was overdetermined, that thankfully proved prescient.
The rest of the New York Times story is worth reading as a chronicle of the most epic mismanagement of a crisis imaginable. But the self-absorption of Trump at the root is not by any means new news.