Trump's Top Financial Man Called To Testify Before Grand Jury
The man who knows all of Donald Trump's financial secrets has been called to testify before the Grand Jury investigating Trump lawyer Michael Cohen.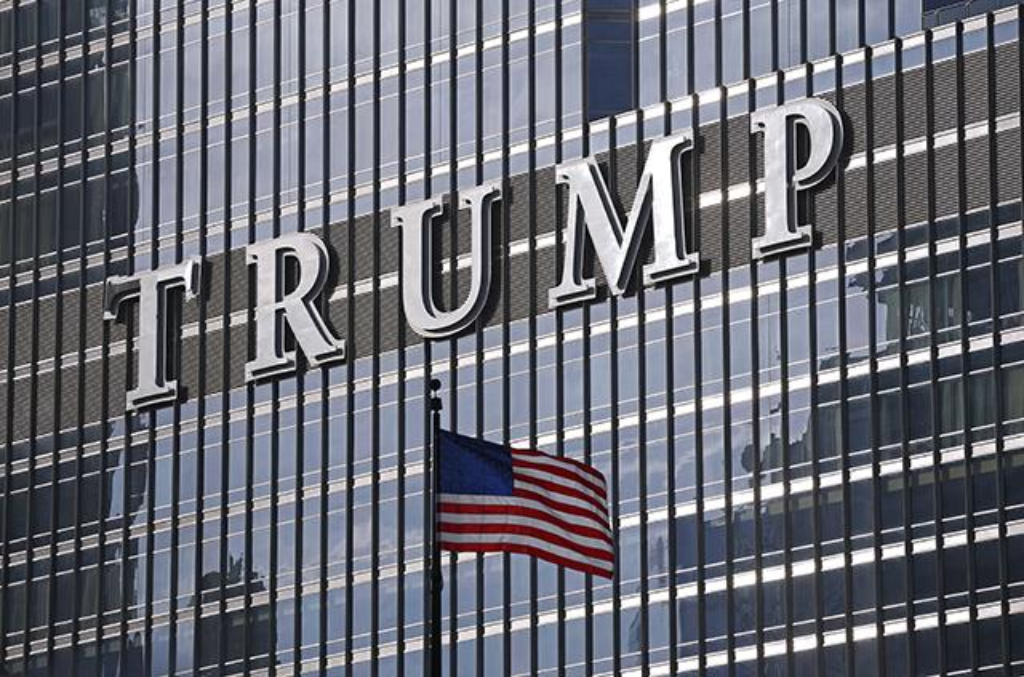 The Wall Street Journal is reporting that the man who has been at the center of President Trump's personal and business finances since the days when Trump's father still controlled what became his son's real estate empire has been called to testify before the Grand Jury investigating Michael Cohen:
Allen Weisselberg, a longtime financial gatekeeper for President Donald Trump, has been subpoenaed to testify before a federal grand jury in the criminal probe of Mr. Trump's former personal lawyer, Michael Cohen, according to people familiar with the investigation.

Mr. Weisselberg is considered a witness in the investigation, the people said. It isn't known whether he has already appeared before the grand jury or what questions prosecutors of New York's Southern District have had for him. The date of the subpoena couldn't be determined.

For decades, Mr. Weisselberg has served as executive vice president and chief financial officer at the Trump Organization, and was once described by a person close to the company as "the most senior person in the organization that's not a Trump." After Mr. Trump was elected, he handed control of his financial assets and business interests to his two adult sons and Mr. Weisselberg.

A spokeswoman for the Manhattan U.S. attorney's office declined to comment. Mr. Weisselberg and a spokeswoman for the Trump Organization didn't respond to requests for comment.

The subpoena illustrates that investigators are seeking input from Mr. Trump's closest colleagues in the Trump Organization, particularly those with knowledge of the company's financial dealings.

Mr. Weisselberg, a reserved accountant associates say is prized by Mr. Trump for his loyalty, has handled personal financial matters for Mr. Trump and has also been linked to payments made to two women who alleged they had sexual encounters with Mr. Trump.

Last year, Mr. Weisselberg arranged for the Trump Organization to pay Mr. Cohen, who had in October 2016 made a $130,000 payment to Stephanie Clifford, a former adult-film actress who claimed she had sex with Mr. Trump a decade earlier and agreed to remain quiet about it. Mr. Weisselberg didn't know about the payment to Ms. Clifford, who goes professionally by Stormy Daniels, when he agreed to a $35,000 monthly retainer for Mr. Cohen, according to a person familiar with Mr. Weisselberg's thinking.

During his effort to secure the retainer, Mr. Cohen showed Mr. Weisselberg records that he said related to expenditures he had made on behalf of Mr. Trump from his personal home-equity line of credit, this person said.

(…)

Federal investigators are looking at whether Mr. Cohen committed bank fraud or campaign-finance violations and are investigating his efforts to eliminate negative publicity for Mr. Trump during the 2016 campaign, according to people familiar with the matter. Mr. Cohen has denied wrongdoing and hasn't been charged with any crimes.

Mr. Weisselberg's ties to the Trump family date back to days of working for the real-estate firm owned by Mr. Trump's father, Fred, in the 1980s. He later came to the Trump Organization, where he reported directly to Donald Trump and worked out of an office in Trump Tower.

He was long an understated presence—one former colleague told the Journal in 2016 that Mr. Weisselberg "fits in with the wallpaper"—but with a temper that flared at times and an ability to crunch numbers rapidly, former executives said.

Mr. Weisselberg long performed tasks such as arranging for checks that Mr. Trump would sign, but also took on an increasingly large role at the company. If he thought there might be questions about whether or not to pay a supplier the full amount the Trump Organization owed, he would direct executives to check directly with Mr. Trump, one former executive said.

Over the years, Mr. Weisselberg has handled dealings with banks and other important matters, according to the former executives. He oversaw many of Mr. Trump's personal transactions, the Journal has reported, citing a former Trump executive, including paying household expenses as well as the purchases of boats, planes or other personal properties.

For years, at least through the financial crisis, Mr. Weisselberg prepared Mr. Trump's tax returns, according to one former Trump Organization employee.
More from The New York Times:
Federal investigators in Manhattan have asked to interview Allen Weisselberg, the chief financial officer of the Trump Organization, as part of their investigation into President Trump's former lawyer Michael D. Cohen, according to two people familiar with the matter.

It was not clear whether Mr. Weisselberg was issued a subpoena or was asked to answer questions voluntarily. Either way, the development suggests that federal prosecutors in the Southern District of New York are scrutinizing at least some financial dealings of the Trump family business, a line that the president has publicly warned the special counsel in the Russia investigation, Robert S. Mueller III, not to cross.

The New York prosecutors, who are operating on a separate track from Mr. Mueller's team, are investigating Mr. Cohen on a number of fronts, including payments he arranged before the presidential election to women who had claimed that they had affairs with Mr. Trump. The prosecutors' interest in Mr. Weisselberg was first reported by The Wall Street Journal.

The development set off alarm bells within the Trump Organization, an umbrella company for Mr. Trump's holdings, because of the scope of Mr. Weisselberg's responsibilities. He has handled its finances for decades, has been involved with the Trump Foundation, has managed the president's private trust and has at times reviewed the Trump presidential campaign's books.

(…)

The president, who has long refused to release his tax returns, is especially sensitive to any moves by federal prosecutors to dig in to his business affairs. After his election, Mr. Trump resigned his role in his company but retained his ownership and turned over management to his two oldest sons, Eric and Donald Jr.

Asked by The Times a year ago whether Mr. Mueller would cross "a red line" if he began investigating the family businesses, Mr. Trump replied, "I would say yeah. I would say yes."

Yet, in some ways, it is harder for the president to criticize the New York prosecutors than it is to attack Mr. Mueller. His most fervent allies portray Mr. Mueller as a runaway prosecutor whose supervisor, Rod J. Rosenstein, the deputy attorney general, should be removed from office. Mr. Trump routinely claims that Mr. Mueller is leading "a witch hunt."
While not nearly as prominent a presence as his sons Donald Jr. and Eric, daughter Ivanka, and lawyer Michael Cohen, Weisselberg is perhaps the most important person in Trump's orbit. As noted above, he has been working in some capacity for what eventually became The Trump Organization, the umbrella organization under which all of the President's business dealings are organized, since the 1980s when Trump and his father were still working together before the younger Trump took over operation of the family business. He started out as one of the business's many in-house accountants and worked himself up the ranks over the years to the point where he has become the person with the most direct knowledge of the finances of The Trump Organization and the members of the Trump family, including the President himself. Indeed, it's been said that Weisselberg may know more about the details of Trump's finances and business dealings than Trump himself does. It's also been reported that Weisselberg has been the person responsible for the preparation and review of the President's tax returns for the better part of the past twenty years. In the words of one commentator this morning in Morning Joe, Weisselberg knows everything there is to know including, to borrow a phrase, "where the bodies are buried" when it comes to the President's financial dealings.
This news is significant in light of the release earlier this week of the tape of a conversation between Trump and lawyer Michael Cohen at which the two men discussed purchasing the rights to the story former Playboy model Karen McDougal, who claims she had an affair with the President around the time that Trump's wife gave birth to their son Barron. Weisselberg's name came up several times during that meeting as Cohen was describing to Trump how the deal would be structured and how they could potentially hide the source of any payment that was made and the reason behind it. Obviously, then, Weisselberg can be assumed to have knowledge regarding this matter and may also have information regarding the contemporaneous agreement that Cohen negotiated with adult film star Stormy Daniels under which she received $150,000 in exchange for her silence. In that case, Cohen initially claimed that Trump had no knowledge of the transaction, but that claim has been refuted by Rudy Giuliani, who has been part of Trump's legal team for several months now. Giuliani, of course, made headlines when he acknowledged during an interview on Fox News Channel that Trump knew about the agreement with Daniels and that he had reimbursed Cohen for the payments made to her, a revelation that refutes the claims previously made regarding the transaction. In any case, it's likely that Weisselberg would be questioned about both these transactions in addition to his knowledge regarding other parts of Trump's financial dealings that may be relevant to the New York City Grand Jury currently investigating Michael Cohen.
In addition to the Cohen Grand Jury, it also seems axiomatic that what Weisselberg knows about Trump and his finances is something that is likely to be of significant interest to Robert Mueller and his team of investigators. It's possible, of course, that they've already talked to him or that they are likely to seek to do so at some point in the near future. In this regard, it's worth noting that there is no privilege preventing Weisselberg, who is not an attorney, from testifying or being compelled to answer questions about Trump and that there would be little basis upon which either Weisselberg or Trump could stop Mueller or the investigators in New York from pursuing a line of inquiry that he may have knowledge of, whether that knowledge is direct or indirect. Additionally, from what has been said about Weisselberg it seems unlikely that he's going to be willing to fall on his sword or perjure himself on Donald Trump's behalf.
In any case, along with the other news today regarding Michael Cohen's claim that Trump knew about the June 2016 Trump Tower meeting long before it was reported in the press in July 2017 and that Special Counsel Robert Mueller is giving Trump's Twitter feed a look as part of his obstruction of justice inquiry, it's a bad news day for Trump notwithstanding today's solid GDP numbers. Expect an epic tweetstorm this weekend to try to divert attention away from the bad news.