Unskewed Polls Guy Now Claiming Election Was Stolen
Dean "Unskewed Polls" Chambers is back, and he's as deluded as ever.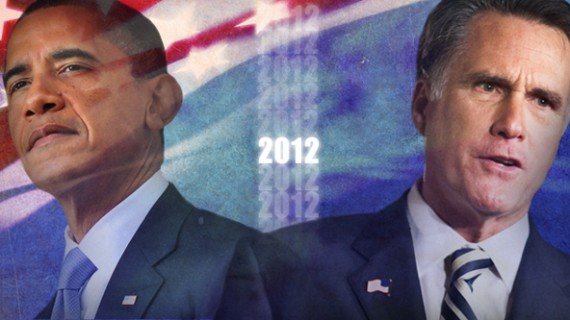 As Steven Taylor has already noted, Dean Chambers, an otherwise mediocre writer who somehow decided that he could personally manipulate polling results he clearly didn't fully understand, attained fame on the right during the final month of the election by asserting that the polls were "skewed" because pollsters were oversampling Democrats. Along with many others, I explained at the time, here and here, why his arguments were utter nonsense, but that didn't stop many prominent people on the right from rallying behind him not because his arguments made sense, but because the news he was sharing made them feel good. The election, of course, demonstrated quite emphatically the the polling that had shown the President leading Romney at the state level, and building up an Electoral College majority that made Romney's task nearly impossible in the end. Initially Chambers responded to the news by admitting he was wrong and criticizing conservative pollsters like Scott Rasmussen who were clearly wrong, although he failed to apologize for his vile smear against New York Times polling analyst Nate Silver. Now, though, Chambers has apparently joined the ranks of those people who claim that the election was stolen by fraud at the swing state level:
Pro tip for Dean Chambers: When you completely embarrass yourself by declaring the polls to be "skewed" (they weren't), call out Nate Silver for being potentially gay (as if it would impact his analysis), and beclown yourself all over the national scene, don't follow up such a performance by setting up a website declaring t
But you, sir, by peddling in such blatantly filthy silliness, are the enemy of the conservative movement. You actively seek to profit by misleading your fellow citizens and supposed ideological allies. You contribute to an epistemic bubble and make it harder for everyday Americans to discern truth from fiction, partisanship from objectivity, and skewed from unskewed. You are the very definition of a troll.
A perusal of Chamber's new site reveals that he is peddling in the same kind of paranoid conspiracy theories about stolen elections that I've seen from some other elements of the right in the weeks after the election, and not all that dissimilar from similar theories we saw from the losing side in 2004 and 2008.
With respect to Pennsylvania, for example, he points to the fact that President Obama won 59 heavily African-American voting precincts in Philadelphia with 100% of the vote. As I noted when I wrote about this after the election, though, this isn't all that surprising considering that the President got a nearly 100% of the African-American vote nationwide, and that these are precincts in which, in many cases, The Philadelphia Inquirer could not find a single registered Republican. Finally, the President won the City of Philadelphia by over 450,000 votes, so huge margins of victory in the precincts where African-Americans live aren't at all surprising. Add to all of the fact that there were many Philadelphia precincts where Obama got 100% of the vote in 2008, and this outcome really isn't all that surprising and, by itself, not evidence of voter fraud.
Chambers' claims with respect to Ohio are similar to those for Pennsylvania, principally the fact that there were a number of precincts in Cleveland, also heavily African-American, where Romney get no votes at all. Again, though, this is not evidence of voter fraud in and of itself. President Obama won Cuyahoga County by more than 235,000 votes, grabbing just under 69% of the vote. Given this, it's not surprising that there might be African-American precincts where Romney got no votes. Moreover, as in Pennsylvania, it's absurd to think the Mitt Romney was going to be competitive in inner city precincts that are predominantly African-American. This isn't fraud, it's demography.
Moving on to Virginia, Chambers demonstrates here that he has absolutely no understanding of politics:
For the entire evening, as the vote totals were coming in, Mitt Romney lead in Virginia and continued to lead up to the point where 97% of the voting divisions were counted in Virginia and Romney held a 50 percent to 49 percent lead, enough of a lead that should have been upheld with only three percent of the votes left to be counted. When they finished counting the votes in the state, at the last minute the total went to 51.1 percent to 47.4 percent in favor of Obama, after showing a lead of 1-4 percent lead in favor of Romney the entire night.
Has this guy never watched election returns before? There's a very simple reason why this happened. For much of the night, the numbers coming from Virginia were coming from counties that were very pro-Romney. For the most part, these were rural counties with smaller populations than areas like Northern Virginia and the Tidewater area. Additionally, the Virginia Board of Elections announced early in the evening on Election Night that vote totals from those areas would be coming in slowly because of the fact that people were still voting and there were unusually long lines. Indeed, at 9:00pm that night, one hour after the polls have closed, there were reports from across Northern Virginia of people still standing in lines waiting to vote, with estimates that it could be as much as another hour before many of those people would be able to get inside to vote (fortunately, it was a relatively warm night that night.) Results from those precincts would not be reported until voting had concluded. Chambers goes on to list eight Virginia jurisdictions that put Obama over the top. Five of those jurisdictions have large African-American populations. The other three (Alexandria, Arlington County, and Fairfax County) are areas that have been going Democratic for years now. Once again, no evidence of fraud.
Finally, Chambers hits Florida where he claims, well, I'm not sure what he claims here because all he does is list a bunch of precincts in in Broward County where the President got 90% or more of the vote. Without knowing for sure, I'm going to guess, safely I would submit, that these are all heavily African-American and/or Latino areas. Once again, not a surprise to see the President doing well in those types of areas.
There's no fraud here, and Chambers has revealed himself to be a Class A political hack by even suggesting it.