Voter Enthusiasm Shifting Democratic In Wake Of Kavanaugh Fight?
The first poll taken in the wake of the Kavanaugh nomination fight suggests the voter enthusiasm gap is shifting toward Democrats.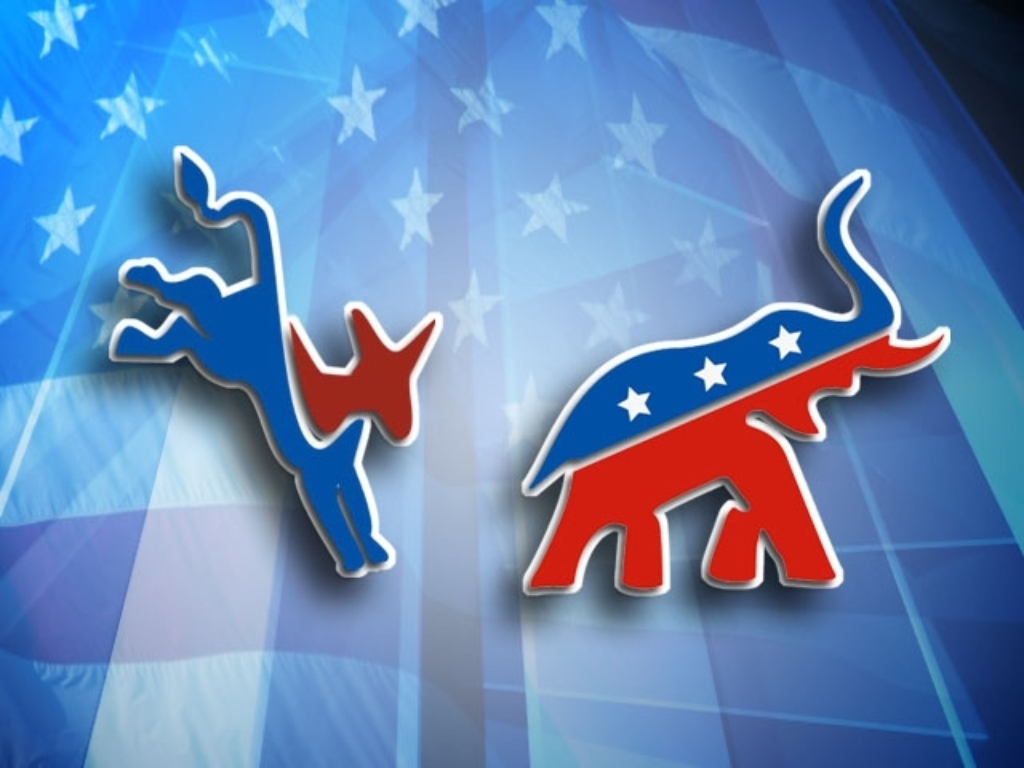 One of the first polls taken in the wake of the confirmation of Justice Brett Kavanaugh appears to show that Democrats are more highly motivated to vote than Republicans as a result of the confirmation fight:
Republicans are touting the confirmation of Supreme Court Justice Brett Kavanaugh as rocket fuel for the GOP grass roots in next month's midterm elections, but it's Democrats who appear more energized by the nomination fight, according to a new POLITICO/Morning Consult poll.

Kavanaugh's confirmation is not popular: In the poll, which was conducted after last week's Senate vote, 46 percent of voters said the Senate "made the wrong decision" in approving the controversial judge, while 40 percent said it was right to elevate him to the high court.

And following the GOP-led effort to push through his nomination, enthusiasm among Democratic voters has surged. More than 3 in 4 Democrats (77 percent) say they are "very motivated" to turn out and vote in the midterms — more than the 68 percent of Republicans who say they're "very motivated."

Prior to Kavanaugh's confirmation, some polls had showed an uptick in GOP interest in this year's elections. And it's possible the fight over his nomination may have more positive effects for Republicans in key red states in the battle for control of the Senate — like Indiana, Missouri, Montana and North Dakota — than nationally, where Kavanaugh is less popular.

But the POLITICO/Morning Consult poll findings suggest that Republicans' decision to confirm Kavanaugh lacks broad support and has animated Democrats with only four weeks to go until President Donald Trump's first midterm elections.

(…)

More than three-quarters of Democrats, 78 percent, say the Senate made the wrong decision in confirming Kavanaugh, while just 11 percent say it was the right decision. Support for Kavanaugh's confirmation among Republicans lags slightly at 73 percent, compared to 12 percent who say it was the wrong decision.

Independent voters are far less supportive of the decision to confirm Kavanaugh: 47 percent say the Senate erred in confirming him, while 34 percent say it made the right decision.

Asked whether it would make them more or less likely to vote for a Senate candidate who supported confirming Kavanaugh, 36 percent of voters say it would make them less likely — more than the 31 percent who would be more likely to vote for a Kavanaugh-supporting Senate candidate. Roughly a third said it would make no difference in their vote (22 percent) or had no opinion (10 percent).

A plurality of voters, 44 percent, said the confirmation process gave them a less favorable view of Kavanaugh — including 36 percent who said it made them view him much less favorably — while 30 percent said it made them more favorable toward him.

(…)

The poll also shows a spike in voter enthusiasm — particularly among Democrats.

"Brett Kavanaugh's Senate confirmation battle appears to be a significant motivator, as voter enthusiasm for the upcoming midterms has hit its highest point since Morning Consult and POLITICO began tracking the issue," said Tyler Sinclair, Morning Consult's vice president. "In this week's poll, 70 percent of voters say they are very motivated to vote — including 77 percent of Democrats, 68 percent of Republicans, and 60 percent of independents. One month ago, 64 percent said they were very motivated — including 67 percent of Democrats, 69 percent of Republicans, and 55 percent of independents."
As noted, this poll was taken largely after the Kavanaugh confirmation process ended on Saturday, by which time it was apparent which way the battle was going to end up. Prior to this, polling was beginning to indicate that the major impact of the Kavanaugh fight was an uptick in Republican enthusiasm that appeared to be helping Republicans in Senate races in states such as North Dakota and Tennessee. Since then, the question has turned to the question of whether the GOP would be able to maintain that level of enthusiasm in the wake of victory, or whether Democrats would benefit from the large segment of the public that continues to oppose the Kavanaugh nomination even now that it's over and the fact that it's generally the case that voters are more motivated by anger and outrage than they are by the desire to thank their political party for a victory that will be a month in the past by the time Election Day rolls around. This poll, while only one so far, would seem to suggest that Democrats will be more likely to benefit from the aftermath of the Kavanaugh fiasco.
This, of course, is the reason why President Trump and other Republicans are likely to keep the memory of the Kavanaugh fight fresh in the minds of Republican voters. As I said, there's at least some evidence in the polls that the Kavanaugh fight has tipped the balance in the battle for control of the Senate, even though it seems unlikely to have much of an impact on the battle for control of the House of Representatives. Because of this, we've seen Republican candidates slipping ahead of their Democratic challengers in not just North Dakota and Tennessee, but also Arizona, Texas, and Nevada. Whether this is just a blip on the radar or part of a trend that will last for the next three weeks remains to be seen, though. If this new poll is correct and enthusiasm starts edging back in favor of the Democrats, then Republicans could easily see those gains slip away as we get closer to Election Day. This would seem to be especially true given the fact that there's likely to be something that will have an impact on the race that will occur over the next three weeks. It may not have the same impact as the Kavanaugh nomination or 2016's Jim Comey letter, but given how close some of these races are any impact at all could end up being significant.