What Republican Wave?
So far at least, there is no evidence that 2014 will be a "wave election."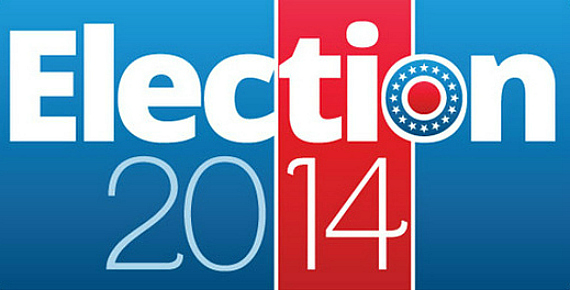 With the mid-term elections approaching, Republican politicians and conservative pundits remain hopeful about the party's chances, and looking at the numbers its easy to see why. The Presidents job approval numbers, both overall and on specific issues such as the economy and foreign policy, remain quite low and seem unlikely to change significantly over the 69 days between now and election day. In the Senate, where nearly all of the attention is focused this year, the GOP seems to be well positioned to take control of the Senate given the fact that the majority of competitive races are in states that Mitt Romney won in 2012 and John McCain won in 2008. Add in the fact that Republicans tend to have more favorable turnout in midterm years, and everything seems to be in place for a good GOP year.  Notwithstanding all of this, though, as Larry Sabato notes at Politico, there are no signs at all that 2014 will be any kind of Republican wave, and it remains well within the realm of possibility that Republicans could once again fall flat in their bid to take over the Senate:
This is President Obama's sixth-year-itch election. The map of states with contested Senate seats could hardly be better from the Republicans' vantage point. And the breaks this year—strong candidates, avoidance of damaging gaffes, issues such as Obamacare and immigration that stir the party base—have mainly gone the GOP's way, very unlike 2012.

Nonetheless, the midterms are far from over. In every single one of the Crystal Ball's toss-up states, (Alaska, Arkansas, Iowa, Louisiana and North Carolina), the Republican Senate candidate has not yet opened up a real polling lead in any of them. Democratic nominees have been running hard and staying slightly ahead, or close to, their Republican foes. (See Politico's interactive Senate ratings.)

Earlier this year, we published a "wave chart" giving the range of Senate election outcomes, from ripple to tsunami. Sometimes tidal waves, such as the 2006 Democratic swell that gave the party control of both houses of Congress, develop in late September or October. That's certainly still a possibility for the GOP in 2014. However, the summer is waning, and as Labor Day approaches our estimate remains a Republican gain of four to eight seats, with the probability greatest for six or seven seats—just enough to put Republicans in charge of Congress' upper chamber. The lowest GOP advance would fall two seats short of outright control; the largest would produce a 53-47 Republican Senate.

 A year ago, it was not hard to find Republican leaders who privately believed the party could score a dramatic breakthrough in the Senate, with the GOP emerging with perhaps 55 or 56 seats. This objective was vital not just for the jousting during President Obama's final two years in the White House. At least as important is the fact that the GOP sees a 

much less friendly Senate map

 in 2016, when it will have to defend 24 of 34 seats, including incumbents elected in 2010 in Democratic states such as Illinois, Pennsylvania and Wisconsin. In addition, presidential year turnouts usually draw far more minority and young voters to the polls, most of whom reliably vote Democratic from top to bottom of the ballot. A thin GOP Senate majority created this November could turn out to be very short-lived.

As we've said manytimes, 2014 should be a Republican year, with GOP gains in both houses of Congress. Yet Republicans have a terrible record of beating incumbent Democratic senators, going back to their last good year in this category, 1980. There is no obvious way for the GOP to gain the six seats necessary for control without taking down some incumbent Democrats, a task at which Republicans have struggled—they haven't beaten more than two Democratic Senate incumbents since that huge 1980 landslide.
Sabato goes on to analyze each of the battleground races this year and, as he notes there is no sign yet that the GOP is headed for a massive win like what they saw in 2010 or what Democrats saw in 2006. Off the top, there are three states — West Virginia, Montana, and South Dakota, that seem as though they are definite Republican pickups. Beyond that, though, the math gets much more complicated. In North Carolina, Senator Kay Hagen maintains a narrow lead over State House Speaker Thom Tillis thanks to the presence of a Libertarian Party candidate that is garnering roughly 6% in the polls. Since North Carolina does not have a runoff, Hagan only needs to garner a plurality of the vote. In Arkansas, Mark Pryor remains within the margin of error against Congressman Tom Cotton and the still-large number of undecided voters in the polls suggests the race could go either way. In Louisiana, the head-to-head matchup between Mary Landrieu and Bill Cassidy, which would be held in December assuming Landrieu fails to get above 50% of the vote in November as expected, is similarly a dead heat. And, in Alaska Senator Mark Begich still leads newly minted Republican nominee Dan Sullivan, although the first poll taken after Sullivan won the nomination does show him slightly ahead. In the meantime, Republicans also have to worry about defending open seats in Georgia and Kentucky where there is at least a slight possibility of a Democratic pickup in one or both races. Finally there are three races that could be surprises. Iowa where Joni Ernst and Bruce Braley are basically tied in the race to replace Tom Harkin, and Michigan where Congressman Gary Peters has a thing lead outside the margin of error over former Secretary of State Terry Lynn Land, and Colorado where Senator Mark Udall is locked in a tight race with Congressman Cory Gardner. Seemingly out of the picture, at least for now, are states that some Republicans had hoped the party would be competitive such as Virginia, New Hampshire, and Oregon.
Looking at these numbers, it's easy to see how the GOP could pick up a small majority in the Senate in November. In addition to the three states that seem to be locks, the party would need to pick up just three more states to get to the 51-49 seat margin that they need. That could come either from the four races against Democratic incumbents in Romney states, or from a combination of wins there and a win or two in any of the three close races. Of course, it would also require that the GOP hold on to both Georgia and Kentucky since a loss in either or both of those races would mean having to pick up a Democratic seat elsewhere to make up for that loss. At the same time, it's also easy to see how the Democrats could end up holding on to the Senate. Kay Hagan could continue to benefit from a third-party candidate in North Carolina, Mary Landrieu could once again pull victory from the jaws of seeming defeat, Mark Begich could become the first two-term Democratic Senator from Alaska in 30 years, and either Alison Lundergan Grimes or Michelle Nunn could end up winning their races. Democrats would still end up losing seats this year,and their majority may exist in 2015 thanks only to Joe Biden's tie-breaker vote, but it would still be a majority and that would make things much easier for the President when it comes to things like Judicial and Executive appointments during his final two years in office.
What doesn't seem likely at all at this point, though, is a massive Republican wave in the Senate that gives them the kind of majority they had after 1980 or 1994, or that Democrats had after 2006 and 2008. Theoretically, the GOP won every race I've listed above they'd end up with a 55-46 majority. Throw in a couple of the races that no longer seem competitive and it could go even higher. It just doesn't seem as though that's likely to happen, though, for the reasons that Sabato cites. If there was going to be a wave, one would think we'd see some signs of it by now. Instead, except for the races that Democrats have essentially given up on like South Dakota, Montana, and West Virginia, we see races that are within the margin or error or close to it. Unless that changes significantly in the weeks after Labor Day, it's likely that the issue of who controls the Senate after November will be a nail biter and, thanks to the potential for runoff elections in Louisiana in December and Georgia in January, we may not even know who controls the Senate for many weeks after Election Day.