Woodward Book Reveals There Is No Plan In Afghanistan
According to a new book from Bob Woorward, American policy in Afghanistan is the result of a decision making process that can only be described as chaotic at best.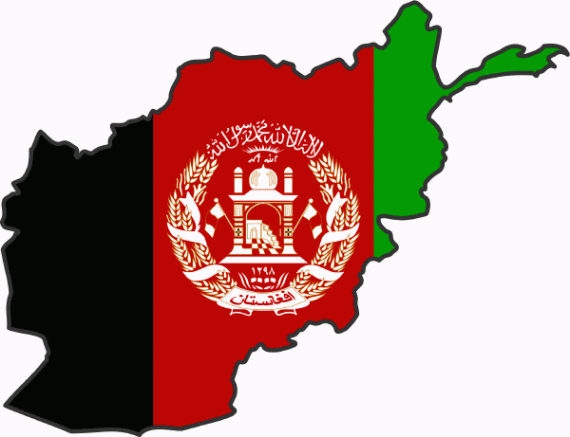 Legendary Washington Post reporter Bob Woodward is out with another one of his inside-access tell-all books, this one about the internal debates in the Obama Administration over the War in Afghanistan, and reading it one comes away with the impression that the Administration has never been able to articulate to itself what it wants to do in Afghanistan:
WASHINGTON — Some of the critical players in President Obama's national security team doubt his strategy in Afghanistan will succeed and have spent much of the last 20 months quarreling with one another over policy, personalities and turf, according to a new book.

The book, "Obama's Wars," by the journalist Bob Woodward, depicts an administration deeply torn over the war in Afghanistan even as the president agreed to triple troop levels there amid suspicion that he was being boxed in by the military. Mr. Obama's top White House adviser on Afghanistan and his special envoy for the region are described as believing the strategy will not work.

The president concluded from the start that "I have two years with the public on this" and pressed advisers for ways to avoid a big escalation, the book says. "I want an exit strategy," he implored at one meeting. Privately, he told Vice President Joseph R. Biden Jr. to push his alternative strategy opposing a big troop buildup in meetings, and while Mr. Obama ultimately rejected it, he set a withdrawal timetable because, "I can't lose the whole Democratic Party."

But Mr. Biden is not the only one who harbors doubts about the strategy's chances for success. Lt. Gen. Douglas E. Lute, the president's Afghanistan adviser, is described as believing that the president's review did not "add up" to the decision he made. Richard C. Holbrooke, the president's special representative for Afghanistan and Pakistan, is quoted saying of the strategy that "it can't work."

(…)

Although the internal divisions described have become public, the book suggests that they were even more intense and disparate than previously known and offers new details. Mr. Biden called Mr. Holbrooke "the most egotistical bastard I've ever met." A variety of administration officials expressed scorn for James L. Jones, the retired Marine general who is national security adviser, while he referred to some of the president's other aides as "the water bugs" or "the Politburo."

Adm. Mike Mullen, chairman of the Joint Chiefs of Staff, thought his vice chairman, Gen. James E. Cartwright, went behind his back, while General Cartwright dismissed Admiral Mullen because he wasn't a war fighter. Defense Secretary Robert M. Gates worried that General Jones would be succeeded by his deputy, Thomas E. Donilon, who would be a "disaster."

Gen. David H. Petraeus, who was overall commander for the Middle East until becoming the Afghanistan commander this summer, told a senior aide that he disliked talking with David M. Axelrod, the president's senior adviser, because he was "a complete spin doctor." General Petraeus was effectively banned by the administration from the Sunday talk shows but worked private channels with Congress and the news media.

And the book recounts incidents in which Adm. Dennis C. Blair, then the national intelligence director, fought with Rahm Emanuel, the White House chief of staff, and John O. Brennan, the counterterrorism adviser.

During a daily intelligence briefing in May 2009, Mr. Blair warned the president that radicals with American and European passports were being trained in Pakistan to attack their homelands. Mr. Emanuel afterward chastised him, saying, "You're just trying to put this on us so it's not your fault." Mr. Blair also skirmished with Mr. Brennan about a report on the failed airliner terrorist attack on Dec. 25. Mr. Obama later forced Mr. Blair out.
Other revelations in the book make it clear that things are incredibly chaotic behind the scenes when it comes to foreign policy in the Obama Era:
— Obama told Woodward in the July interview that he didn't think about the Afghan war in the "classic" terms of the United States winning or losing. "I think about it more in terms of: Do you successfully prosecute a strategy that results in the country being stronger rather than weaker at the end?" he said.

— The CIA created, controls and pays for a clandestine 3,000-man paramilitary army of local Afghans, known as Counterterrorism Pursuit Teams. Woodward describes these teams as elite, well-trained units that conduct highly sensitive covert operations into Pakistan as part of a stepped-up campaign against al-Qaeda and Afghan Taliban havens there.

— Obama has kept in place or expanded 14 intelligence orders, known as findings, issued by his predecessor, George W. Bush. The orders provide the legal basis for the CIA's worldwide covert operations.

(…)

— A classified exercise in May showed that the government was woefully unprepared to deal with a nuclear terrorist attack in the United States. The scenario involved the detonation of a small, crude nuclear weapon in Indianapolis and the simultaneous threat of a second blast in Los Angeles. Obama, in the interview with Woodward, called a nuclear attack here "a potential game changer." He said: "When I go down the list of things I have to worry about all the time, that is at the top, because that's one where you can't afford any mistakes."

– Afghan President Hamid Karzai was diagnosed as manic depressive, according to U.S. intelligence reports. "He's on his meds, he's off his meds," Woodward quotes U.S. Ambassador Karl W. Eikenberry as saying.
Perhaps the most striking thing that the book reveals is the fact that, almost from Day One, President Obama was looking for an exit strategy from Afghanistan despite the fact that he had spent most of the 2008 Presidential campaign striking a very different tone:
WASHINGTON (AP) _ Contending that the U.S. is not pursuing a sound strategy for keeping Americans safe, Democratic presidential candidate Barack Obama said Tuesday that fighting al-Qaida and the Taliban in Afghanistan would be his top priority after ending the war in Iraq.

"This is a war that we have to win," Obama said in remarks prepared for delivery at the International Trade Center in Washington.

In a major speech on Iran and national security, Obama said he would also secure nuclear weapons and materials from terrorists and rogue nations, achieve "true energy security," and rebuild the nation's international alliances.

The speech sets the stage for Obama's upcoming visit to Iraq and offers a high-profile explanation of his opposition to the war and his pledge to complete a U.S. troop pullout within 16 months of becoming president. It also gives him a forum for criticizing President Bush and his rival for the presidency, Republican John McCain.

"By any measure, our single-minded and open-ended focus on Iraq is not a sound strategy for keeping America safe," Obama said. "In fact — as should have been apparent to President Bush and Sen. McCain — the central front in the war on terror is not Iraq, and it never was."
That was June 2008, and then-Senator Obama's position that Afghanistan, not Iraq, was the war that America needed to concentrate on fighting was one that resonated with many voters. By the time he was actually in office, though, the President was trying to talk his advisers into pursuing an exit strategy.
Now personally, I don't have a problem with that. As I've said repeatedly here over the past several months, the strategy we're pursuing now in Afghanistan seems to be incredibly misguided and destined only to suck us further into a quagmire that we don't need to be involved in. While I may have been the case that Afghanistan was the "central front" in the War on Terror at some point in the past, that just doesn't seem to be the case anymore, and trying to establish a functioning a democracy in a nation that still has a tribal culture strikes me as being a fools errand.
Nonetheless, it's striking that the Obama Administration is so internally divided over what is undoubtably the central foreign policy issue of their time, and the fact that their disagreements led to the creation of a plan that basically makes nobody happy seems to me to be a recipe for failure.
There's another policy review coming up in December. Perhaps, with the election behind him, the President will feel less encumbered by domestic politics and will put the nation on a path toward withdrawal. Based on what Woodward describes about how decisions are made in the Obama White House, though, I'm not optimistic.