A Few Thoughts on the Election and Poll Interpretation
And, not surprisingly, about parties.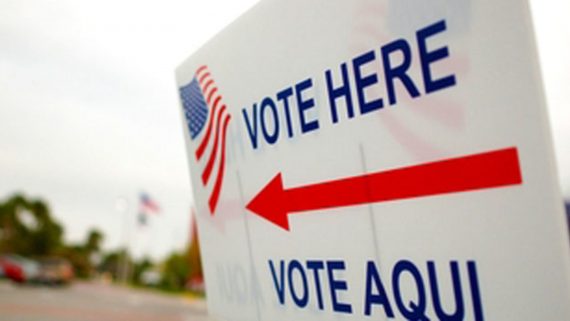 While I agree with James Joyner that this week's elections should not be considered predictive of 2024 and that we shouldn't draw broad conclusions, I have a thought or two.
First, having an actual choice on a ballot is different from having an opinion outside of the context of such a choice. In other words, it is relatively easy for individuals to have serious concerns about Biden's age or about the state of the economy in an opinion poll. It is thoroughly another circumstance to have to make a choice, on a ballot, between Trump and Biden. As such, I think all polling needs to be understood in that context. I would add that especially when looking at approval numbers, that it is entirely possible to not approve of the job that a given president is doing and still find that voting for the president is your best option.
Second, along those lines, let's not forget that most elections in recent years have had more good news for Democrats than Republicans, on balance.
I would point readers to Nate Silver's Substack.
Consider all the elections since Donald Trump became president in 2016 when Trump wasn't on the ballot himself:
Also, G. Elliot Morris notes the following on his Substack as it pertains to the predictability of polling this far out:
Research from political scientists Robert Erikson and Christopher Wlezien shows that, between 1952 and 2008, polls taken 300 days before the general election had no predictive value. In statistical terms, they found that polls have an R-squared value of roughly O in January of an election year. That's basically the track record of an (untrained) monkey throwing darts at a dartboard. Plus, as of today, we're currently 365 days out from the election – quite a bit further out than Erikson and Wlezien were
even willing to look, given the variability of their data.
Morris notes that while increased polarization has somewhat increased the predictive nature of polling, it is still too far out for people to have so much anxiety over the polls, let alone for the press to be trying to frame the 2023 elections in terms of those polls (let alone a specific one).
But look, I get it, if you are someone who finds a second Trump term to be a real threat to democratic governance in the United States then you find it really hard to see positive numbers in his column.
Still, I will return to the first point: the evidence to date has been that with a handful of exceptions, the GOP is proving itself to be less popular than the Democrats when actual ballots are involved. Indeed, the only reason there is a threat that Trump will win the presidency in 2024 is because of the Electoral College. Again, lest we forget, Trump lost the popular vote both in 2016 and 2020, and he lost worse in 2020 than he did in 2016.
Of course, I continue to think that our core problem is that the undemocratic elements of our system, especially at the national level (the EC, the unrepresentative Senate, and the too-small House with its largely uncompetitive elections) all make it such that the GOP can still have enough hope to win without having to adapt. Competition should lead to losing parties to adapt. But if that can eke out power (e.g., the EC and in the Senate in particular, but even in uncompetitive House districts, which is most of them) without adapting, we get stagnation at best and, at worst, we get MTG's and Matt Gaetz's and Donald Trumps.
Again, any sane electoral system would have handed Donald Trump a defeat in November of 2016. Had that happened, we would be much better off as a country. And I say that because, specifically, the GOP would have had to realize that it needed to adapt. Instead, Trump wins and then fuels the party's evolution into where it currently is.
As I have noted elsewhere, competition is supposed to hone the competitors. If your football team loses, you expect them to play better, which often means new players, coaches, and playbooks. But if you can lose and still win, there is far less need to adapt.
Representative democracy without an adequate representation feedback loop is an unhealthy democracy flirting with crisis.