An Example of Illegal Voting
An arrest underscores what the problem isn't.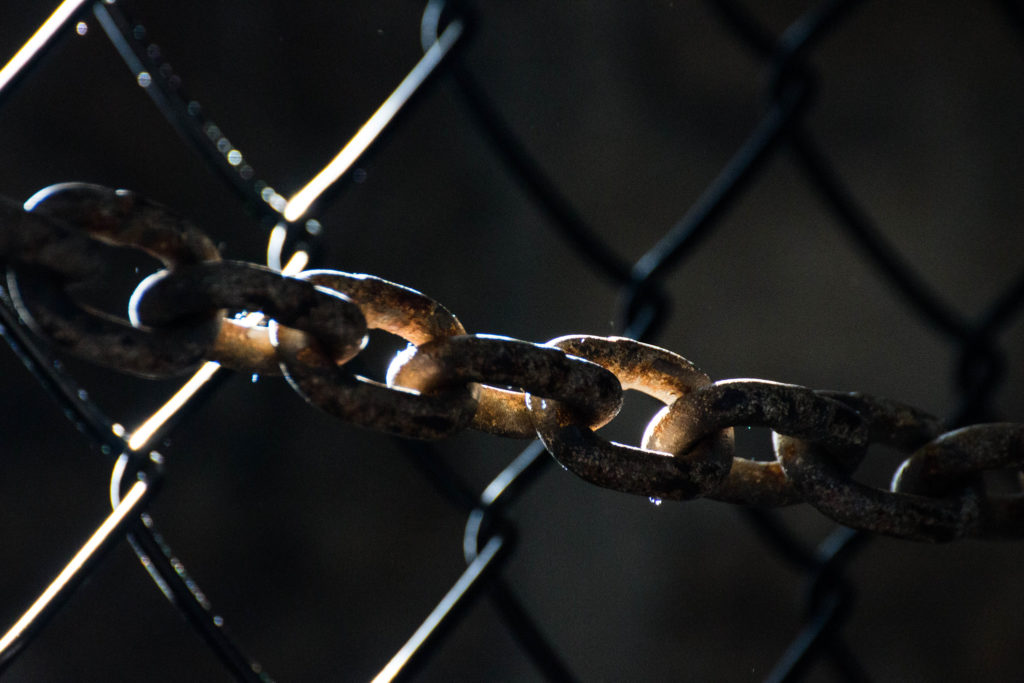 Via Houston Public Media comes a real-life case of an arrest over alleged illegal voting: Texas AG's Office Arrests Houston Voter Hervis Rogers For Alleged Illegal Voting.
When Hervis Rogers went viral on social media for being the last person in line at Texas Southern University to cast a vote at 1 a.m. on Super Tuesday, he was applauded as a tenacious, civic-minded man who worked hard to exercise his right to vote.

Now, Rogers is being prosecuted by Texas Attorney General Ken Paxton's office for allegedly voting illegally.

Rogers was arrested and sentenced to 25 years in prison for burglary and intent to commit theft in 1995. He was out on parole May 20, 2004, and his parole was set to end June 13, 2020.

Rogers was one of millions of people in America without the right to vote, due to laws prohibiting people on parole from participating in elections in many states across the country, including Texas.

Rogers was arrested on Wednesday in the South Acres neighborhood in Houston and he voted in Harris County, but the AG's office is prosecuting the case in Montgomery County. Rogers is charged with two counts of illegal voting. His bail is set at $100,000.
Multiple related thoughts occur:
First, here we have what is clearly a real case of alleged illegal voting ("alleged" insofar as he has not yet been convicted). It is one whole vote (or two, as perhaps he voted in the run-off–the piece does not make clear where the second count comes from).
But, second, the reason it is illegal is not because he is impersonating someone else or stuffing the ballot box or some other truly problematic action. The illegality is due to his legal status as a paroled convicted felon (which raises the question of the justice of that situation).
Third, given the drumbeat about "election integrity" and the need for more stringent rules, most specifically at the moment in Texas, it is telling that this is what a real-life example of illegal voting looks like: minor, limited, and linked to a morally dubious law with racist origins.
Fourth, it strikes me that an event like this is as much a failure of the registration system as anything else. If a person's legal status is such that they cannot legally vote, then the system should be sophisticated enough that poll workers should have that information handy (after all, the state is proactively taking his right to vote away and they know it). For that matter, was he able to register? If the state of Texas can't keep track of his status on this matter until months after the event, the system is part of the problem.
The injustice, and quite frankly the cruelty, of this situation should be alarming:
"Mr. Rogers is being held in jail on an extremely high bail amount that he cannot afford for what amounts to simply attempting to fulfill his civic duty. This is not justice," said ACLU of Texas legal director Andre Segura.

Because Rogers voted before his parole was scheduled to end, he was likely ineligible to cast a ballot on Election Day, despite being registered to vote, said a spokesperson with the Harris County Attorney's Office last year.
Allegedly trying to cast an illegal ballot should not lead to further time in jail. What purpose does the serve (apart from punitive cruelty)? I recognize that he allegedly violated the terms of his parole and that the US justice system tends to be harsh in such circumstances, but clearly his vote was not a threat that requires him to be kept off the streets. What is he going to do, attempt to vote again? This is a situation that demonstrably makes his life, and potentially the lives of his family members, worse for no objective gain in security to the people of the state of Texas.
Further, we cannot ignore that felon disenfranchisement has its origins in the post-Reconstruction South as a means of controlling Black populations.
As a piece from the Marshall Project noted back in 2018 notes:
Upon the 150th anniversary of the Fourteenth Amendment this July, scholars, celebrities, and political leaders lauded its historic and continued promise of "equal protection" and "due process" for all. Yet it also permits states to deny the vote for "participation in rebellion or other crime." Section 2 of the amendment created a gaping constitutional loophole that has maintained felony disenfranchisement as voter suppression's sturdiest tool.

The cost of that loophole became apparent in Richardson v. Ramirez, a 1977 decision upholding felony disenfranchisement in California. The United States Supreme Court held that the Fourteenth Amendment explicitly authorizes denying citizens' voting rights due to criminal conviction — dealing a heavy blow to any hopes of using the constitution to overturn felony disenfranchisement laws.

"The Fourteenth Amendment is an amendment that was intended to give formerly enslaved people citizenship," explains Ryan Haygood, who litigated landmark challenges to disenfranchisement as a civil rights lawyer with the NAACP Legal Defense Fund, and now leads the New Jersey Institute for Social Justice. "But it was also the same amendment that allowed, expressly, for those rights to be withheld if you were convicted of a crime. That conflict is a function of America at once being a place that has very high ideals of freedom and equality, alongside very low practices that undermine the very things that we say we hold dear."
I discussed this in a piece that placed the US in comparative context on this issue (spoiler: we are exceptional):
We know that laws about felon disenfranchisement were linked to race. For an overview, see the Brennan Center report: "Racism & Felony Disenfranchisement: An Intertwined History." Further, there was the practice of using arrest and imprisonment of African-Americans to press them into servitude from the late 19th into the early 20th centuries. See this review of Slavery by Another Name for the basics.
Back to the Houston Public Media piece:
It's not the first time such a case has occurred in Texas. In 2016, Crystal Mason, a Tarrant County mother of three, cast a vote while on federal supervised release. She maintains that she did not know about the rules. And when she arrived at the polling place, she told the ACLU that her name wasn't on the list of registered voters, but she was offered a provisional ballot, which she filled out.

Six months later, she was arrested.

Texas Attorney General Ken Paxton has made prosecuting alleged cases of voter fraud a core mission of his office. Data released by the AG's office reveals more than 130 people were prosecuted between 2005 and 2018.

But critics say the law in part targets people like Rogers and Mason, who've already served time in prison and who may be unaware of the rules prohibiting them from participating in elections.
Again, where is the justice in this? Does the punishment fit the crime? And, above all else, what function are these laws serving?
And I would note, a crusading AG looking to find electoral crimes finds only ~130 in 13 years, many of which are likely of the type noted here. Relative to the number of votes cast, these are infinitesimal numbers.
All this underscores is that we do not have an electoral fraud problem.
I would note that a universal system of voter ID linked to the automatic registration of all citizens would solve this kind of problem (as would treating people released from jail as human beings, for that matter). Those who are truly concerned about the "integrity" of elections ought to be advocating such instead of the arcana that they are currently pushing.