Andrew Cuomo Says No To A Presidential Run In 2020
New York Governor Andrew Cuomo says he's not running for President in 2020.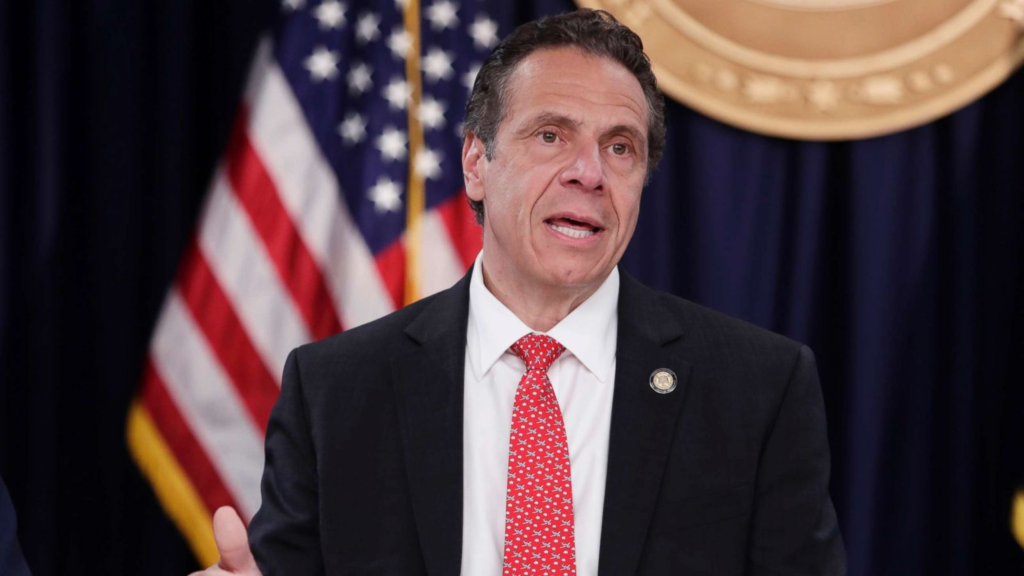 New York Governor Andrew Cuomo is ruling out a run for President in 2020:
Cuomo 2020? Not so fast.

New York Gov. Andrew Cuomo, a frequent mention in the line-up of potential Democratic presidential contenders, says he is ruling out a run.

"I am ruling it out. I ran for governor, I have a full plate, I have many projects. I'm going to be here doing the job of governor," Cuomo told WNYC's Brian Lehrer in a radio interview. "I am governor of New York and I have a lot to do."
Earlier this month, New York voters re-elected the governor to his third four-year term.

On the campaign trail this summer, Cuomo had said he would serve the four-year term, with one exception: "The only caveat is if God strikes me dead."

In the exchange, Lehr followed up on that exception, asking, "Does that deal with the deity still apply?"

"Yes. Nothing has changed in my calculus," Cuomo responded. "I have my own expectation of the candidate of what the Democratic Party needs to win. I think you'll see a viable candidate in the Democratic field. It's not going to be enough to be anti-Trump. We need a candidate who brings credibility and experience, Brian, to the job and can connect to the people who we lost … that the Democratic Party lost … working men and women of this country who went with Trump because of the void in the Democratic Party. I think that is going to materialize."
More from The Hill:
New York Gov. Andrew Cuomo (D) on Tuesday ruled out a potential bid for the presidency in 2020, saying that he has a "full plate" in his current role.

"I am ruling it out. I ran for governor. I have a full plate. I have many projects. I'm going to be here doing the job of governor. … I'm governor of New York and I have a lot to do," he said in an interview on WNYC's "The Brian Lehrer Show."

Cuomo, who was reelected as New York's governor this month, was previously rumored as a potential candidate for the Democratic presidential nomination in 2020.

He said Tuesday that he will support a candidate who can win back working class voters who turned to President Trump in the 2016 election. He also called for a candidate who isn't an "abstract theoretical elected official."

"Rhetoric only takes you so far and people heard rhetoric from the Democratic Party for a lot of years and they saw no difference in their lives. And that's why out of desperation they voted for Trump because he seemed different than he promised. Fill the void that the Democratic Party left," he said.
Cuomo's statement this week mirrors comments he made during the course of the just-concluded campaign in which Cuomo stated rather emphatically that he was not running for resident and that he intended to serve for the entirety of the four-year third term that he was re-elected to just three weeks ago. A cynical person, of course, would note that this is a promise that many politicians have made in the past, including President Obama at the time he was running for Senator from Illinois. Inevitably, the candidate who changes their mind will find some way to deal with the contradiction between their campaign promise and their later decision to enter the Presidential race notwithstanding the promise. Obviously, New York Democrats didn't seem to mind the speculation about a potential Presidential run, and it seems unlikely that New York voters as a whole will be all too bothered if he does change his mind.
This is not the first time that Cuomo's name has come up with respect to a run for the White House. There was speculation that he might do so in 2016 but ultimately decided not to for largely the same reason that many other prominent Democrats made the same decision, due to the fact that Hillary Clinton entered the race and based on the polling appeared to be not only the overwhelming favorite to win the nomination that year but also the strongest potential candidate that Democrats could put forward in a General Election.
Notwithstanding his somewhat questionable record and the ethical issues that arose throughout New York State politics that arose during his second term, which Liz Mair documented at The Daily Beast, it's easy to see why Cuomo would be seen as an appealing Democratic candidate in two years.  Much of it has to do with nostalgia for his father, of course, who became the standard bearer of old-style Democratic liberalism during the Reagan years. Mario Cuomo, however, didn't run for President in 1992 despite the fact he seemed to have a clear path to the Democratic nomination if he did. Instead, he famously spent the weeks before the filing deadline for New Hampshire's primary "deciding" what he was going to do, to the point where on the final day there was a jet waiting on a runway in Albany should he have decided to run. Mario Cuomo earned the title "Hamlet on the Hudson" for his indecision that year, and while he has said that he doesn't regret his decision, one has to think that his father's experience is in the back of Andrew Cuomo's mind. Nonetheless, for the time being it appears that we can take Andrew Cuomo's name off the list of potential 2020 Democratic candidates, unless he somehow manages to change his mind that is.