Barone not Learning
Barone tells some tales to make himself feel better.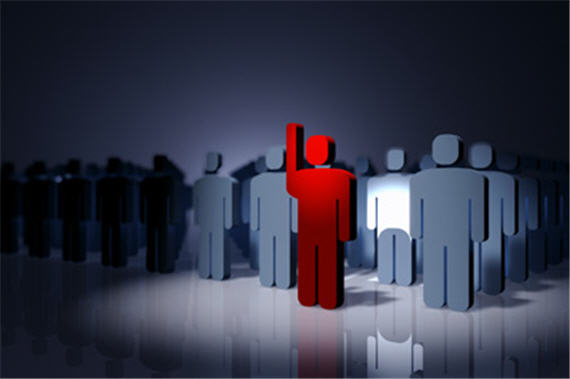 Prior to the election, Michael Barone predicted, based on hunches it would seem, that Romney would win in the electoral college 315-223.
Apparently, being let down by data-ignoring guesses hasn't dissuaded him from continuing to deploy that methodology. In a new column he writes:  "Lukewarm. That's the feeling I get from the election numbers."
Feeling?  He is leading off his post-election analysis with feelings?  It makes one wonder:  is our pundits learning?*
It would seem not.
As I said the other day:  "The way people react to the failures therefore says a lot about themselves as analysts" and in Barone's case it would appear that he is reaction with feelings and then with lousy analysis.
To wit, he continues:
Turnout was apparently down, at least as a percentage of eligible voters. The president was re-elected by a reduced margin. The challenger didn't inspire the turnout surge he needed.

Every re-elected president since Andrew Jackson has won with an increased popular vote percentage. Barack Obama didn't. He won 53 to 46 percent in 2008. His numbers as I write are 50 to 48 percent over Mitt Romney. That could go up to 51 to 48 percent when California finishes its count, which took five weeks in 2008.

Obama owes most of his electoral vote majority of 332 to negative campaigning. His strategists barraged the target states of Florida, Ohio and Virginia with attack ads on Romney for months.
These are all tales that the losing side tells itself to make themselves feel better.  To call them "tales," by the way, is not to say that they are factually false per se, but rather to note that they are cherry-picked, context-free, and interpretative, and, further, are told not to inform as much as to assuage.
First, that turnout is down this year would be wholly expected.  The 2008 election had the highest turnout in 40 years.**  It was an historic election because Obama was the first African-American elected to the presidency and turnout was further fueled by the severe economic situation.  As such, turnout was almost certainly going to be lower in 2012.
Second, the fact that Obama won with less popular and electoral votes is, at least in part, because we are comparing a fairly unique electoral cycle in 2008 versus a more normal one in 2012.  It was the nature of the 2008 election, for example, that helped Obama win the states of Indiana and North Carolina in 2008, but fail to do so in 2012.  More importantly, perhaps, Obama was running for reelection in the context of a four-year term mired in first a severe economic crisis and then a sluggish recovery marked by high unemployment and anemic growth.  As such, the fundamentals would, by definition, suppress some support for the incumbent.  There was a reason why Republicans thought, at the beginning of this process, that they couldn't lose.
Ultimately, this whole meme is pointless:  winning is winning.  Does it matter in any substantial way, that Obama won less vote in 2012 than he did in 2008?   Further, given the fundamentals, the fact that he won 332 electoral votes actually was a stronger showing than a lot of people (myself included) expected.
Third, the negativity hypotheses is almost funny.  For one thing, is there a losing side in any election ever that says "well, my opponent won by being relentlessly positive!"   Since elections are about, at least in part, contrasts, both sides are going to perceive the other as negative.   Beyond that:  is Barone going to say, with a straight face, that Romney was only positive?  This is ridiculous.
A final thought:  the attempt to make House mandate equal to a presidential mandate (in terms of what it says about the national electorate) strikes me yet another comforting tale:
The president claims a mandate because, as he said in 2009, "I won." But House Speaker John Boehner has some basis for claiming a mandate too as the fiscal cliff negotiations begin.
On the one hand, the notion that winning a national election is the same as securing a majority in a chamber based on districts that have been gerrymandered to the majority party's advantage (not to mention with only 51 competitive districts) strikes me as problematic, to be kind.  There is also the niggling fact that the House is only half of the legislative branch, so this is a weak "mandate"*** (if it is one), especially since the Senate is in Democratic hands (well, kinda).
On the other hand, however, control of one chamber means a clear ability to shape, if not block, any legislative action.  In that regard, and regardless of mandate arguments, this is one tale that actually should make Republicans feel a bit better.  Indeed, my main objection to the argument is not that it isn't, ultimately, correct in terms of ramification, it is the basis of the notion of interpreting a set of fairly fixed outcomes in the House as indicative of national sentiment.  Unfortunately, our electoral system does not actually produce such a result for the House of Representatives.
*This is a reference, not a grammatical error.
**And, it should be noted, that the 1968 election, and its turnout number of 60.84% was pre-expansion of the voting age to 18.   Once we did that, turnout numbers went down structurally, since young people tend not to vote relative to older persons.
***The general usefulness of the mandate concept itself is another discussion entirely.