Bernie Sanders is Toast
He's repelling the people he needs to mount a comeback.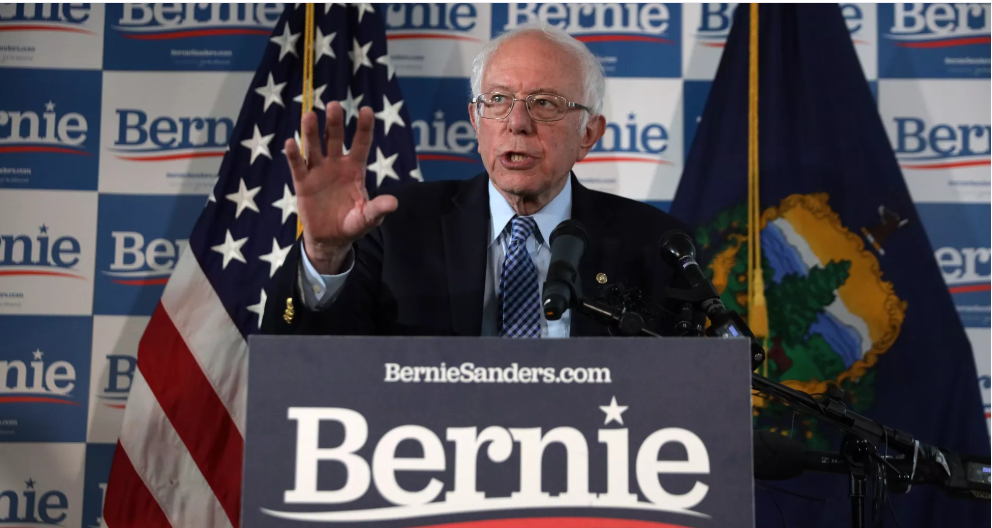 It's not exactly going out on a limb to say that Bernie Sanders, briefly the frontrunner for the Democratic nomination, is in serious trouble. He's now behind in the delegate count and all of the conventional candidates have lined up behind rival Joe Biden. And, as I noted earlier today, the FiveThirtyEight forecast gives Biden an 87 percent chance of clinching before the convention.
But Sanders isn't that far behind, Biden isn't that good a campaigner, and there's still plenty of time for the momentum to shift.
It's not going to.
Elizabeth Warren, widely seen as his rival for the Progressive "lane," has not only declined to endorse him but is continuing to condemn him for not doing more to rein in his online trolls. This, in turn, has led me to re-evaluate some previous postings in a new light.
First off, my recent Warren-centric posts "Women Are Not a Voting Bloc" and "Women Are Not a Voting Bloc II," while written to demonstrate that women didn't exactly rally around Warren or Amy Klobuchar, also showed something else: Sanders has done far worse among women than men across the contests thus far.
Second, Warren's complaints about the online harrassment—and John Aravosis' supporting tweet thread about Sanders and his top staffers' appearances on the Chapo Trap House podcast—has led me to rethink at least two older posts.
In "Joe Rogan, Bernie Sanders, and the Intellectual Dark Web," I largely dismiss the argument, mostly coming from Warren supporters, that Sanders' appearance on that show and happily accepting Rogan's endorsement were problematic. My limited defense of Rogan still strikes me as reasonable. But I now see Sanders' participation as something other than a one-off.
Similarly, I now offer a more firm Yes in answer to my recent question "Should We Blame Bernie for His Trolls?" While I still have no evidence that he's actively encouraging them, the fact that Sanders and his senior staffers are supporting things as vile as Chapo Trap House makes his calls for civility ring hollow.
Zack Beauchamp connects the dots nicely:
You can understand why Warren seems to think Sanders's disavowals ring a bit hollow. Sanders sat down for an interview with Chapo Trap House, the "dirtbag left" podcast whose hosts repeatedly serve up some of the most vicious and personal attacks on Warren. Sanders speechwriter David Sirota has appeared on their show while working on the campaign, as has national press secretary Briahna Joy Gray. From Warren's point of view, it might seem like Sanders is speaking out of both sides of his mouth: vaguely disavowing online anger in public statements while his campaign reaches out and appeals directly to the people purveying it.

The purported aim of all the pro-Sanders trolling, the snake emojis directed at Warren on Twitter, and the vitriolic attacks on the Nevada Culinary Union is to shame or bully the targets into getting behind Sanders. Judging by this interview, it seems to have had the opposite effect on Warren.

Online anger and abuse may not filter down to the ordinary voter directly, but it shapes the way Democratic Party elites see the Sanders campaign. If they see it as a font of negativity and anger or a source of direct attacks on them and people they admire, they're less likely to see it as something they're comfortable lining up behind. And these sorts of endorsements can matter in primaries; support from Rep. Jim Clyburn (D-SC) and Sen. Amy Klobuchar (D-MN) seems to have really helped buoy Joe Biden in their respective states.
Which brings me to my final point: Sanders has demonstrated no aptitude for expanding his tent. He can't even deal with liberal outlets like MSNBC.