Debt Ceiling Vote Will Be The GOP's First Test
Freshman Members of Congress are threatening to block a vote to raise the debt ceiling that Congress will have to take by this Spring. They'd be irresponsible if they did so.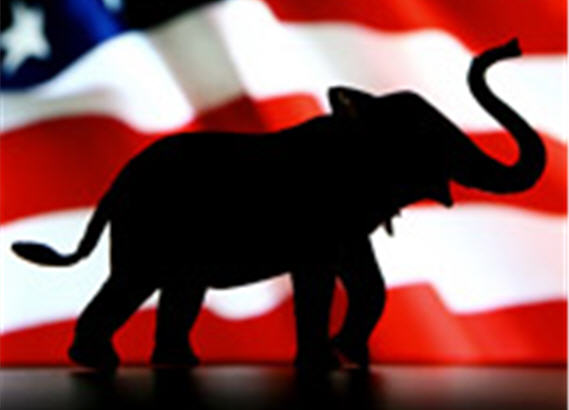 Sometime within the next couple months, Congress will once again face the necessity of having to pass a bill raising the debt ceiling so that the United States can continue borrowing, and it is shaping up to be a battle that the incoming Tea Party are dying to lead:
Days before Republicans take control of the House, the debate over whether to raise the debt ceiling continues to loom over the nation's capital.

Congress is probably months away from being required to vote on increasing the nation's ability to borrow money, though officials in Washington are already positioning themselves for the upcoming fight – with some lawmakers signaling they'd oppose the measure, others saying they aren't sure and the Obama administration predicting dire results if the ceiling is reached.

The vote, which could come at the earliest in March, is a prime example of where rhetoric might meet reality for newly elected House Republicans. Refusing to increase the country's borrowing capability was a major theme during the 2010 election season, as conservative Republicans promoted their deficit-hawk views by vowing to oppose measures that would allow the Treasury to borrow beyond the $14.3 trillion ceiling Congress set in 2010.

Shortly after the election, incoming House Speaker John Boehner (R-Ohio) said he "made it pretty clear to [newly elected Republicans] that, as we get into next year, it's pretty clear the Congress is going to have to deal with it."

(…)
Two newly elected Republican members of the House differed Sunday morning on whether they'd vote for the measure. Rep.-elect Allen West of Florida, a favorite of tea party activists, said he doesn't think the nation will default on its obligations, but that his vote to raise the debt limit would be tied to whether Congress tackles some other fiscal issues.

"The only way that I would ever support raising the debt limit [is] if we also talk about budgetary controls on the federal government [by] capping its spending [and] how do we deal with the Social Security, Medicare and Medicaid problems, because they cannot continue to run on autopilot," West said on "Fox News Sunday." He added, "I'm not going to write a blank check as far as raising the debt limit without us also saying we're going to do these things to make ourselves fiscally responsible."

Rep.-elect Mike Kelly, the Pennsylvania Republican who defeated Rep. Kathy Dahlkemper in the state's vast 3rd District, said "raising the debt ceiling … is absolutely irresponsible."

"We've been spendinfg money for so long that we don't have and [we] keep saying, "Well, it's OK; we'll just raise taxes; we'll find it somewhere," Kelly said on CBS's "Face the Nation."

Some Democrats are joining in the uncertainty game. Rep. Debbie Wasserman Schultz of Florida, a lawmaker close to her party's leadership, said on CBS that she would "wait and see the direction that the Republicans want to take — take our policies."

Rep. Michele Bachmann (R-Minn.) left decidedly less wiggle room. Appearing on CBS with Wasserman Schultz, Kelly and Rep. Anthony Weiner (D-N.Y.), the chairwoman of the House tea party caucus said "at this point, I am not in favor of raising the debt ceiling." She noted that her political action committee has a petition online to "urge their member of Congress not to raise the debt ceiling because the Congress has had a big party the last two years."
The Obama Administration is already starting the rhetorical fight by portraying those who would use the debt ceiling vote to make a political point as far outside the mainstream:
President Obama's top economic advisor, Austan Goolsbee, warned today against "playing chicken" with raising the country's debt ceiling, saying it would cause "a worse financial economic crisis than anything we saw in 2008."

"This is not a game. The debt ceiling is not something to toy with," said Goolsbee, the chairman of the White House Council of Economic Advisers, in an exclusive interview on "This Week."

"If we hit the debt ceiling, that's … essentially defaulting on our obligations, which is totally unprecedented in American history," he said. "The impact on the economy would be catastrophic."
Former Reagan economic adviser Bruce Bartlett agrees with the Administration:
Since I first started writing about this danger, some of these nutty right-wingers

have been elected to Congress

under the Tea Party banner. Since many have never served in elected office before and know virtually nothing about economics or finance, I don't think they realize that they are playing with fire when they even hint at the possibility of a debt default. They are like children playing with matches.

What I haven't figured out how to properly convey is that a default triggered by a failure to raise the debt ceiling is of a completely different nature than the sort of default that Ken Rogoff and Carmen Reinhart wrote about in their book. All of those cases were market-driven, where investors refused to buy or refinance a nation's debt because of fiscal profligacy, irresponsible monetary policies etc. A U.S. default, by contrast, would be 100% self-inflicted based on loss of the Treasury's legal authority to issue bonds, not because of a lack of market demand for those bonds. The historically low level of real and nominal interest rates on Treasury securities is proof that there is still strong demand for Treasury securities.

I have spent considerable time trying to figure out what exactly would happen in the event that, at some point, the Treasury literally had no cash to pay interest on the debt, redeem maturing securities, pay Social Security benefits and so on.

Some people

believe that the Treasury has an almost unlimited ability to fudge the problem indefinitely. But I know that there are analysts at the GAO who are very concerned about hitting a hard limit on the Treasury's legal authority not long after the debt ceiling is breached.

The law is very unclear

and has never been tested in court.
In other words, we don't really know what the consequences of a U.S. debt default would mean, but at the very least it would create uncertainty in the Bond and Stock Markets unlike anything we've seen before, and it would bring to an end the era where U.S. Treasuries were considered the safest investment in the world. It would also mean a government shutdown unlike anything we've seen before. The fact that the government would no longer have the legal ability to borrow money would mean that everything would have to be shut down, even "essential" services that would normally continue operating in the case of a  shutdown caused by failure to pass a budget like we saw in 1995. Politically, that would mean that the White House could plausibly claim, for example, that Republicans were putting the country in danger. Combine that with the panic in the financial markets and there's no way that the GOP would come out of a shutdown undamaged.
Raising the debt ceiling is a crappy vote for any legislator to take. It demonstrates as plain as day the fiscal irresponsibility of the Federal Government, and the act of voting to push the debt limit even further into the fiscal stratosphere is one that looks bad on any representative's resume. However, it's also not a vote to be playing games with, as Boehner correctly points out. Unless Republicans intend to use the debt ceiling vote as a catalyst to force a national debate on making the kinds of spending cuts and tax changes that will be needed to seriously deal with the debt (and I would love it if they did), they need to just swallow their pride and cast the vote.
Playing chicken with the national economy to make a political point is not only stupid, it's irresponsible.