Democracy Scholars for Proportional Representation
A lot of folks who study democracy have sent an open letter to Congress.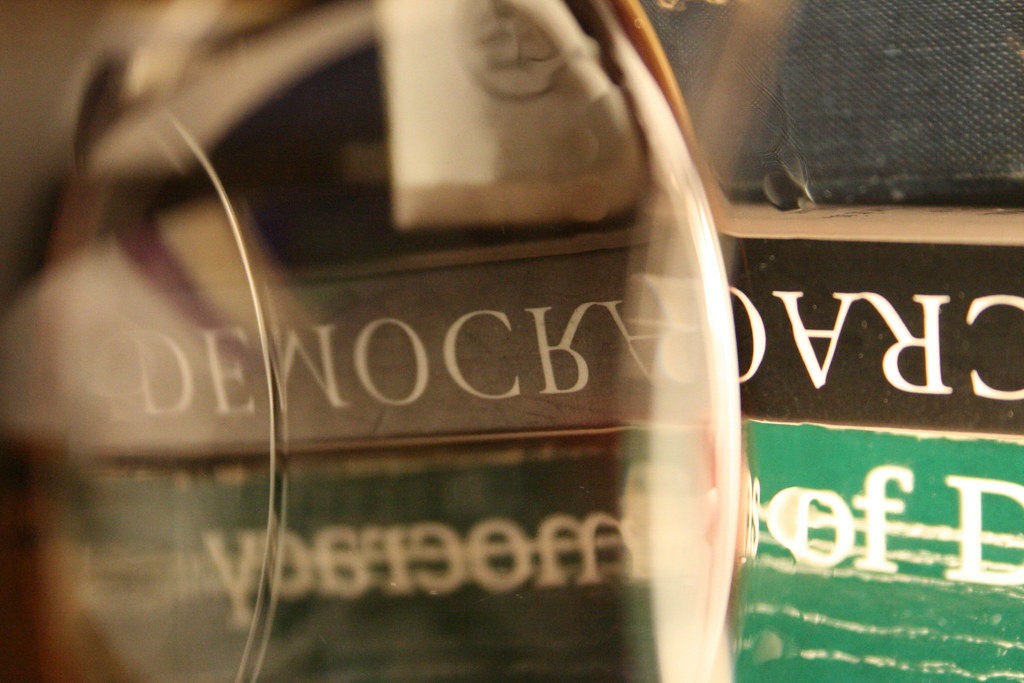 The NYT reports: Scholars Ask Congress to Scrap Winner-Take-All Political System.
In a sharply written open letter to Congress published on Monday and shared in advance with The New York Times, the scholars tell lawmakers, "It is clear that our winner-take-all system — where each U.S. House district is represented by a single person — is fundamentally broken." They call on Congress to "adopt inclusive, multimember districts with competitive and responsive proportional representation."

The list of signatories includes nine of the 18 living U.S.-based winners of the Johan Skytte Prize, a prestigious Swedish award that has become a kind of unofficial Nobel for political science: Robert Axelrod, Francis Fukuyama, Peter J. Katzenstein, Robert Keohane, David D. Laitin, Margaret Levi, Arend Lijphart, Philippe C. Schmitter and Rein Taagepera.
I was pleased to have been asked to sign this letter (one of over 200 to do so), and I fully support its contents. Of course, those contents will not be a surprise to regular readers of OTB.
As per the letter:
Because 90% of House members don't have to worry about general elections and are beholden only to their district's small number of primary voters, extreme elements are overrepresented to the point where one party in our two party system has been fully taken over by members that reject democracy itself.

Contrary to popular belief, geography — not gerrymandering — is the primary cause of this districting crisis. As the country has sorted geographically, with Democrats concentrating in cities and Republicans in rural areas, it is often impossible to draw competitive single-member districts that offer any semblance of geographic continuity and that keep communities of interest together. In fact, maps drawn by nonpartisan commissions in this redistricting cycle had just as few highly-competitive districts as those drawn by politicians.
In simple terms, proportional representation means that a party would receive a share of seats in the legislature roughly equal to its popular support. This strikes me as definitionally more representative than our current system and by extension more democratic. Now, the devil is very much in the details. The exact process used, the size of the multiseat districts (in terms of the number of seats elected per district), the size of the legislature, and other factors would dictate how close the percentage of votes and seats would be (and also have a direct effect on the number of parties the system is likely to generate).
I would stress that "proportional representation" is not a system, but rather a result that can be generated by a variety of systems. I discuss some of these details in my posts Comparative Electoral Systems Basics and Speaking of Reform.
I know a lot of OTB readers remain skeptical of the concept (for a variety of reasons) but one objection frequently raised is that of fragmentation. Sure, two parties may not be enough, but Israel has so many! so QED, PR is a problem. First is Israel not a representative example of PR systems (it elects a single house from one nationwide district using a fairly straight-forwardly proportion process that is an outlier). Second, there are quite a few others, like Germany, that produce very different kinds of party systems. Another way of noting this is to say that not all PR systems are perfectly proportional (indeed, none of them are), so fragmentation can vary as the level of proportionality varies. Again, devils and details of the book-length variety.
Fundamentally I am an advocate for proportional systems for any number of reasons, including (but not limited to) the following:
I think that in a representative democracy (which is what Madison meant by a "republic" in case anyone wants to go there) we ought to strive for actual representation. I suppose if one thinks that the current US system adequately represents the political interests of this population, one would be happy to stick with our system. But it seems pretty clear to me that it does not, hence my interest in reform of this type.
I think that a system of elections ought to be truly competitive amongst those interests. Our system (as noted above) clearly is not. This is a major reason to be in favor of reform.
I think that in a representative democracy politicians ought to be responsive to the voters. But if the system is not especially representative (point #1) and elections aren't competitive (point #2), then there are few structural incentives for politicians to be responsive to general election voters. This is clearly a problem if one values the core notion of democratic governance.
I could go on (and certainly will in the future) but will stop there.
And yes, I know that reform is unlikely if not impossible in the long run, but just like climate scientists have had to take a long time (decades!) to make the public aware of the challenges of climate change, I think that a similar push from political science is needed here. And, as I have noted, some progress has been made. Indeed, a letter like this would not have been NYT-worthy a decade ago, I suspect. Still, I am no Pollyanna on this subject (not by a longshot). But understanding has to start somewhere.
Further reading from me on the problems of single-seat districts (only a partial sampling, in fact):