Democratic Gains In State Legislatures Could Impact Redistricting
Democratic pickups in several state legislatures could impact redistricting after the 2020 Census.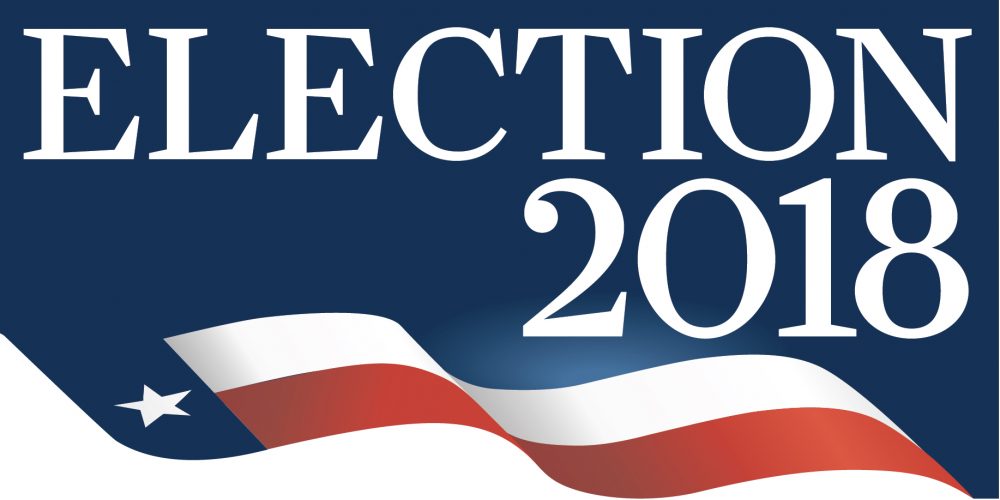 In addition to winning back control of the House of Representatives and several Governor's Mansions, Democrats also made some inroads at the state legislative level:
Democrats also took control of a total of seven legislative bodies — New Hampshire's House and Senate, Colorado's Senate, Connecticut's Senate, Maine's Senate, New York's Senate and Minnesota's House.

Democratic strategists and activists spent two years urging the party's donors and supporters to pay more attention to statehouses. Democrats had watched as Republicans used their state-level influence to weaken labor unions, impose strict voting laws and draw district maps that protected their majorities. The culmination of that years-long project came into view after Democrats realized that, without the White House, they'd lost their grips on levers of power at the federal and state level.

The party's base paid much more attention to state races over the last two years, said Jessica Post, the executive director of the Democratic Legislative Campaign Committee. She said the party raised and spent $35 million in the 2018 election cycle on statehouse races — more than double its $16 million raised and spent in the 2016 cycle.

Post said the DLCC is setting a budget goal of $50 million in the 2020 election cycle. She identified Pennsylvania's House and Senate as top Democratic targets in 2020, as well as Michigan's House, Minnesota's Senate, Iowa's House and North Carolina's House. Arizona's legislature could be a target, too, but midterm ballots are still being counted there, so the legislature's makeup is not yet fully clear.

A strategic goal in 2020, Post said, is improving the staffing for state legislative campaigns — including deploying field organizers earlier. Virginia's House, where the GOP holds a one-seat majority, will be an early test in 2019, she said.

"Having strong campaign staff around these candidates is something we need to strengthen," she said.

Catherine Vaughan, the CEO and co-founder of Flippable, a political action committee launched after the 2016 election to help Democrats take control of closely divided state legislative chambers, said her group raised $2.1 million over the 2018 cycle — but that donors still need to shift their eyes from congressional races to statehouses.

"I still don't think we're spending money in a smart way. I think that people get that states are important now, but they're not really putting their money where their mouth is," she said of Democrats broadly.
As with the pickups at the Governor's level, these state legislative pickups are most significant for what they will mean after the 2020 Census when it comes time for the states to draw district lines for both Congressional Districts and state legislative districts. With a voice in many of these state legislatures, Democrats will have more of a say in the redistricting process than they did in the wake of the 2010 Census. As a result, the ability of Republican state legislators to gerrymander Congressional and state legislative districts to their advantage will be limited. This doesn't necessarily mean that the district maps will be fairer, though. In Virginia after the 2010 Census, state Republicans and Democrats essentially worked together to create maps that protected their respective advantages at both the Congressional and state legislative advantages, even though it meant drawing district lines that had little connection with reality. Nonetheless, this will have an impact on the redistricting process, which will impact the makeup of Congress and the state legislatures for the balance of the 2020s.
In any case, this won't be the last chance that Democrats will have to influence the redistricting process. Next year, Virginia will hold legislative elections in which both the lower chamber House of Delegates and the upper chamber State Senate will be up for consideration. As you may recall, just last year, Democrats made significant inroads in the House of Delegates and essentially erased the massive majority that Republicans held in that body. While Republicans did manage to hold on to control in that body, Democrats will have a chance to increase their majority in next year's off-year elections and will also have a chance of winning control of the State Senate. Given the bad fortune the Republican Party of Virginia has had in recent years, that outcome is entirely possible. Additionally, Democrats will have the opportunity in 2020 to attempt to gain control of other state legislatures. If they're successful, then it could have a significant impact on the composition of the House for the next decade.