Duncan Hunter To Plead Guilty To Embezzlement
Later today, California Congressman Duncan Hunter, Jr. will plead guilty to charges of embezzling up to $250,000 from his campaign's bank account.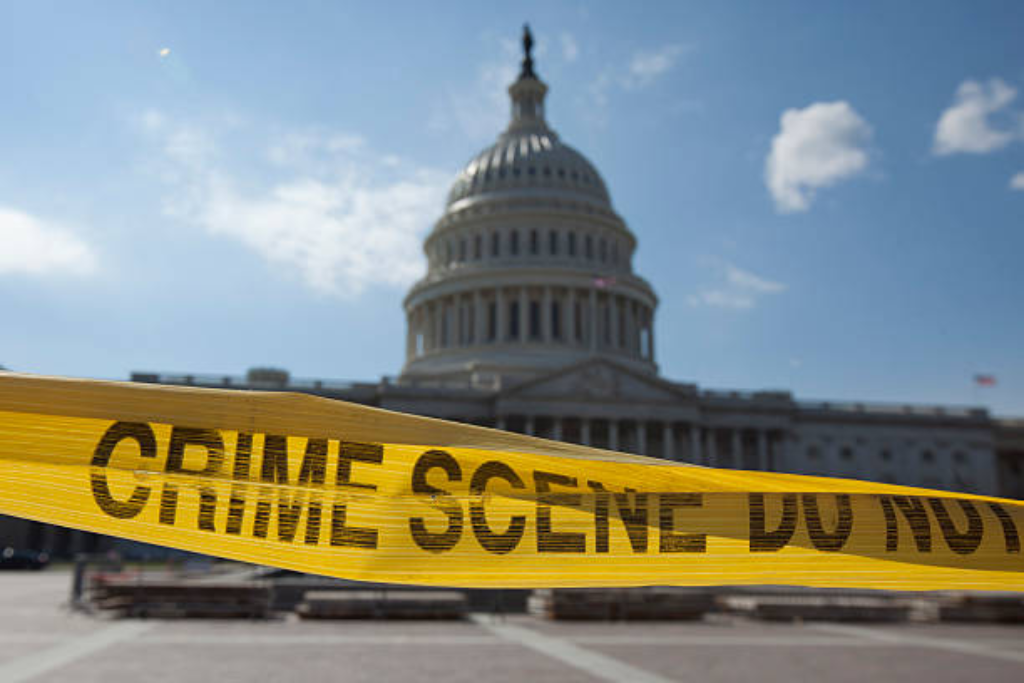 Congressman Duncan Hunter Jr., who is facing a trial for multiple counts of embezzling campaign funds along with his estranged wife, will be entering a guilty plea in his case later today:
Rep. Duncan D. Hunter (R-Calif.), who was indicted on campaign finance charges last summer, said Monday that he will plead guilty to one count of misusing campaign funds.

Hunter had previously pleaded not guilty. A plea hearing is set for 10 a.m. Pacific time Tuesday in California, according to the U.S. District Court filing.

"As most folks know, my trial was set for January 22," Hunter said in an interview with San Diego-based TV station KUSI. "That's not going to happen now. Tomorrow, on Tuesday, I'm going to change my plea to guilty. I think it's important not to have a public trial for three reasons. And those three reasons are my kids."

Hunter and his wife were charged last summer with using more than $250,000 in campaign funds to pay for personal expenses including family vacations, theater tickets and school tuition.

n the Monday TV interview, Hunter said he would plead guilty to only one of four counts.

"Whatever my time in custody is, I will take that hit," he said. "My only hope is that the judge does not sentence my wife to jail. I think my kids need a mom in the home."

Hunter has continued serving in Congress and won reelection last year despite being charged, although he was stripped of his committee assignments. It was not immediately clear whether he would resign his seat after pleading guilty.

On Monday, the California Republican said only that he believes it's important to keep the seat in GOP hands because President Trump "right now needs more support than ever."

"I'm confident that the transition will be a good one," Hunter said. "My office is going to remain open. I've got a great staff. We're going to handle people's cases, and we're going to pass it off to whoever takes this seat next."

Earlier this year, Rep. Chris Collins (R-N.Y.) resigned from Congress after pleading guilty to insider trading charges.

News of Hunter's plea change comes as the lawmaker is facing increasingly tough political odds. Former congressman Darrell Issa (R-Calif.) and former San Diego city councilman Carl DeMaio recently launched primary challenges against Hunter, and Democrat Ammar Campa-Najjar, who lost narrowly to Hunter last year, is also pursuing a bid for the seat.

Hunter's legal situation has also become more precarious in recent months. In June, his wife, Margaret Hunter, pleaded guilty to one count of conspiring with her husband to spend $25,000 in campaign funds for personal use. As part of the deal, Margaret Hunter agreed to cooperate with prosecutors and testify against her husband.
Based on the current reporting, it's unclear if Hunter is pleading guilty in exchange for a sentencing recommendation, or whether he will leave sentencing up the Federal District Court Judge presiding over the case. Hunter, of course, was indicted along with his wife in August of last year on charges that the two of them acting together, his wife as a campaign worker with access to its bank accounts, spent an amount exceeding $250,000 on personal expenses for themselves, including luxury items, vacations, and upgrades to their home. In his initial response to the charges, Hunter blamed his wife for the embezzlement and claimed he was the victim of a "Deep State" conspiracy. Despite the charges against him, Hunter was re-elected last year, as was Congressman Chris Collins, a New York Congressman who, along with Hunter, was among the first Republicans on Capitol Hill to endorse Donald Trump for the Republican Nomination. Collins ultimately pled guilty and resigned from Congress but Hunter vowed to continue to fight. The situation became more serious for Hunter, though, in June of this year when Hunter's wife pled guilty and agreed to cooperate with prosecutors in the case against the Congressman.
Had his case gone to trial and resulted in a conviction, it's likely that he would've faced several years in prison at the very least. With this guilty plea, that sentence will most likely end up being shorter than it might have been. It's also possible that part of any deal he made may have included a guarantee of no jail time for his wife so that his children aren't left with a situation where both parents are in jail. In addition to this, of course, the guilty plea means that Hunter will eventually have to resign from Congress, meaning that his seat will be open in November. It couldn't happen to a more well-deserving crook.